Earlier today [July 25] as part of the Family Centre's annual Tag Day, Premier Michael Dunkley was presented with Cup Match ribbons in celebration of the upcoming sports classic. This year's Tag Day takes place on Wednesday, July 27th.
The Premier was joined today by Family Centre Executive Director, Martha Dismont, Somerset Captain Jordan DeSilva, St. George's Captain OJ Pitcher, and St. George's Cricket Club President Neil Paynter.
For more than 20 years, the Family Centre has hosted a tag day. Funds raised go to aid families and children who are in need of critical support and helping services.
Premier Dunkley used today's occasion to extend well wishes to both Somerset and St. George's in advance of the annual Cup Match Classic. And he encouraged residents to support the efforts of the Family Centre and the work that they do for families in need.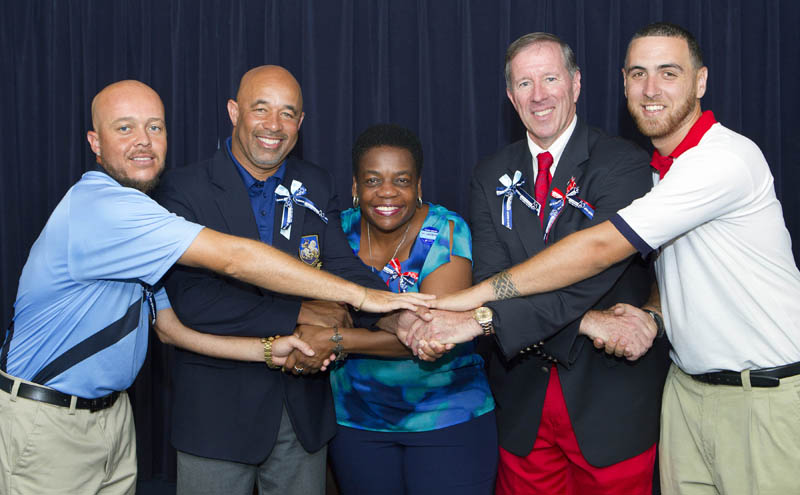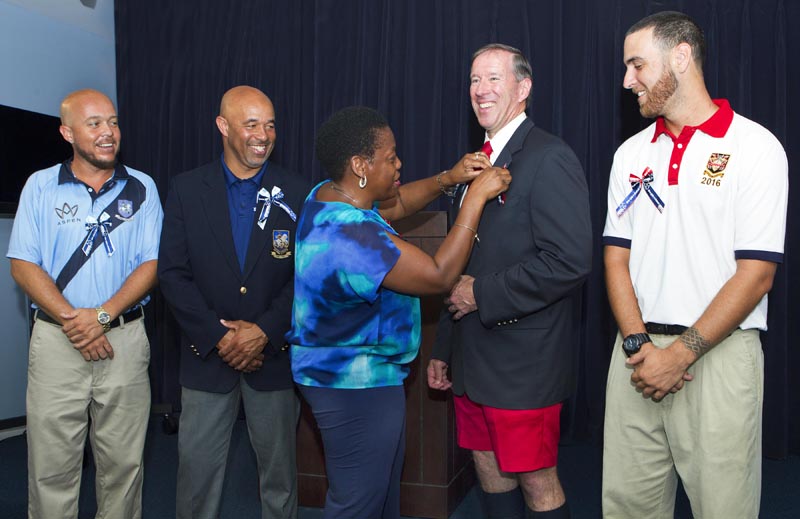 Read More About
Category: All