[Written by Don Burgess]
There are no athletes who will don the island's colours today [August 11], but Friday will be the busiest day at the Olympics for Bermuda with five athletes in action.
Medal hopeful Tyrone Smith will compete in the long jump in Group A at 9:20pm. Smith was 13th in Beijing and 12th in London and is expected to be a finalist in Rio as well. Sky Bet has Smith a 16 to 1 favorite to win the gold medal.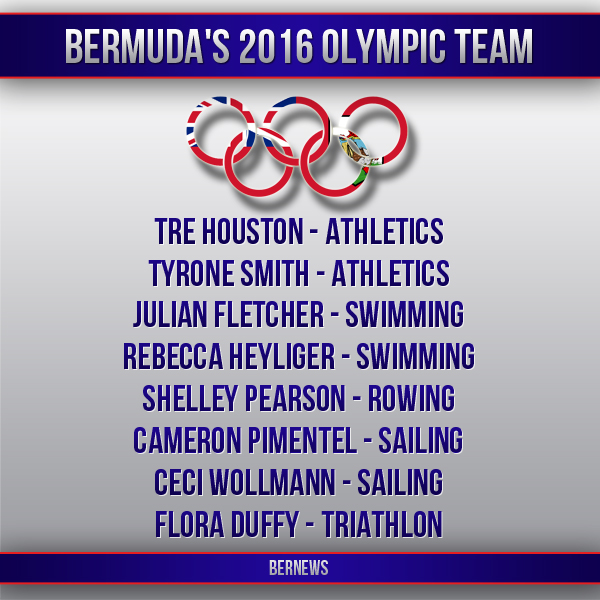 Rower Shelley Pearson will compete at 1:10pm in the D semifinal of the women single sculls. Pearson will be in lane 3 and amongst her rivals will be Felice Chow from Trinidad & Tobago, who will be in lane 5.
Swimmer Rebecca Heyliger is scheduled to swim in the sixth of 12 heats of the 50m free at 1:17pm. She'll be in lane 5 and will have some Caribbean competition as Elinah Phillip from the British Virgin Islands will be in lane 8.
Sailors Cameron Pimentel and Ceci Wollmann will both be back in the boat for two races after Thursday was a lay day. Wollmann will race at 1:05pm and 2:30pm while Pimentel's start times are 1:15pm and 2:40pm.

Read More About