[Written by Don Burgess]
Julian Fletcher was motivated to do his best today when he heard his family cheering for him.
Fletcher, swimming in the first heat of the men's 100m breaststroke, finished third in a time of 1:02.73. His time was not good enough to move on to the semi-finals but the young swimmer was "absolutely thrilled" to represent Bermuda at the Olympics.
Fletcher said: "It's been my dream to compete in the Games, since I was an age group swimmer under coach Martin Allen [Sharks] at age 12. Although I didn't reach the goals I had set for myself, I am proud that I could represent Bermuda."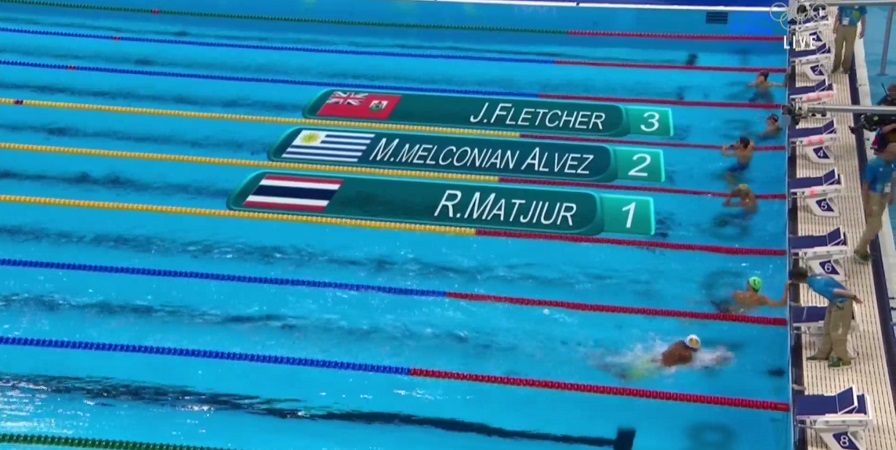 He said coming out onto the pool deck for his event "was exciting. I was nervous going into it. But I heard family cheering for me behind the blocks, and that helped me relax and get in the zone for my race. Knowing that there was support out in the crowd had helped me motivate myself for the race.
Fletcher added the atmosphere was something he had "never experienced anything like that before, and I think the nerves had an effect on my results. But either way, I'm proud to have represented Bermuda — After today's race, I'm absolutely thrilled to become an Olympian."
A large part of that had to do with the family support he received and it "was awesome to share the experience with them. I wouldn't have made it to this point without family, friends, coaches and the support from the BOA staff."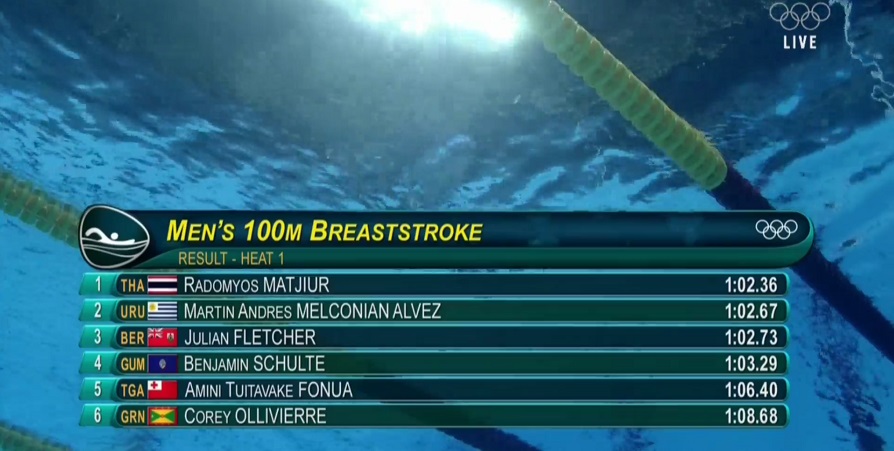 He finished with a national record time in the 50, 29.10, and 1:02.73 which was just off his best time in the 100.
Now that he has had his first taste of the Games. Fletcher said he will put on hold on whether or not to dedicate himself to the next 2020 Olympics.
"I've had an extremely eventful career, and I'm going to have to take some time off, before I decide on continuing and pursuing the Tokyo 2020 Games," Fletcher said.
"Now, I'm just excited to watch the rest of our athletes compete for their dreams, and enjoy the experience."

Read More About