[Written by Don Burgess + Updated]
Rebecca Heyliger finished sixth in her women's 50m freestyle heat at the Olympics today.
Heyliger was swimming in the sixth of 12 heats and finished in a time of 26.54, which was good enough for sixth, but not enough to advance to the semifinals.
While not her personal best, it was still one of the former USC Trojans swim captain's fastest times. She qualified for the Rio Olympics back at the Validus Bermuda National Championships in May with a time of 26.13.
Her heat was won by Karen Torrez Guzman of Bolivia in 26.16 with Botswana's Naomi Ruele second and British Virgin Islands' Elinah Phillip third.
Video via Sharks Facebook page
Women Who Love Wine

Posted by SOML on Saturday, October 10, 2015
-
Results via the Olympic website: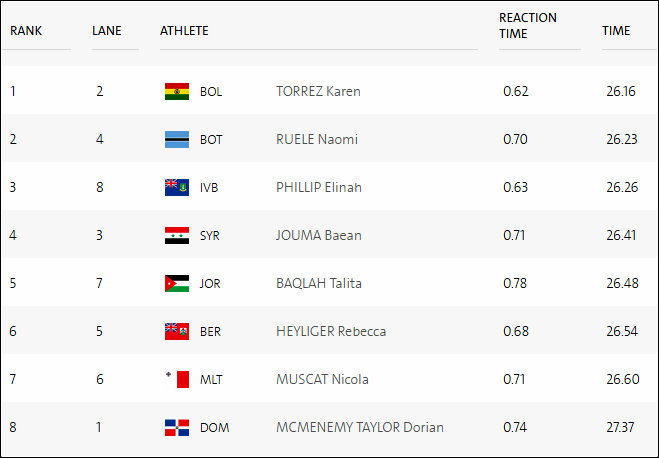 Screenshots via the BBC app: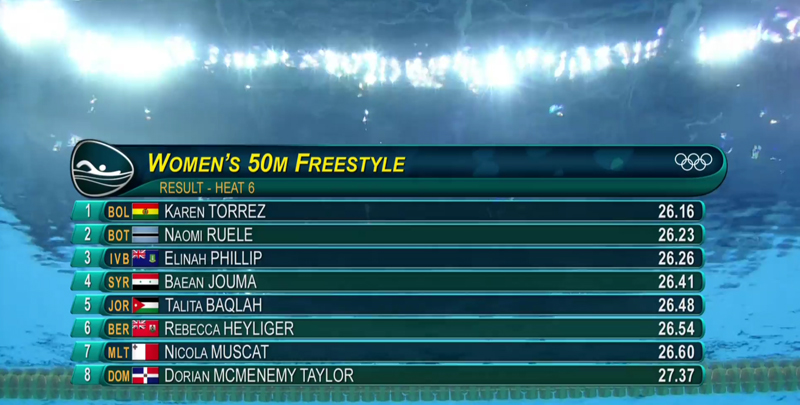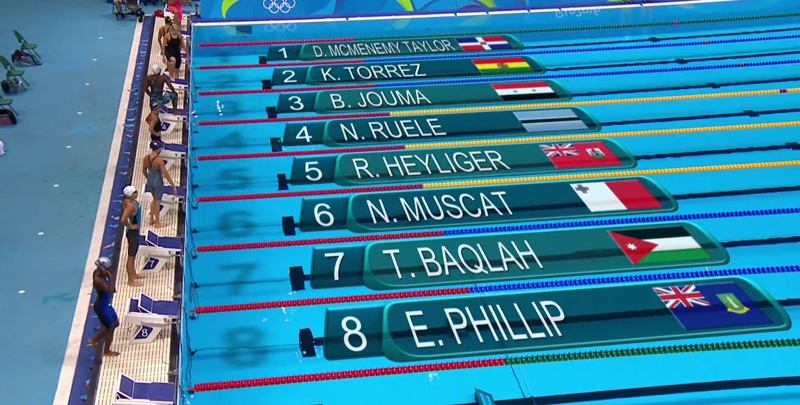 Read More About