[Written by Don Burgess]
Bermuda typically gets a sea of praise for the Olympic opening ceremony whenever we walk in in our iconic Bermuda shorts.
Here's a roundup of some comments from last night.
People magazine had a feature on The Olympics Opening Ceremonies Outfits You Have to see. It said: As in past years, the members of Bermuda's Olympic team wear a classic: Bermuda shorts!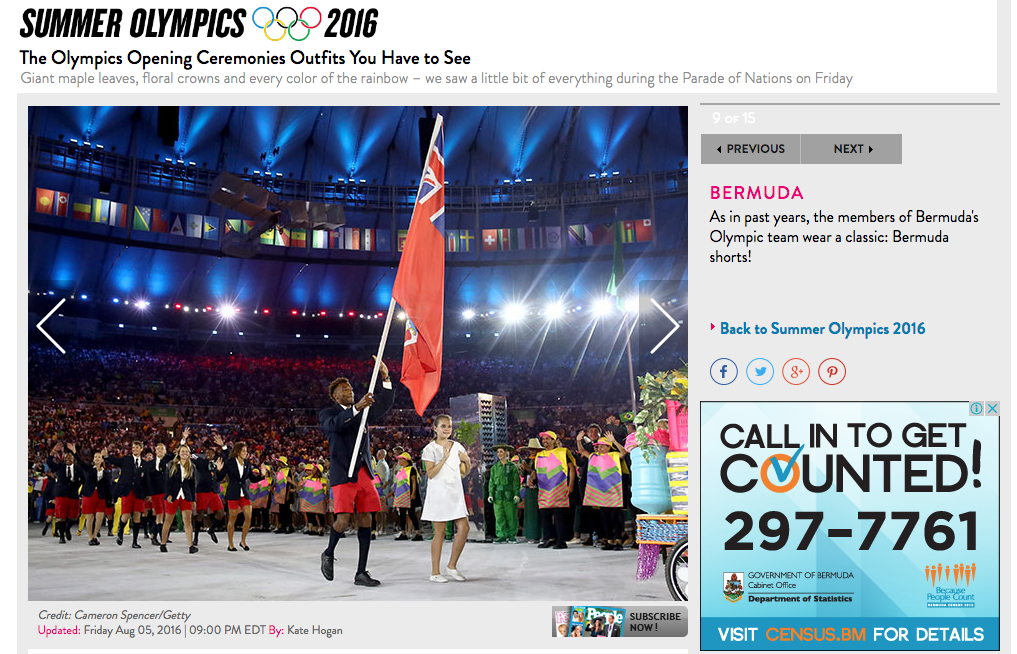 Zap2it.com's article on "The must see moments" from the opening ceremony stated: "Other favorite outfits included Bermuda [in their traditional shorts], Australia [carrying a flag with a boxing kangaroo] and Spain in their distinctive white hats."
The New York Times praised the USA's Ralph Lauren inspired outfits but also wrote "Bermuda went with classic navy [blazers], worn, of course, with Bermuda shorts.
The USA outfits were also praised by channelguidemag.com but added: "And don't forget Team Bermuda and those glorious shorts."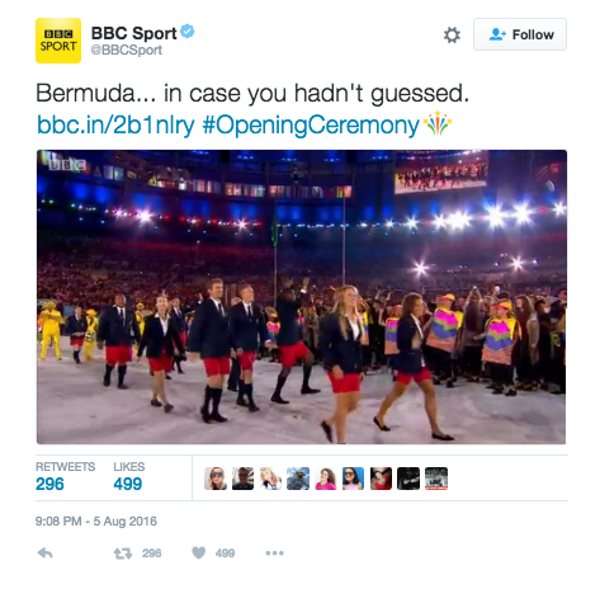 The Chicago Tribune had a "winners and losers" article from the opening ceremony proclaiming Tyrone Smith a "winner". The article said: "Long jumper makes long leap from North Chicago high school to flag bearer for Bermuda.
Firstpost.com tweeted: "And there you go! Bermuda in their traditional shorts. Super stuff!"
BBC Sport's tweet had a bit of humour. It included a photo of Bermuda walking in "Bermuda… in case you hadn't guessed."

Read More About