Law firm Appleby and offshore management and administration services firm Estera have advised on the USD200m public offering and listing on the Bermuda Stock Exchange [BSX] by BVI based Waterloo Investment Holdings Limited, a company with hospitality, banking and investment interests in the Caribbean and Central America.
The legal team was led by Appleby Bermuda Corporate Partner Steven Rees Davies, assisted by Associate Seth Darrell and the listing team was led by Estera Bermuda Associate Director Sherman Taylor, assisted by Account Manager Gordon Cox.
Mr. Taylor said, "The Appleby and Estera teams are pleased to be able to help another client successfully conclude a subsequent listing on the BSX. The offering was fully subscribed, underscoring investor confidence in the company and the industry sectors in which it invests."
Steven Rees Davies from Appleby Bermuda and Sherman Taylor from Estera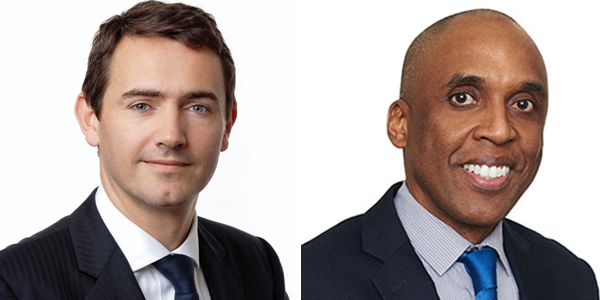 Mr. Rees Davies said, "In addition to providing clients with expert legal, regulatory and technical advice on being admitted for trading on the BSX, this is an example of how two Bermuda firms are working independently but collaboratively to provide cost effective, advisory services for our clients.
"It is clear that our innovative and close working relationship appeals to many clients given the number of listings we have worked on in the last year alone.
"We are already working on a number of other listings and continue to receive enquiries on a weekly basis from people looking to benefit from what the BSX and Bermuda can offer."
Appleby and Estera teams have been combining their legal and fiduciary talents on numerous equity and corporate debt listings on the BSX over the last 18 months, with a total listing value of over USD453m.  
Others listings include Madison Point Holdings S.A. [Luxembourg], Hawley Group Limited [BVI], Normandy Limited [Bermuda] and ABM International [Holdings] Limited [UK].
Mr. Taylor adds, "The foreign interest underlines the growing importance of the BSX to the international capital markets.
"It also illustrates how the BSX is uniquely placed in the Bermuda financial services industry as one of the few institutions that is able to attract and service non-Bermuda domiciled companies looking to benefit from a globally recognized capital market."
Read More About