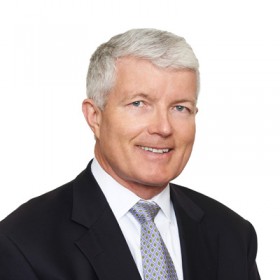 Appleby Fiduciary Business has launched its new brand and identity, Estera, following the successful management buyout from the Appleby Group in December 2015.
Drawing on the expertise of its 350 strong employees across ten jurisdictions, including a team of 90 staff members in Bermuda, Estera delivers customised fiduciary and administration services to its client base of global corporations, private companies, high-net-worth individuals and investment funds.
"For nearly 60 years, we have provided corporate administration and private client services to successful companies and individuals around the world," said Rory Gorman, Bermuda-based Group Managing Director of Estera.
"Our rebrand presents a significant opportunity to build on the reputation we have established through our breadth of knowledge and deep experience in the industries in which our clients operate."
The global corporate, trust, funds and accounting services company is led by Chief Executive Officer Farah Ballands, supported by Estera's existing management team with over 150 years of combined industry experience.
Estera's independence will enable the company to chart new markets and territories as part of its ambitious growth strategy, which includes plans to grow its four core service lines in corporate, trust, funds and accounting.
Ballands commented: "We are delighted and proud to launch Estera and have the opportunity to build on the strong heritage and culture we have developed. Our new brand and independence provides a solid platform for growth, including strategic investment to align our systems and procedures to deliver a consistently quality service to our clients."
The name Estera was inspired by an internal staff competition.
For more information visit Estera's newly launched website at estera.com.
Read More About