Author, historian and former Minister of Culture Dale Butler has revived his 1995 and 2009 search for Bermuda nicknames, and has received a number of entries for his book entitled The Book of Bermuda Nicknames, which he hopes to launch in December.
Mr. Butler is making a last minute appeal for you to submit any that you may know. He said that while he is keen on getting the first name, nickname and surname, in that order, you can also submit just the nickname if all else is not known. If you know how they received the nickname you can also send that to him at ddbutler@logic.bm.
Mr Butler holding a list of nicknames at this weekend's book signing event: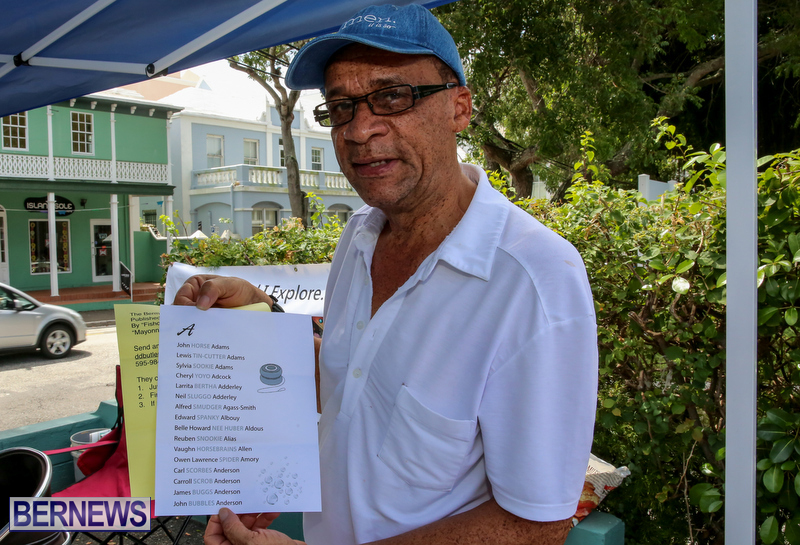 While most countries have nicknames, Mr. Butler feels that based on our small population, Bermudians have the most. Some of his favourites include, "Nine Eggs", "10 Cakes", "Joe Dollar", "Strombolie" and "False Hair", to name but a few.
Mr. Butler indicated that while many people call him "Fishcakes," he has two other nicknames and "you will have to get the book to find out what they are."
The deadline for submitting your names is September 19th.

Read More About
Category: All, Entertainment, News