PlayList has kicked off their Developing Artists Program [DAP] 2017 with their online video submission audition call, with a submission deadline of Friday, October 14.
A spokesperson said, "PlayList is looking for young, talented artists to participate in the program which is designed to cultivate talent, provide growth opportunities and a glimpse into the life of an artist.
"The goals of the Developing Artists Program are to expose young artists/entertainers to training, locally and overseas with specialized instruction conducted by professionals working in the industry; to further enhance their performance skills, as well as to encourage their love for the arts; and to provide networking opportunities to further enhance their ability, their careers, and ultimately our community as a whole."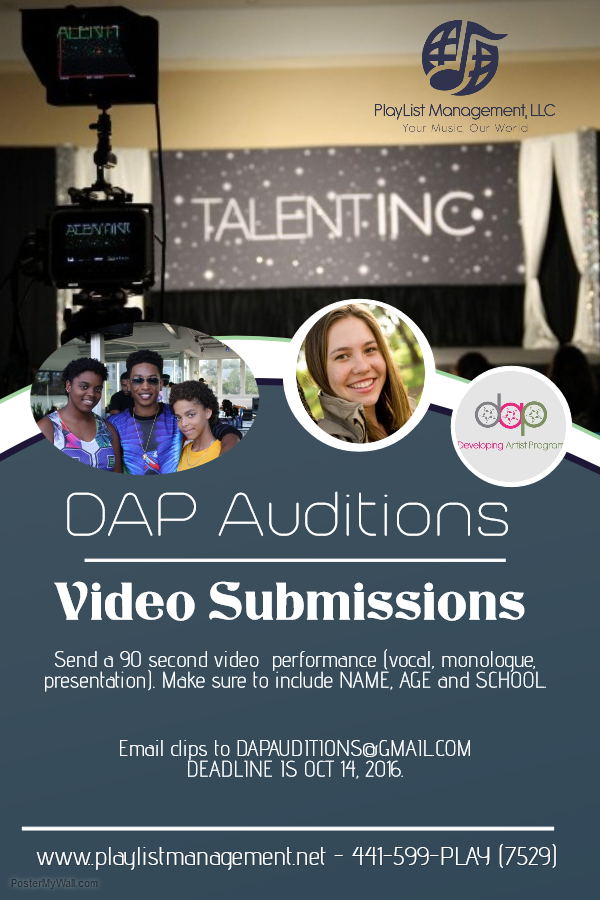 "The audition is open to young people aged 10 to 18, under the following categories: singing, song writing, production [music], instrumental music, acting, and modeling.
"Performers are asked to submit their 90 second video [vocal, monologue or presentation] to dapauditions@gmail.com – including their name, age, school and working cell phone number. The video can be informal – cell phone videos are acceptable.
"Deadline for submissions is Friday, October 14th, 2016. Contact pr.playlistmanagement@gmail.com for any questions or concerns."

Read More About
Category: All, Entertainment, Music