Oracle Team USA will have a new hand guiding the team around the race course during the Louis Vuitton America's Cup World Series in Toulon this weekend.
Sailing team manager and tactician/helmsman Tom Slingsby will take over steering the boat with skipper/helmsman Jimmy Spithill electing not to compete as he rehabs an injured elbow.
"I wanted to be 100% right before I load it up in racing environment," Spithill explained.
"The rehab is coming along well and I may actually be fit enough to race, but there's a slight chance that I could re-injure it by coming back too early, and that's a risk we don't need to take.
"Tom has been steering and racing our AC45S boat in Bermuda a lot over the summer and I know he's keen to get out there and show what he can do. We have such depth and talent on this team, I am confident that Tom will deliver a good performance," he continued.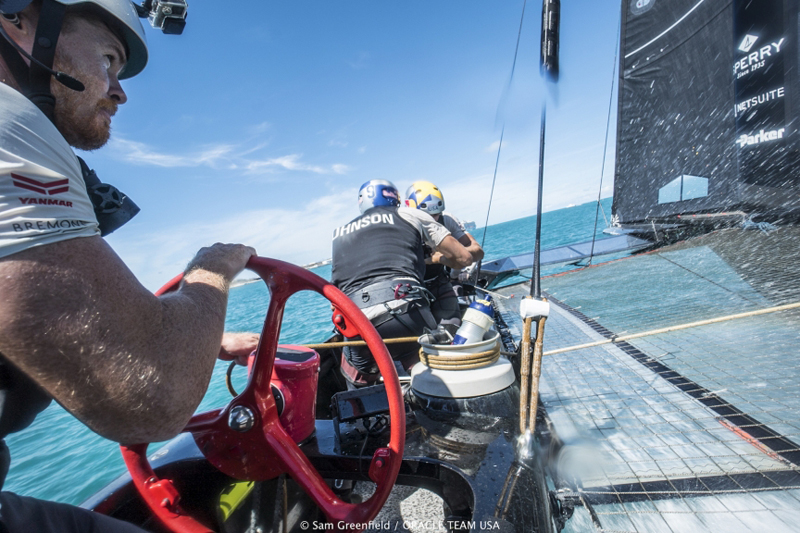 The full race crew in Toulon will consist of:
Tom Slingsby
Kyle Langford
Sam Newton
Joe Newton
Louis Sinclair
Sailor Andrew Campbell will be with the team as well as a back-up sailor.
"This was always something we had to be prepared for as a team," Slingsby said.
"In any position on board, you want to have a good back-up who can step in. Jimmy is very talented and experienced. I know it won't be easy but I'm looking forward to the opportunity."
Tom Slingsby is a Olympic gold medalist in the Laser class in 2012 and was tactician on board of Oracle Team USA victory in 2013.
Oracle Team USA head into the penultimate event of the Louis Vuitton America's Cup World Series just one point back of the lead. The top two teams at the conclusion of the series collect bonus points to carry into the Louis Vuitton America's Cup Qualifiers in Bermuda in May 2017.
Louis Vuitton America's Cup World Series [current standings - points]:
Land Rover BAR – 367
Oracle Team USA – 366
Emirates Team New Zealand – 357
SoftBank Team Japan – 328
Artemis Racing – 315
Groupama Team France – 292

Read More About