Oracle Team USA took to the Great Sound on Monday, sailing its newly launched America's Cup Class boat, "17″, for the first time.
"We had a successful day," said skipper Jimmy Spithill dockside after the training session. "First impressions were great. The boat went really well, so everyone is happy."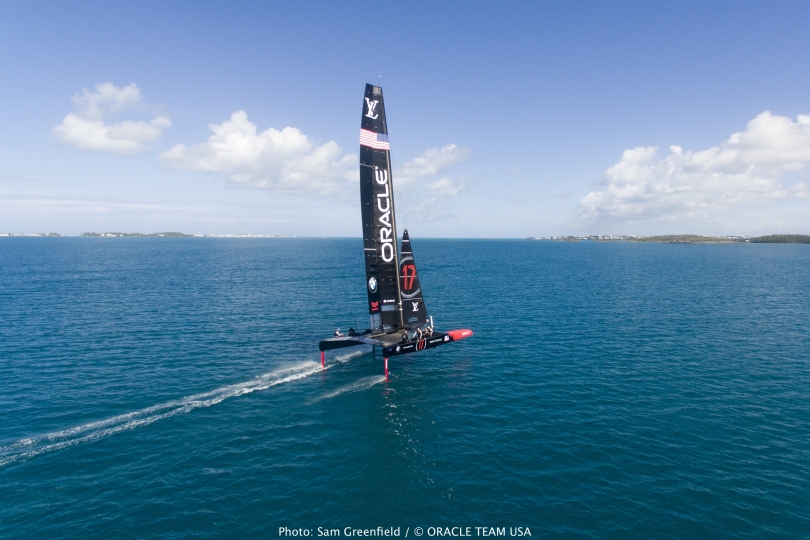 The new boat was first revealed to the public on Tuesday evening last week, and touched the water for the first time to be christened "17″ on Wednesday.
Monday marked the first sail for "17″ and the team was on the water for four hours, completing a series of preliminary performance and safety tests.
"We had a good extended session on our first time out," he continued.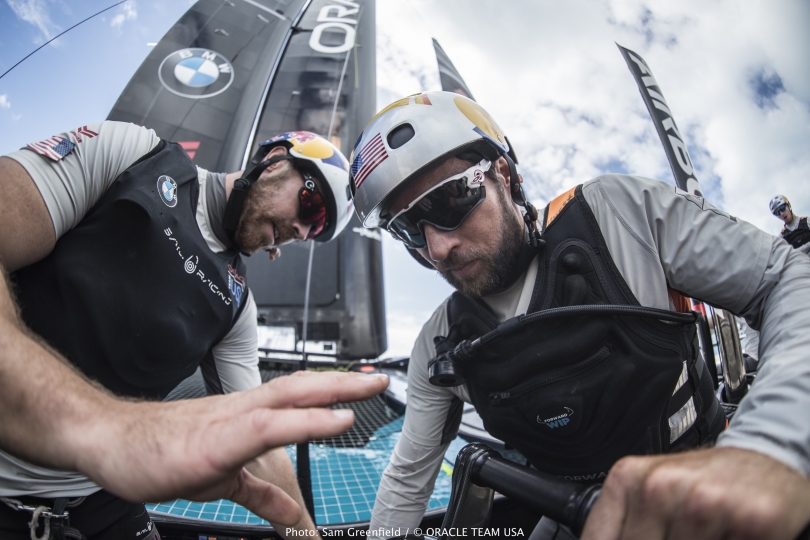 "Today was a perfect day for that first sail, 10-12 knots, so we wanted to take advantage of that and work out all the kinks."
Over 15 designers and 50 boat-builders contributed to the design and build of "17", with more than 85,000 man-hours accumulated to date.
Team partners like Oracle, Airbus, BMW, Parker and Yanmar provided technical expertise and support to the in-house team.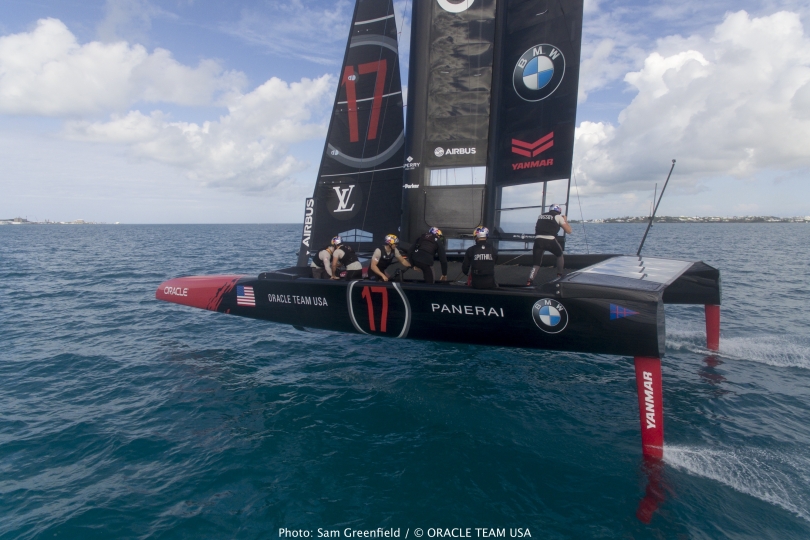 "We've made a big step," confirmed Sailing Team Manager and tactician Tom Slingsby. "The boat was doing well, the new foils are quite nice, it was about as good a first day as you could hope to have."
For all the preparation on the test boats over the past two years, the new America's Cup Class boat has plenty of developments that require constant learning from the athletes on board.
"This boat may look similar to the old boat, but it's not. There are a lot of changes. We have a very different playbook for how we sail this boat and even then, it's constantly evolving."
Slingsby says the next step is to load the boat up in stronger winds before turning to full race practice mode.
"It would good to have a bit more breeze next time out and then we'll be into race laps and we're good to go with our race preparation."
-


Read More About