Six young Bermudian basketballers have departed for the British Virgin Islands to take part in the three-day Digicel NBA Jumpstart Elite Camp. The six players were selected at the end of the three-day Jumpstart Clinic which took place at The Berkley Institute in August.
The players will be joined by 57 young players from Digicel NBA Jumpstart Clinics held in eight Caribbean countries during Autumn. The players representing Bermuda are Caelin Peters, Jorel Smith, Rye Ahronson, Kobie Reid, Siyaunne Hall and Ishan- Nae Smith.
At the conclusion of the Elite Camp, the NBA and Digicel will choose the top thirteen players, eight boys and five girls, who will have an opportunity to take part in the Digicel Jumpstart Experience in the U.S. later this year.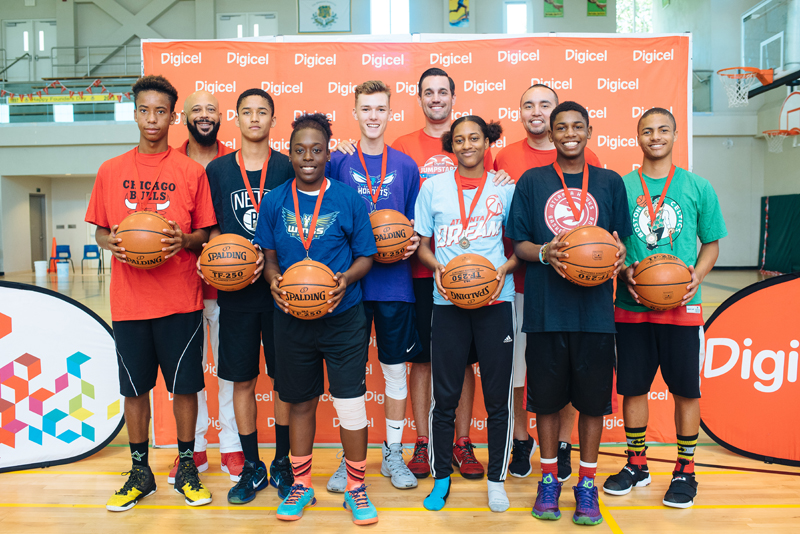 "These boys and girls who have made it to the Elite Camp are not only the best in their countries, they are also the embodiment of hard work, dedication and a good attitude. Congratulations to all them," said Digicel Bermuda CEO, Robin Seale.
"The players, along with their family and friends, will also be able to relive the memorable moments from the camp, which will be shared on all our social media platforms and on SportsMax."
"The second year of the Digicel NBA Jumpstart programme has been a resounding success," said NBA Vice President, Latin America Arnon de'Mello.
"As a leading company in the Caribbean and a strategic NBA partner, Digicel shares our vision of growing basketball at the grassroots level and teaching the value of a healthy, active lifestyle. Congratulations to the boys and girls heading to the British Virgin Islands for this year's Elite Camp."
The players will be coached by seven-time NBA Champion, Robert Horry, 1977 NBA Champion and former NBA head coach, Lionel Hollins, and two-time WNBA All-Star, Skylar Diggins, will coach at the Digicel NBA Jumpstart Elite Camp in the British Virgin Islands from October 7th-9th.

Read More About