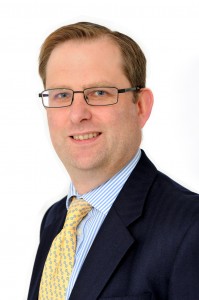 Hamilton Underwriting Limited, the managing agency of Syndicate 3334 and the Lloyd's operations of Hamilton Insurance Group, announced today [Oct 18] that Mark Appleton has been appointed to the position of Head of Marine Liability.
Mr. Appleton reports to Trevor Carvey, Active Underwriter and Head of Treaty.
"As we continue to build a diverse and balanced portfolio of business, we see profitable opportunities in Marine and have applied to Lloyd's for permission to write this class of business in 2017," said Hamilton Underwriting Limited CEO Dermot O'Donohoe.
"I am delighted that we have been able to attract a talented insurance professional like Mark to our team of market-leading underwriters and we look forward to bringing this business to the market in 2017."
Mr. Appleton, who has 21 years' industry experience, joins Hamilton Underwriting Limited from The Navigators Group, where he was Syndicate Marine Liability Class Underwriter and Energy Liability Underwriter.
He began his career in 1995 with the Liverpool & London P&I Club, then moved to the Shipowners' P&I Club and brokers Smith Bilbrough, before joining The Navigators Group in 2007.

Read More About