At a recent presentation, Concordia Maritime [Bermuda] Ltd awarded scholarships to two young Bermudians, including Joshua Santucci-Smith and Erin Greig.
A spokesperson said, "Joshua, a recent dual graduate of the Berkeley Institute and Bermuda College, received a three year scholarship and has commenced his Freshman year at the University of Tampa."
Taran Card [Scholarship Committee member]; Angelique Burgess [Scholarship Chair]; Erin Greig [recipient] and Pilot Mario Thompson [Scholarship Committee member]: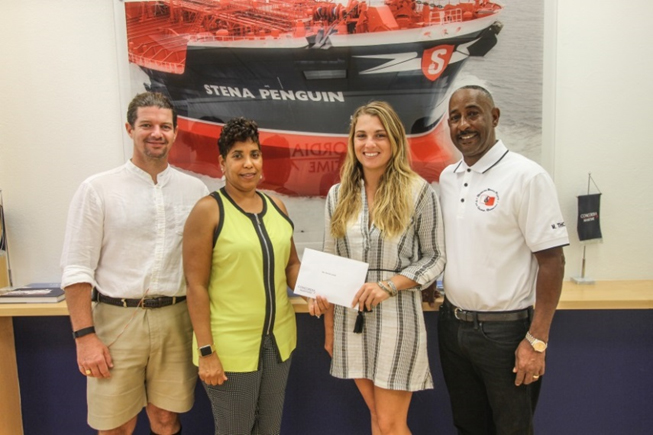 "He has a keen interest in the marine environment and will be studying toward of Marine Science Biology degree. Joshua's career ambition is to be a Marine Geneticist.
"The second recipient to receive a scholarship was Erin Greig. For the past several years, Erin has been working on sail training vessels to gain the relevant sea time requirements to attend Warsash Maritime Academy's Officer of the Watch unlimited certification programme."
Receiving the award on behalf of Joshua Santucci-Smith was his mother, Dawn Santucci-Smith: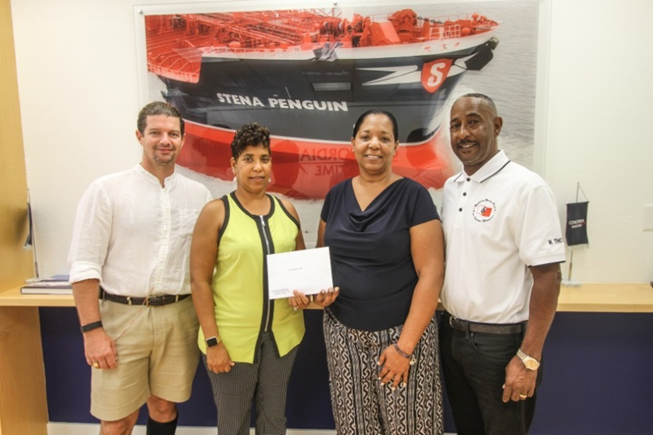 "Erin recently finished working as a 4th Officer on the Picton Castle sail training vessel at the beginning of September. Her career goal is to progress to the level of Master Mariner.
"Upon completion of her training and gaining more experience she plans to return to Bermuda and encourage other female Bermudians to enter the maritime industry.
"The Concordia Maritime [Bermuda] Ltd. scholarship was implemented in 2011 with the primary goal of offering scholarships to students who are interested in marine or maritime related careers."

Read More About