Concordia Maritime [Bermuda] Limited has awarded the 2019 scholarship in the amount of $4,000.00 to Hereward Dill.
"He will be attending Solent University in September and is enrolled in the BEng [Hons] Yacht & Powercraft Design. Hereward graduated from The Landing School with an Associate's Degree in Marine Systems in May of this year. He will enter Year 2 at Solent University and is looking forward to continuing his education in the United Kingdom," the company said.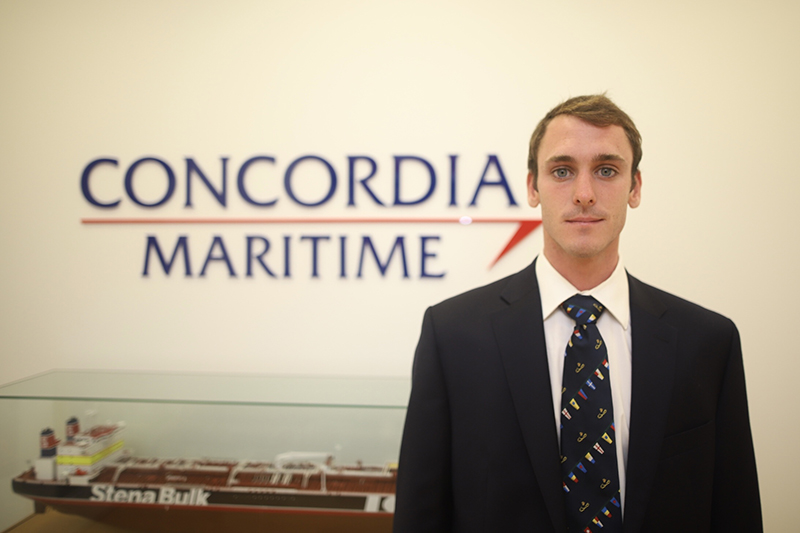 "Concordia Maritime [Bermuda] Limited is also continuing to provide funding to the 2017 and 2018 recipients. Lamar Samuels, one of the 2018 recipients will return to South Shields Marine School in the Foundation degree in Marine Engineering programme.
"Lamar will be entering Phase III of the course in September. Phase II consisted of a sea phase where Lamar worked on board the bulk carrier Golden Behike for four months. He is scheduled to complete his studies in 2022.
"Alexander Cook, one of the 2017 recipients will begin his 3rd year in the BSc in Archaeology at Cardiff University. The degree programme allows for a study year abroad and Alexander was accepted as an Exchange student at the University of Oslo that commenced in August, 2019. Alex is very passionate about marine archaeology and during this summer he had an opportunity to work with Dr. Michael Jarvis on test sites at Trunk Island and Smith's Island."
Angelique Burgess, General Manager of Concordia Maritime [Bermuda] Limited said "We are very proud of our scholarship recipients who are very focused on pursuing their educational goals.
"Concordia Maritime [Bermuda] Limited have been providing scholarship awards up to $10,000.00 since 2011 to deserving students. Many of the past recipients have graduated and are employed either locally or overseas in the maritime/marine industry which is a testament to the benefits of the scholarship programme".

Read More About