Bermuda Container Line Ltd said they are pleased to support Warwick Academy's Sloop expedition for the second year, with their donation of $6,600 allowing students a hands-on maritime learning opportunity outside the classroom.
Jane Vickers, Director of Development stated, "This year the Year 9 students were incredibly lucky to participate in the school program aboard The Sloop. Thanks to a donation from Bermuda Container Line, the funds allowed the trip to be more affordable for our students and they had just an amazing time.
"Accompanied by Mr and Mrs Broad, they spent five days learning to sail, living life on a Tall Ship and most important, the value of team work. Warwick Academy received the most spirited voyage school award for Year 9 and most spirited student went to Sanzia Pearman."
Bermuda Container Line has committed to supporting Warwick Academy's yearly Sloop expedition through to 2019.
Warwick Academy year 9 students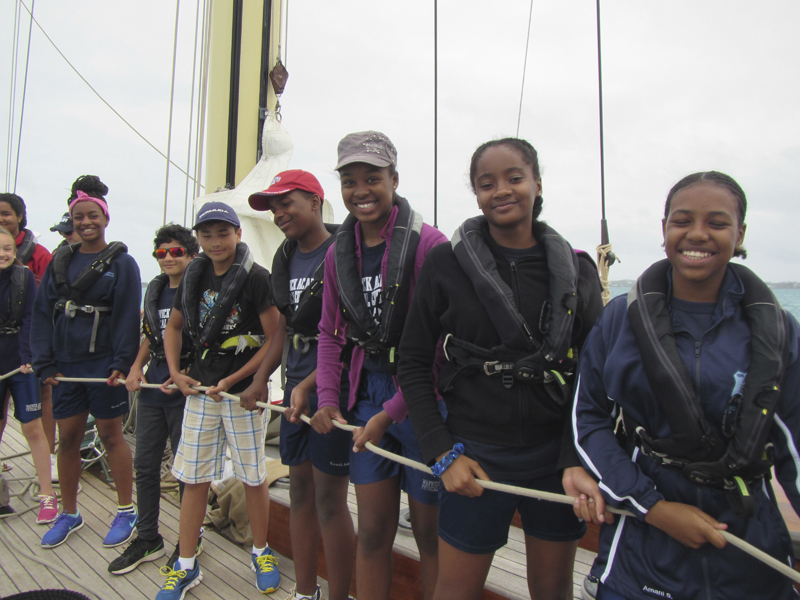 Year 9 students Logan Soares and Kylah Hall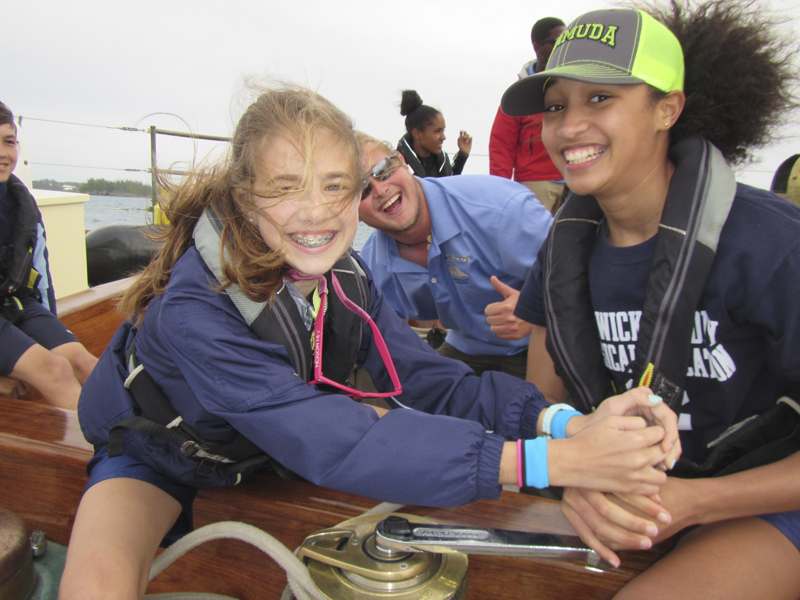 Students catching up with Sloop crew member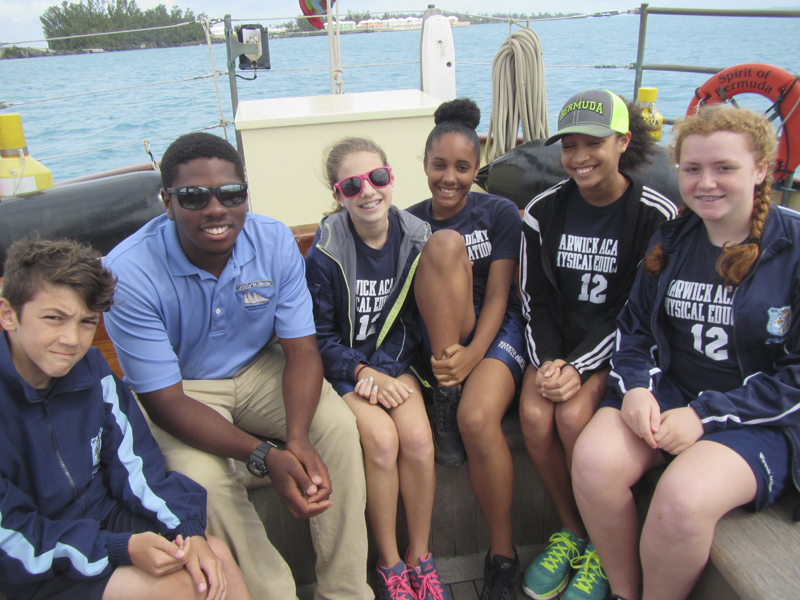 Read More About