The Bermuda Economic Development Corporation's Somerset Economic Empowerment Zone [SEEZ] will be hosting a Mangrove Bay Beach Refurbishment Public Update Presentation on Wednesday, November 9, 2015 at the Sandys Middle School from 6:00pm to 8:00pm.
Key partners in the BEDC, SEEZ Mangrove Bay Beach development project include Cambridge Beaches Resort & Spa, The Sandys Parish Council, The Bermuda Tourism Authority and the Government Departments of Planning, Public Lands & Buildings, Highways and Parks.
The beach refurbishment partners held its first public information forum on June 1, 2015 and since that time have been working to incorporate the public's feedback within beach refurbishment designs.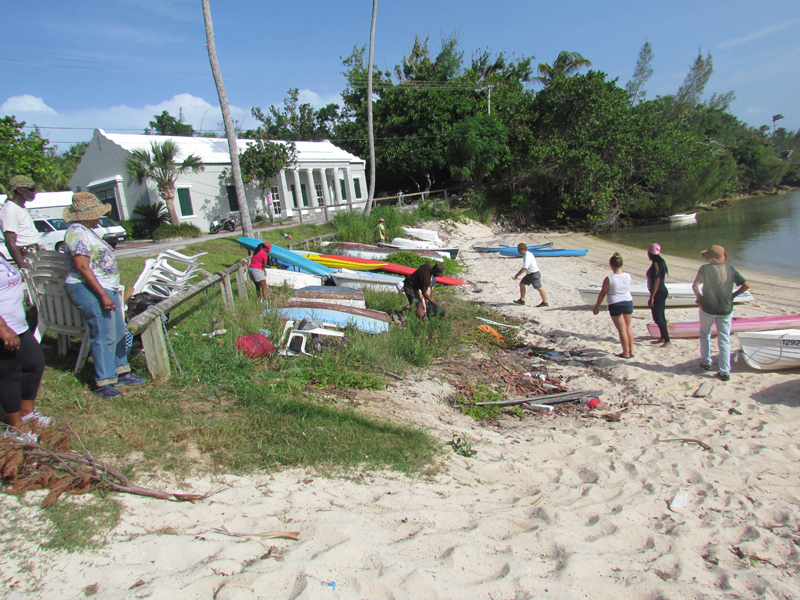 "The beach, long heralded as one of Somerset's natural treasures, has beautiful northward facing vistas, mostly calm waters and is closely linked with the vibrant Mangrove Bay commercial hub," the BEDC said.
"Currently, the beach has an eroding foreshore, no proper access and egress, is laden with abandoned punts, has road water drainage issues and has no infrastructure for healthy economic activity."
William Spriggs, BEDC Economic Development Officer, Somerset EEZ, commented, "We remain excited in our continuing to partner with the right private and public entities to refurbish the Mangrove Bay Beach".
The public are invited to attend the November 9 information update session to learn about beach refurbishment progress and give further input.
For more information on this public meeting and related events, please contact BEDC at info@bedc.bm or visit the BEDC website at www.bedc.bm.
Read More About