A building originally constructed in 1899 at the Royal Naval Dockyard is set to be restored to its former glory and converted into office space, WEDCO said today.
Moresby House – later called HMS Malabar – was built in 1899 as the residence of the Office-in-Charge of Works, or OCW, and will be restored and converted into office space under plans submitted by the West End Development Corporation [WEDCo].
General Manager, Andrew Dias said: "The plans are already with the Planning Department and we hope to advertise tenders very soon. The idea is to have the work finished by April 2017.
Historic photos of the building:
.
"The reason this project has been able to be delivered is because the Ministry of Works has provided a grant."
The Minister of Public Works Craig Cannonier said: "To see this fine building restored to its formal splendour will be fitting tribute to the building's rich history.
"Located at the mouth of Dockyard, this culturally and historically significant building will serve as a precursor of what's to come for those entering our historic Dockyard – where the buildings tell a tale of times gone by."
The OCW managed the construction and maintenance of all buildings, roads and bridges and was a pivotal position overseeing major works such as the building of South Yard, now the site of Oracle Team USA and SoftBank America's Cup bases, as well as the construction of the first Watford Bridge.
Moresby House was severely damaged in a hurricane in 1916 and substantially rebuilt to its present design at a cost of £9,000 later that year.
The building ceased to be used as a residence in 1951, when the Dockyard closed, but was resurrected in 1965 as the Royal Navy shore establishment HMS Malabar – all RN shore establishments are commissioned as ships.
Initially the headquarters of the Senior Naval Officer West Indies, HMS Malabar continued in operation in a variety of roles until 1995 when the Royal Navy presence at Bermuda was withdrawn.
The renovation is the latest investment in Dockyard by WEDCo which is planning to invest about $10m in the area this financial year.
Projects already completed include the renovation of the Glassworks building, a make-over of the Sail Loft, work on the North Basin building and renovating the Spar Lane Apartments.
Mr Dias added: "We decided that commercial office space would be a good option for Moresby House as we want Dockyard to be a place where people work, rest and play.
"We want the area to be a vibrant, year-round place to be, which offers places to work, as well places to relax and to have fun."
The Minister, PS Francis Richardson and Andrew Dias inside and outside the building as it today: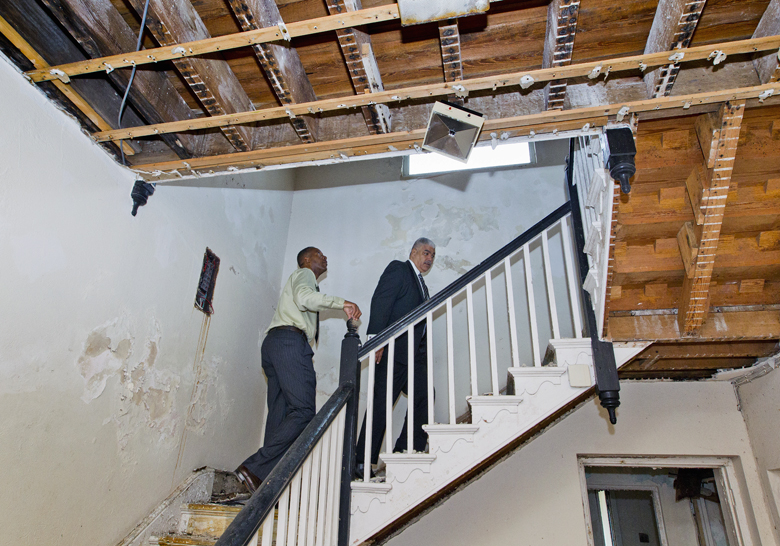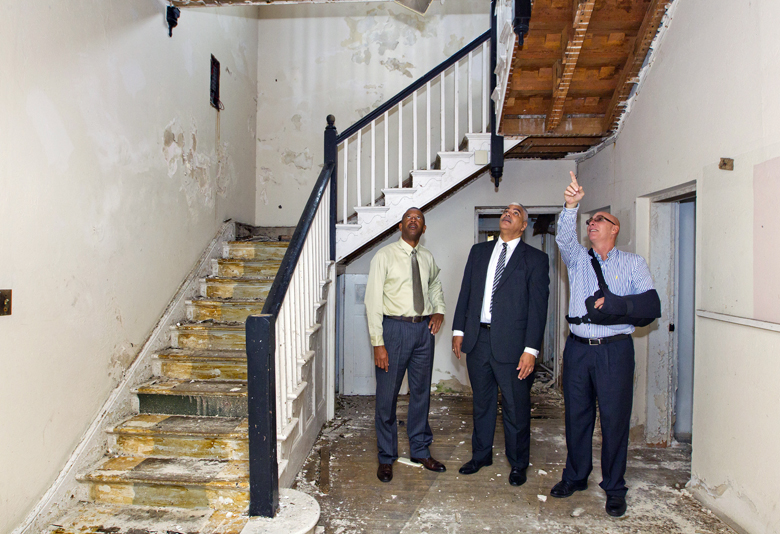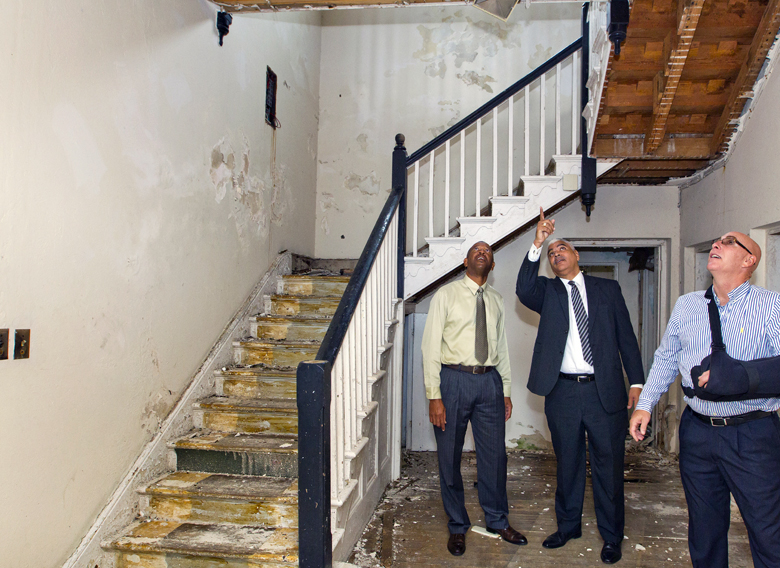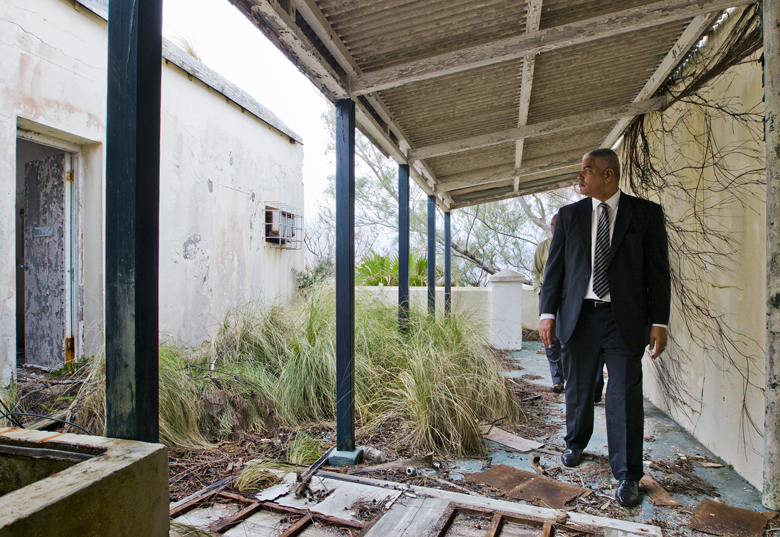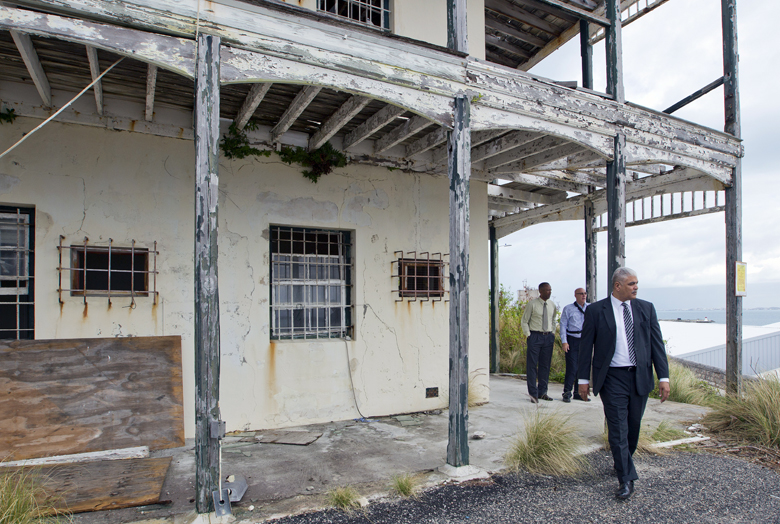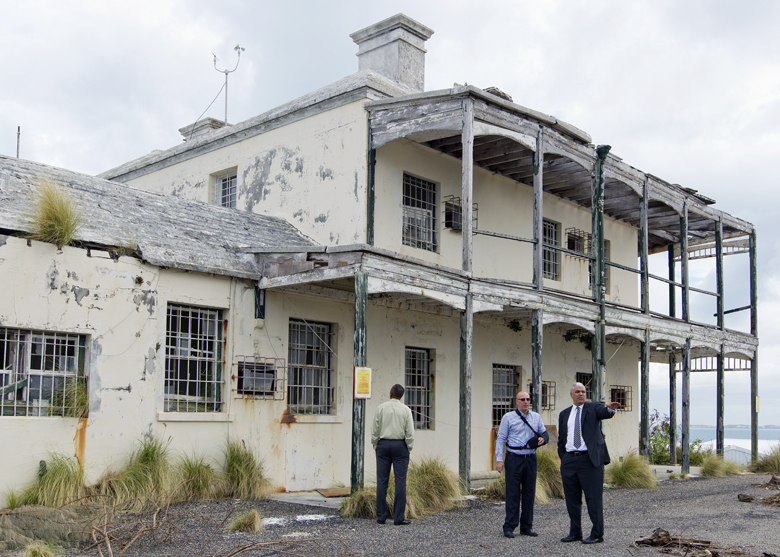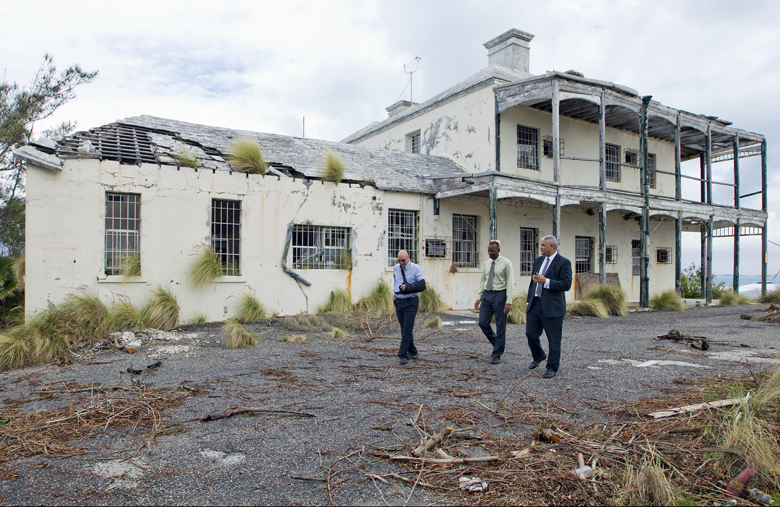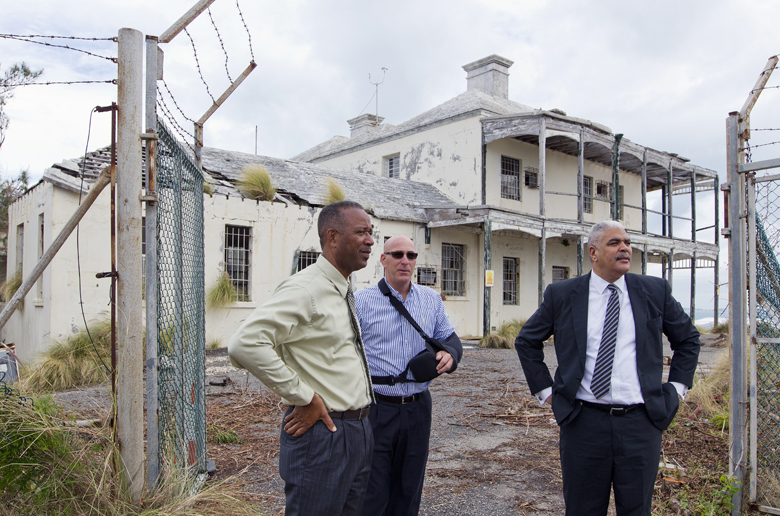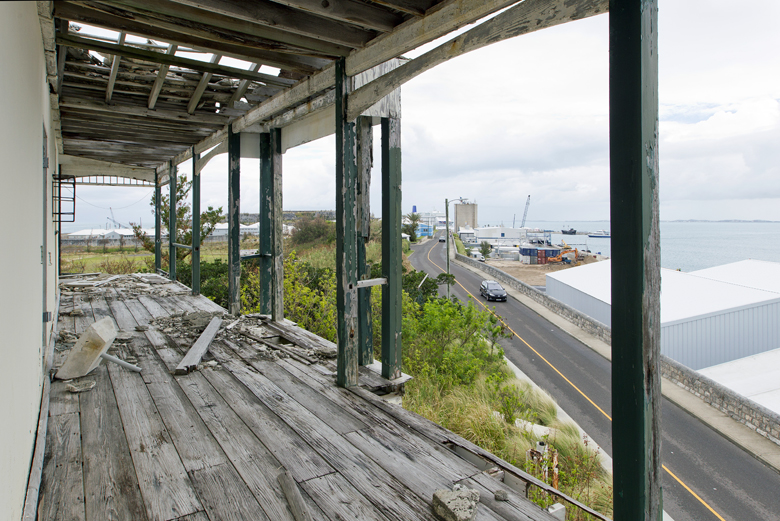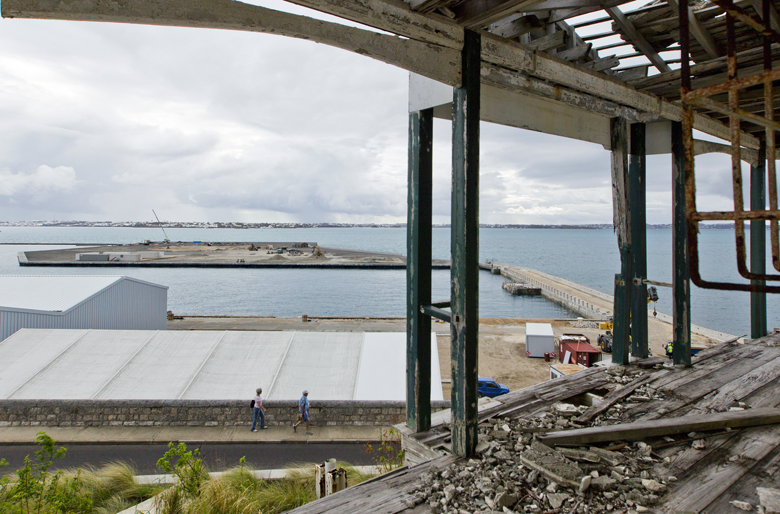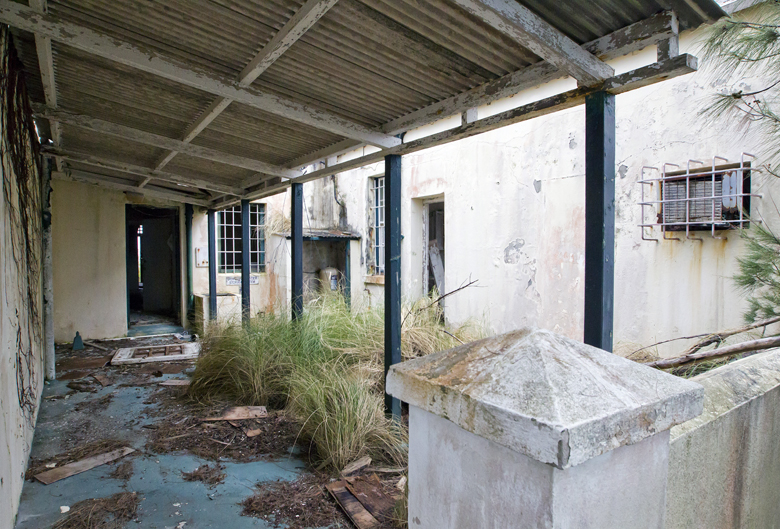 Read More About