After a four-month, $900,000 refurbishment, glassblowing is back at the Royal Naval Dockyard.
The glassblowing building closed earlier this year for extensive renovations by the West End Development Corporation, which included a new roof and windows as well as moving the furnace from the centre of the building.
Now Dockyard Glassworks owners Wendy Sherwood-Avery and her son, Alan Avery, are looking forward to the summer season and are planning a grand official re-opening on Monday [July 4].
Wendy Sherwood-Avery and her son, Alan Avery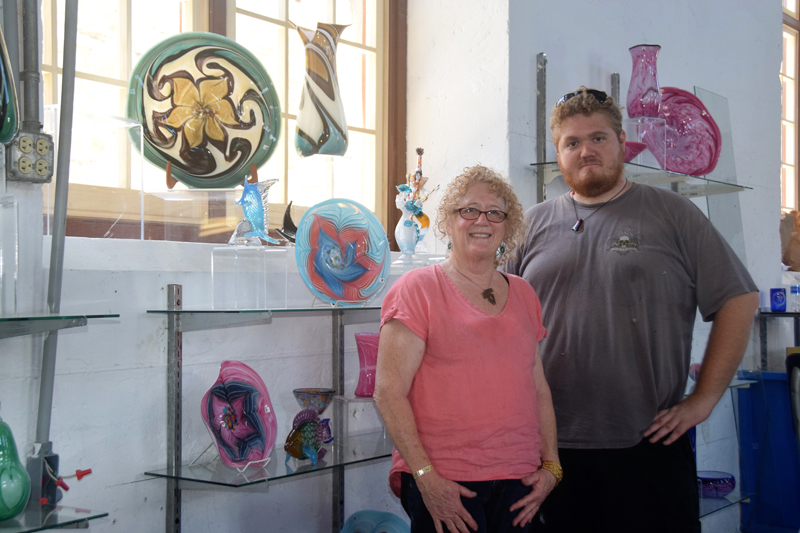 "WEDCo renovated the building over the winter and we are very happy with the results," said Mr Avery. "We did some of our own renovations as well, like moving the kitchen and building a larger one."
Mrs Sherwood-Avery added: "We are very pleased to be back open, it was a long four months being closed. But it was worth it, the building looks so much better and lighter and with the furnace move, it is a bit cooler."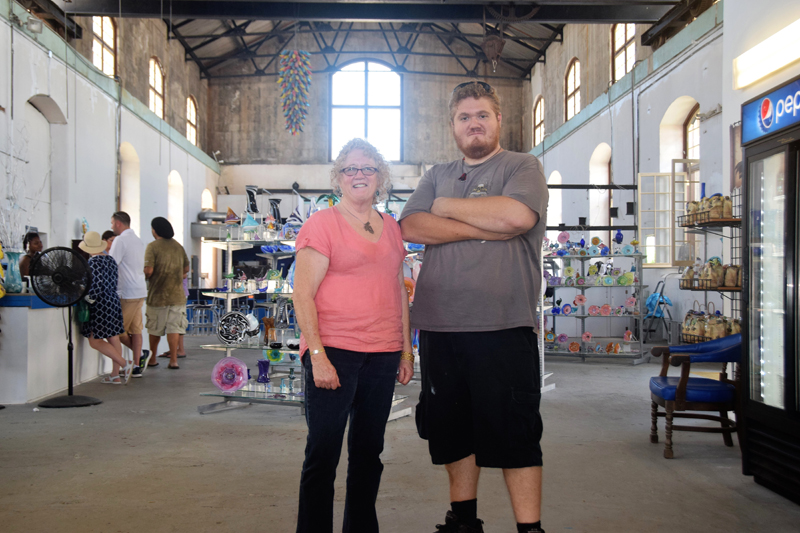 "The investment in the glassworks building was one of series of improvements that have been made by WEDCo. Over two years, the organisation is investing more than $10m into the area, including $500,000 work on the Sail Loft and $3.5m on the Prince Alfred Terrace.
It is also expected that by the end of this year, every historic building inside the North Basin will be wind and waterproof, apart from the Victualing Yard and associated buildings, which are presently being looked at under a Memorandum of Understanding.
Andrew Dias, WEDCo's General Manager, said it was good to see Dockyard Glassworks open again, adding: "It is a huge attraction and it has been missed. We are really happy with the renovations that have been carried out.
"The renovation at the glassworks building is yet another step in making The Royal Naval Dockyard an exciting and vibrant destination."
Read More About