The students of the Chatmore Preparatory School presented the Salvation Army with a donation for their street ministry during the Christmas season.
Lionel Cann, the community service worker for the street ministry, was on hand to receive the donation presented by Chatmore student Rip Crockwell-Laurent.
The students said, "It is a shame that in a country where people have so much that there are still people who go without even the basics."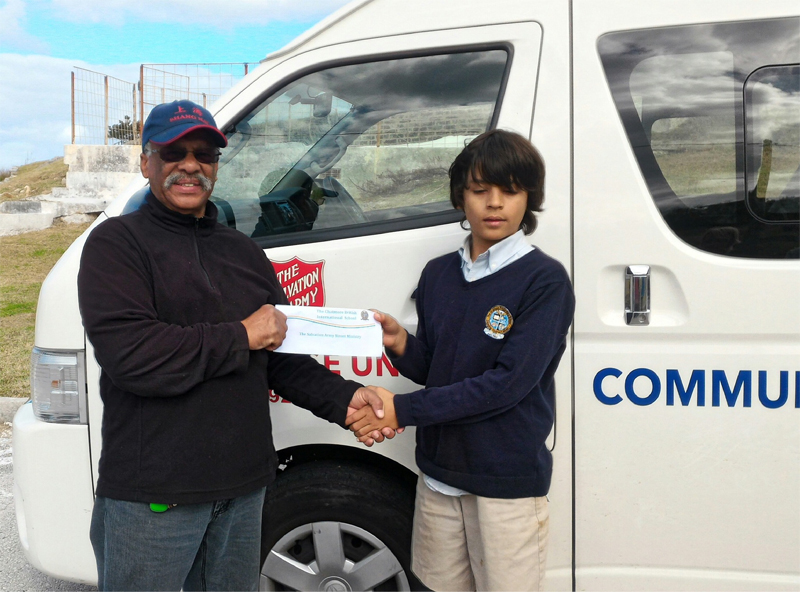 "Especially at this time of year; everyone should have a reason to share in the joy of Christmas. The students and staff of Chatmore would like to thank the Salvation Army for the work they do throughout the year."
Mr. Cann can be seen driving the Salvation Army Community Response Van around the City of Hamilton, providing a hot meal and a listening ear to those he serves Monday to Saturday on a weekly basis.

Read More About
Category: All