Validus Group has presented a $20,000 cheque to Project Action in support of the charity's work providing free transportation to disabled individuals and senior citizens.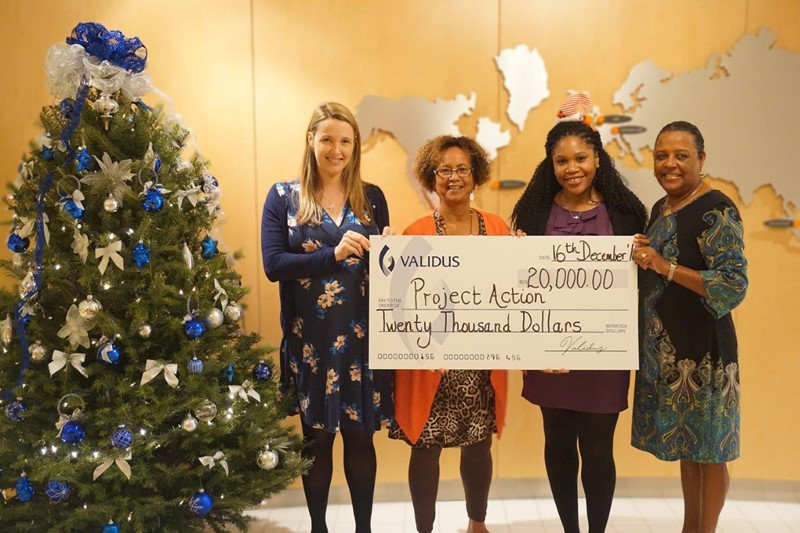 Validus Group has supported Project Action throughout the year, most recently with funds raised from the Running of the Bulls race held in November in Bermuda. During the race, several elite runners have a delayed start and must attempt to catch the rest of the runners before the finish line.
The charitable 5k race for runners and walkers was inspired by the annual Running of the Bulls event in Pamplona, Spain.
Norma Trott, SVP and Human Resources Director at Validus said, "Validus is committed to continuing to support our local community." She continued, "We are delighted to have worked with Project Action throughout the year and to have hosted this exciting and important fundraiser."
Read More About