Mikaela Pearman is the Marketing & Communication Executive for America's Cup Bermuda [ACBDA], an experience she says has been "fantastic from my first day on the job."
The 31-year-old Bermudian's responsibilities include promoting the 35th America's Cup for the local audience, creating and executing marketing and communication plans, creating social media campaigns and drafting all press material for the ACBDA. Here, she tells us more about her role.
AC Endeavour West Fort opening event with OTUSA Skipper Jimmy Spithill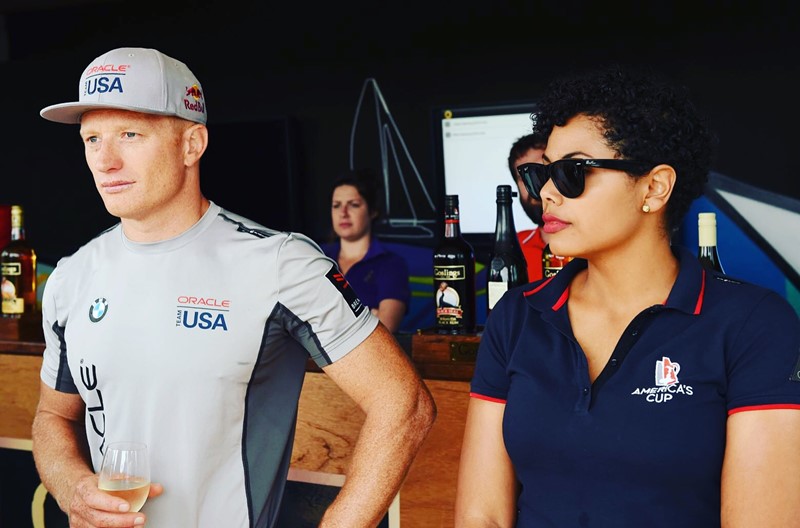 1. Tell us a little bit of your background and what you love most about Bermuda.
I was born in Bermuda and moved to Massachusetts in 1998 with my mother and siblings. I lived in the US for nine years where I completed high school and attended Andrews University in Michigan, graduating with a double major – Bachelor of Arts in Communication and Journalism. I started my career as a reporter and moved into communications/public relations three years ago.
I love so many things about Bermuda, but I would say the food and the gorgeous beaches are my favourite things. I have visited the Caribbean and the Mediterranean and nothing compares to our gorgeous pink sand beaches. And honestly, there's nothing like a perfect Bermudian fish sandwich!
Shooting Minute with Mikaela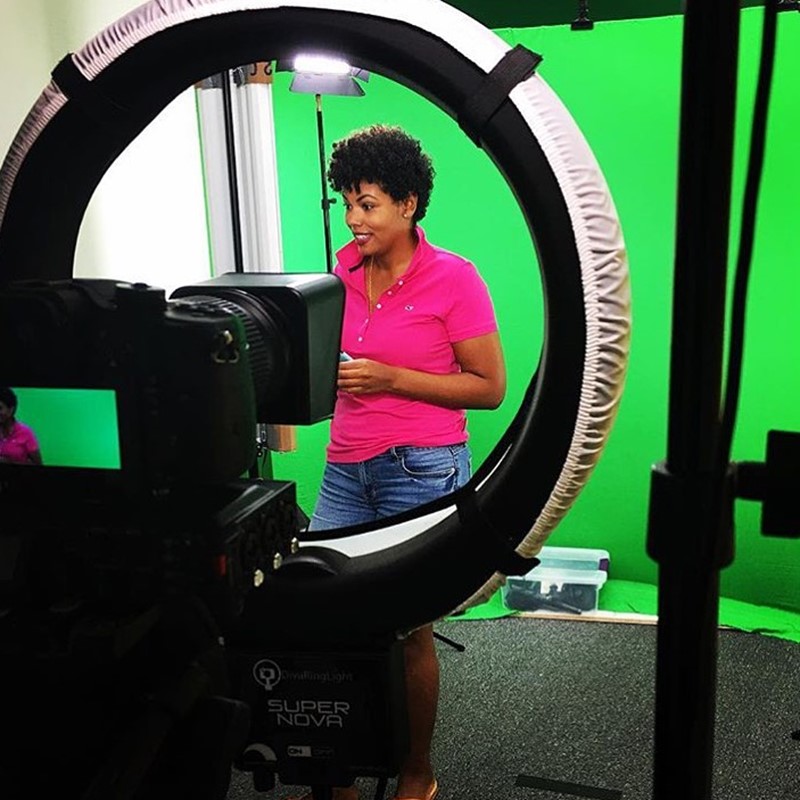 2. What is your role at ACBDA and what does it involve?
As the Marketing and Communication Executive, I work alongside the ACBDA's Director of Marketing and Communications and the America's Cup Event Authority's communications team. I was initially brought on board to create content and to facilitate internal communications between the two organisations.
However, my role has expanded and I now manage social media for ACBDA and the AC Endeavour Programme, create communications plans for the various campaigns we execute, create content, write, host and produce content for Minute with Mikaela and much more.
3. What sort of opportunities have you had through this position?
Working with a global team would have to be the biggest opportunity. It's been fantastic to gain insight from my coworkers who have worked for the Rugby World Cup, Barclay's Premier League, Wembley, Formula One and so on.
It's rewarding to know that my skill set as a Bermudian is on par with everyone else's even though they come from bigger countries and have worked for global brands. As Bermudians we sometimes compare ourselves as not to international standards and it's an awesome feeling to know that I am.
Hanging out with the Auld Mug at the AC Endeavour fundraising dinner October 2015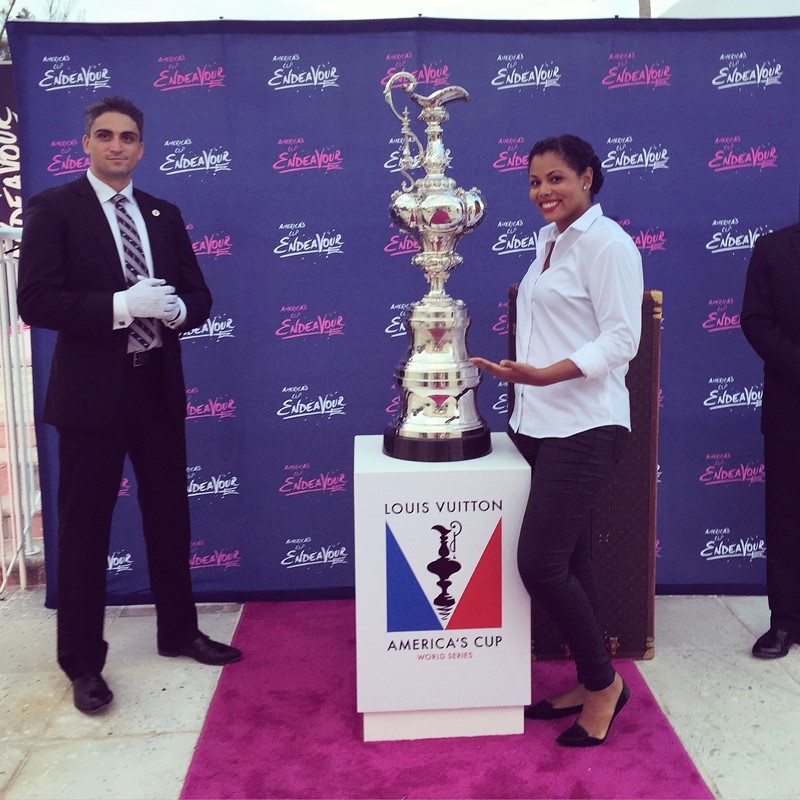 4. How does it feel working alongside a global organization?
The experience has been fantastic from my first day on the job. It's a very fast paced office and we are expected to do our work to tight deadlines. Some work environments in Bermuda tend to more laidback and it's easy to get comfortable there – this is the opposite.
It's go, go go from morning till night. Having started my career as a reporter, I thrive on working to deadlines so this environment suits me and my style of working. Granted, some days it feels as if I will never get through it all, and it's satisfying when I press send on a document or complete a project. I do hope this opportunity leads to additional opportunities outside of Bermuda.
On the Zara watching the Amlin International Moth Regatta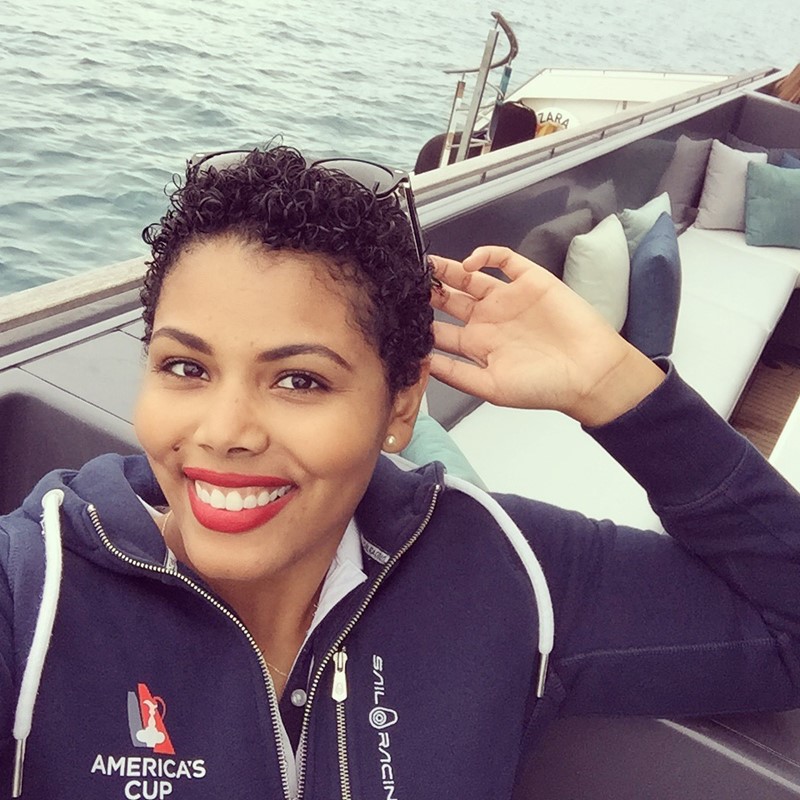 5. Have you attended the Louis Vuitton America's Cup World Series events worldwide and if so, what have your responsibilities been?
I attended the New York event last May to create Bermuda-focused content. I was able to work in the Media Centre with dozens of journalists from around the world and create stories that were relevant for the Bermuda audience. I also curated social media content for Instagram and Facebook in real time to give our fans an exclusive look into what was happening.
It was a wonderful event not only for the America's Cup, but also for Bermuda as we were pretty much on show in one of our top markets. Everything from the Dark & Stormy Rooftop Bar to Bermuda Tourism Authority's booth screamed Bermuda. It was gratifying to see my Island on show.
Behind the scenes of Minute with Mikaela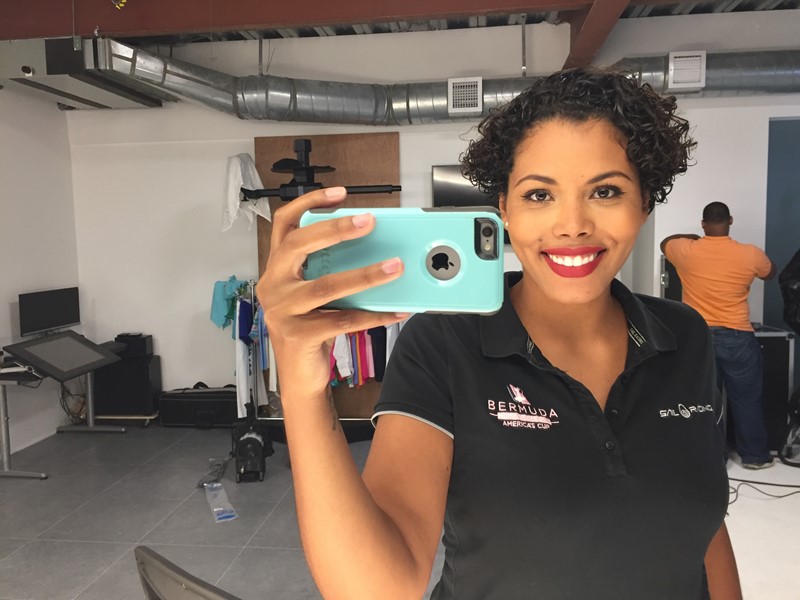 6.
What is the best part of your job?
This is a tricky one because I truly enjoy my work and don't consider it a job. I knew when I signed up for this role, it was going to be frantic and I've loved every minute. But the best part for me is probably my Minute with Mikaela series. It starts with a brainstorming meeting to decide on the content, then I draft the scripts and finally hit the studio to record them.
Then there's the editing process, where my involvement is creative direction. I not only serve as the talent, but I also ensure that the product is to a high standard and conveys the message we want to share with the public. It's been rewarding for me to see this project come to life and the constant positive feedback makes it all worth it. Minute with Mikaela can be seen on Bernews weekly.

Read More About