The Department of Health is urging people "travelling to Trinidad and Tobago for the upcoming carnival to protect themselves against Zika virus, which is present in Trinidad and Tobago."
Minister of Health and Seniors, Jeanne Atherden said, "I urge carnival goers to protect themselves against the Zika virus due to its potential to cause health problems, in particular developmental problems for a baby during pregnancy.
"A person can contract Zika though a bite from an infected mosquito or through sexual contact with a person who has contracted the virus."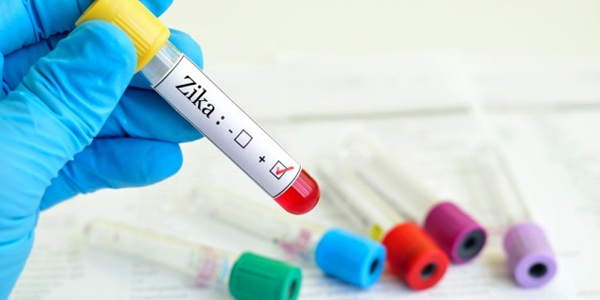 The Ministry said, "Imported cases make local spread possible because a type of mosquito that could potentially transmit the virus is found in Bermuda. The mosquitoes that could transmit Zika usually bite during the day.
"The travelling public is advised to:
1. Use an EPA-approved insect repellent every time you go outside, and follow label instructions.
2. Wear long sleeves and trousers when outside.
3. Protect your sexual partner for six months after travel in a Zika-affected area by using condoms correctly and consistently.
4. Use air conditioning or make sure doors and windows are screened to keep mosquitoes outside.
5. Prevent mosquito bites for three weeks once home in Bermuda.
"Pregnant women, or those who wish to become pregnant, should avoid unnecessary travel to areas with known Zika virus, and if travel is necessary, take careful precautions against mosquito bites and sexual transmission.
"All travelers should monitor their health. If travelers to Zika-affected areas experience fever with joint pains, rash or conjunctivitis [pink eye], they should seek medical attention and inform the health care provider of their recent travel history. There is currently no vaccine for Zika and the health care provider will advise on how to treat any symptoms.
"The Department of Health will continue to test those suspected of having Zika virus. As we are frequent travelers, imported cases will occur from time to time. To date, Bermuda has confirmed six cases of travel-related [imported] Zika virus. There has been no local transmission.
The Ministry will update the public in the event of any additional confirmed cases here.

Read More About