People are being urged to sign up for a charity walk to raise funds for cancer care in Bermuda, with the 29th annual P.A.L.S. Cancer Care Sponsored Walk set to takes place on Sunday [Feb 19] with people able walk three, five or 10 kilometre routes, starting from the organisation's offices at 18 Point Finger Road at 8.30am.
Colonial is one of the sponsors of the event and spokeswoman, Kathy Perry said: "P.A.L.S. does a tremendous amount of excellent work and we are delighted to be able to support this event. More importantly, though, the event needs everyone's support to make sure it is a success and helps to raise money to fund its services."
To register, people can go to www.pals.bm.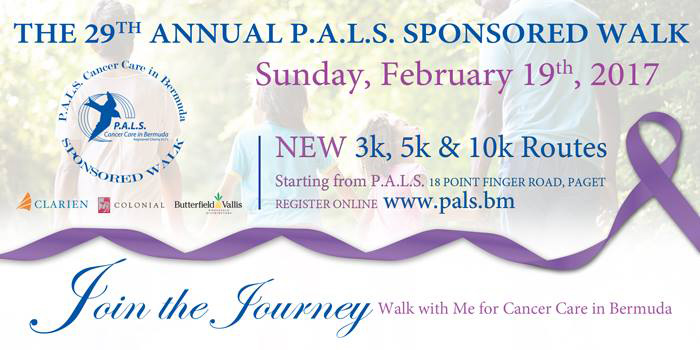 Read More About
Category: All