Bermuda's Tahzeiko Harris has signed his National Letter of Intent to attend Appalachian State University in Boone, North Carolina.
The footballer has been attending South Kent School in Connecticut, and the school's announcement said, "After a remarkable run that led the 2016 Prep Soccer team to back-to-back New England Championships and Top Drawer Soccer National Titles players continue to earn the attention of top college soccer programs.
"The winter signing period opened on Wednesday, February 1st and on February 10th, 2017, Tahzeiko Harris signed his National Letter of Intent to attend Division I Appalachian State University in Boone, North Carolina.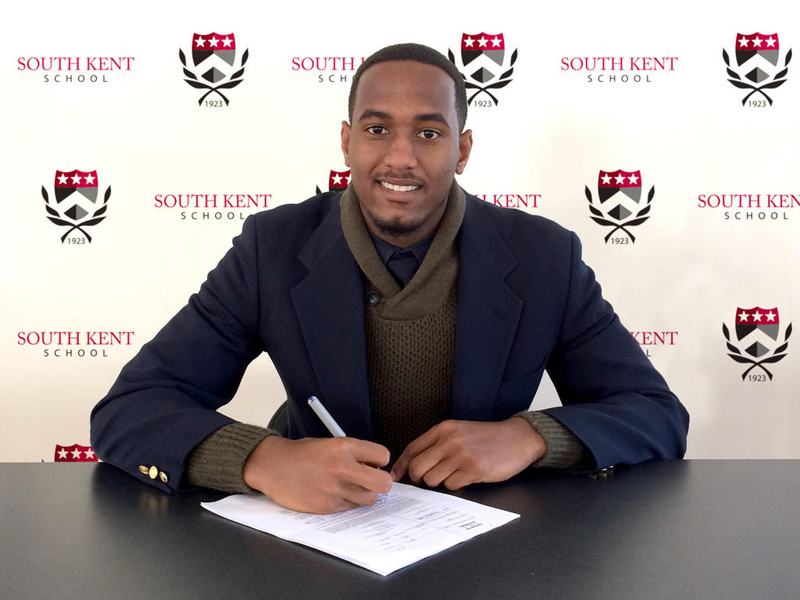 "Tahzeiko becomes the fourth player from the 2016 team to sign with a Division I college program.  Tyejae Burchall just signed with Rutgers University and Tomas Jamett, Iona College, and Djimon Johnson, Syracuse University, have already enrolled at their respective schools for this spring term.
"Tahzeiko is a four-year boy from Somerset, Bermuda.  He helped create a lot of buzz around the South Kent team, earning several individual awards throughout his career, including being named the High School All-American game this past December.
"He heads to play for an up and coming Mountaineers team whose coach, Jason O'Keefe, has also earned many accolades for his work as an assistant coach and recruiter before taking over at Appalachian State last year.
Prep Soccer Coach Owen Finberg had these things to say about Harris, "Tahzeiko has shown a great upward development during the last four years and he has only begun to scratch the surface of his potential.
"He came to South Kent as a freshman and played on our varsity team, he played on the prep team as a sophomore but was injured much of the season.  As a junior he was a driving force in a defense that had 14 shutouts and only allowed 5 goals, after that season he earned the Tyler Hoadley Most Improved Player award. This year he made another step forward at centerback and leading us to 12 shutouts."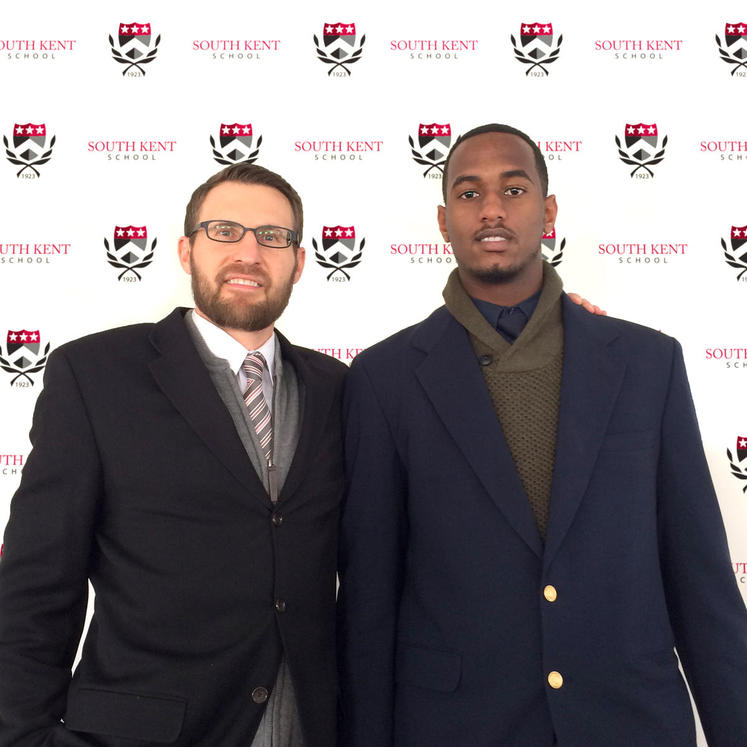 "Harris has also just been named to the Bermuda Under 20 World Cup Qualifying roster.  The Bermuda team is one step away from the Under 20 World Cup and is competing with the best 12 countries from Central and North America over the next couple weeks.
"They open up CONCACAF tournament play in San Jose, Costa Rica on February 19th versus Trinidad and Tobago.  Their second game is against El Salvador on the 22nd and then they play the hosts on the 25th.  This qualifying round is the highest level tournament that a team can qualify for outside of the World Cup.
Finberg added, "Tahzeiko has grown tremendously as a player, student, and young man.  I am extremely proud of what he has accomplished at South Kent and am confident that there are much bigger and better things ahead of him. I wish Tahzeiko the greatest of success at Appalachian State."

Read More About