Earlier this week, Premier Michael Dunkley welcomed Commanding Officer Captain Nigel Budd of the Royal Naval support ship Royal Fleet Auxiliary [RFA] Wave Knight to the Cabinet Office. The RFA Wave Knight is currently in Bermuda for a visit, having arrived on Tuesday [Feb. 14].
Premier Dunkley and Captain Nigel Budd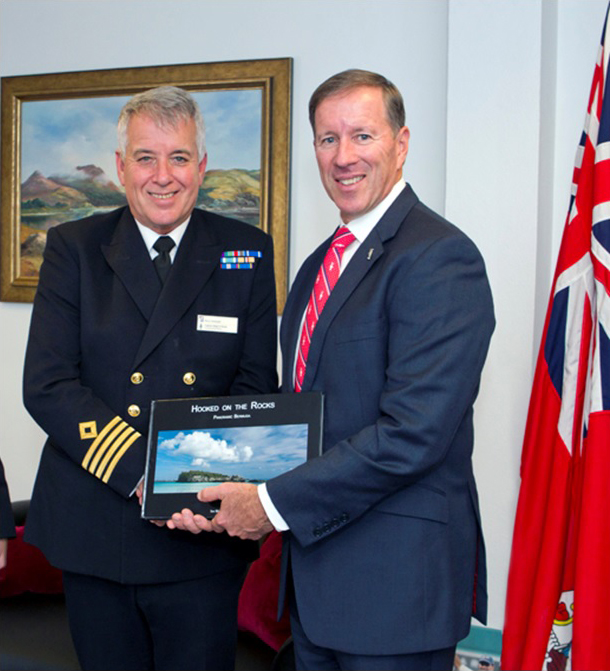 "During their cordial meeting the Premier and Captain Budd discussed Bermuda's hurricane and disaster preparedness, the Island's sound infrastructure and the Wave Knight's mission of aiding and performing regional humanitarian aid, disaster relief and counter narcotics operations. Premier Dunkley and Captain Budd also did a courtesy gift exchange during their meeting," a government spokesperson said.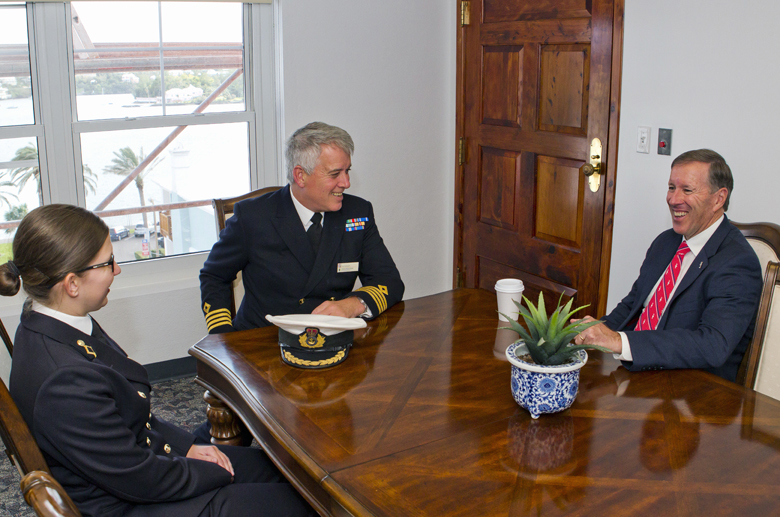 Captain Budd was accompanied by Sophie Williams [pictured], a Cadet who is currently serving on the RFA Wave Knight.
The RFA Wave Knight is on deployment to the region as part of its Atlantic Patrol Tasking duties, a year round commitment to the UK's Overseas Territories including Bermuda.
Read More About