[Updated] The Royal Naval ship RFA Mounts Bay has arrived in Bermuda and can be seen docked in Hamilton Harbour.
Last week the Royal Bermuda Regiment said, "The UK soldiers will work with the RBR to share expertise and experience in humanitarian and disaster relief [HADR] before they join the Royal Fleet Auxiliary ship Mounts Bay when it docks in Bermuda next week.
"RFA Mounts Bay, a near-600ft logistics vessel, is scheduled to start a six-month deployment in the Caribbean region to provide rapid assistance in the event of hurricane strikes on UK Overseas Territories."
Update: Governor John Rankin said, "I am delighted that Mounts Bay is visiting Bermuda. The ship is a key part of the UK's commitment to providing disaster relief to Bermuda and the Caribbean Overseas Territories in time of need. Mounts Bay is hugely well-equipped and her crew have the skills to make a real difference in assisting local emergency services in time of crisis."
"Whilst Mounts Bay's primary task is to provide enhanced security and reassurance to the UK Overseas Territories and its citizens, she will also be involved in counter-narcotic operations in the Caribbean later in the year, working with partners in the region. She is, and will continue to be, on very short notice to react to any emerging crises.
"Her slightly unusual cargo including tractors, diggers, trucks, quad bikes, command and all-terrain vehicles helps to make her the perfect disaster relief platform in time of need."
A spokesperson noted that while in Bermuda, Mounts Bay "will be briefed on the emergency planning arrangements for the island and the key points requiring security support and assistance in time of need. Mounts Bay will liaise with the Royal Bermuda Regiment and other agencies. 20 soldiers from the British Army 24 Commando Royal Engineer Regiment will join the ship while she is here along with Captain Gordon Emmerson of the Royal Bermuda Regiment."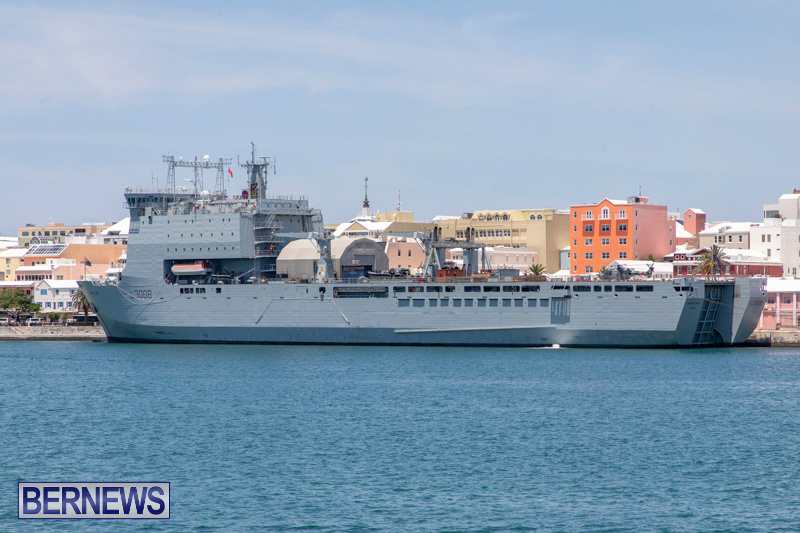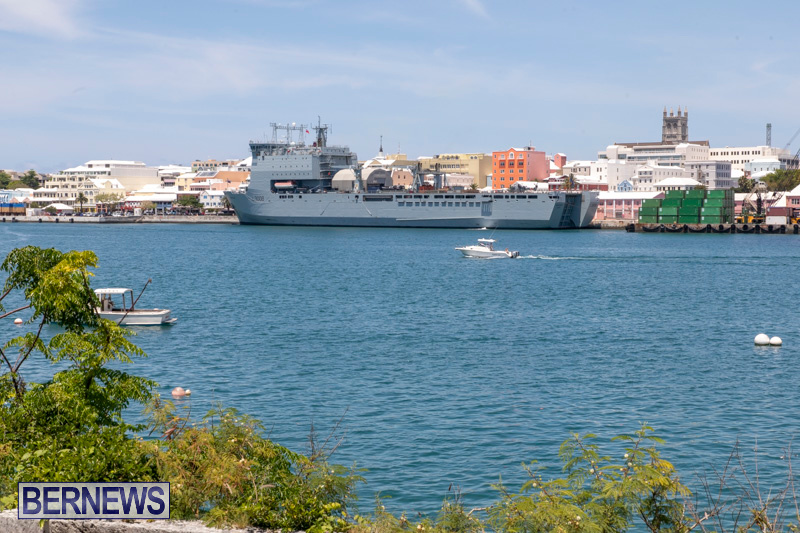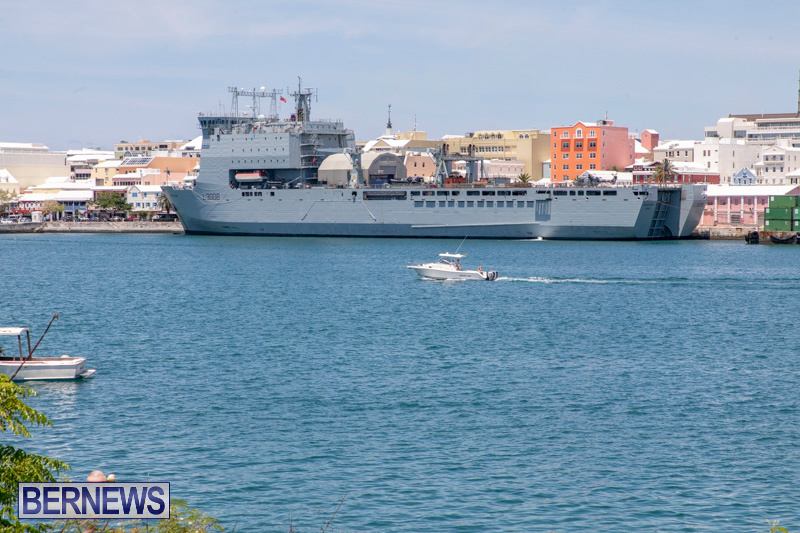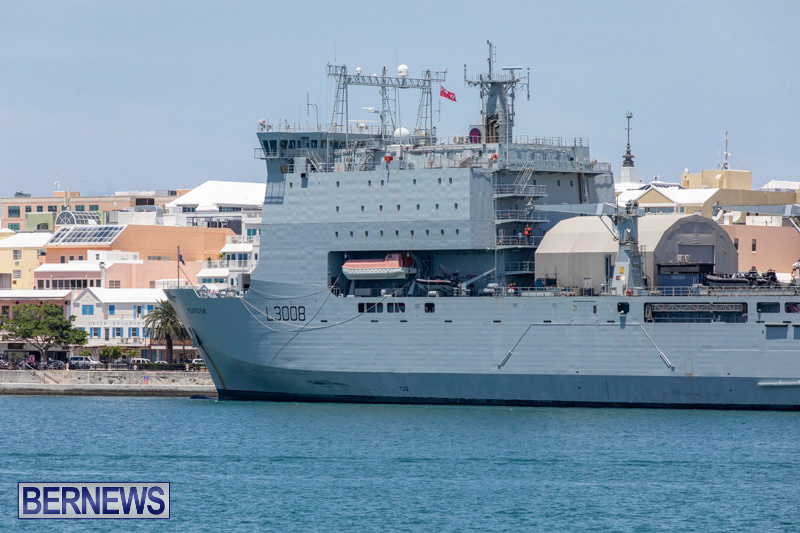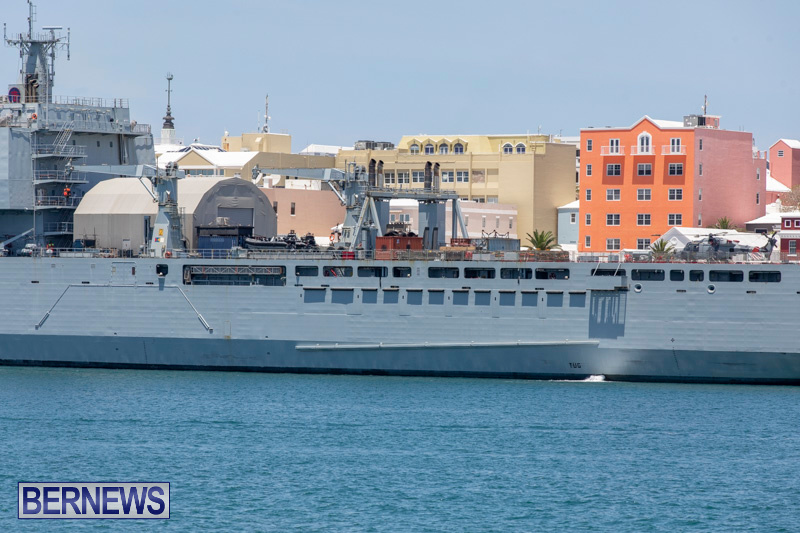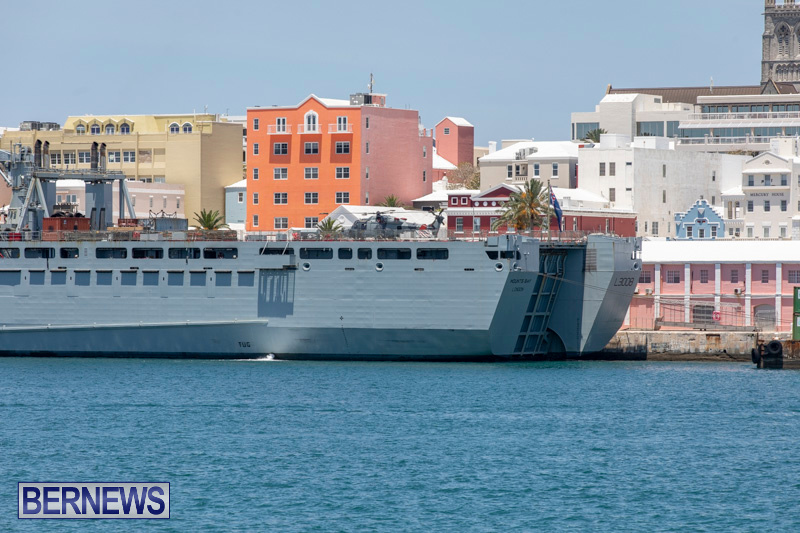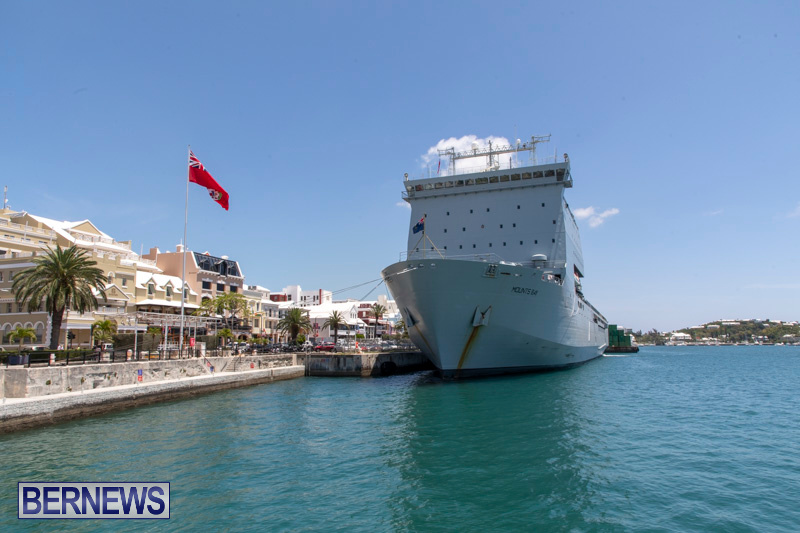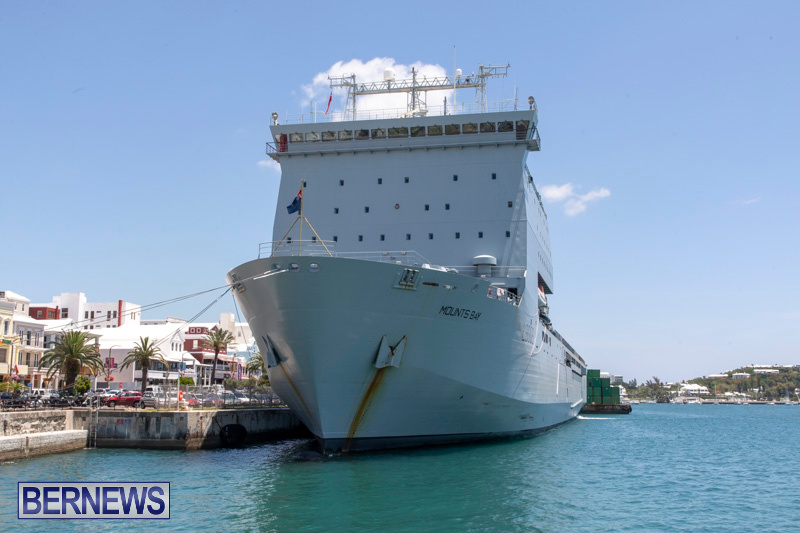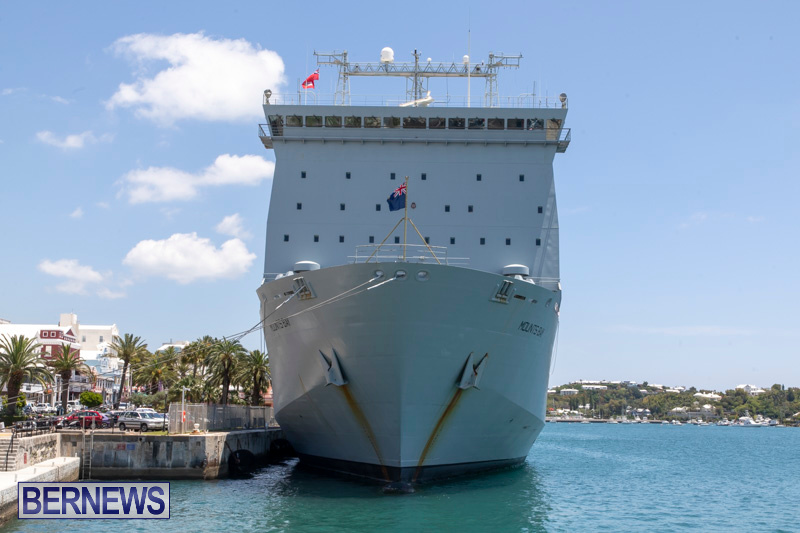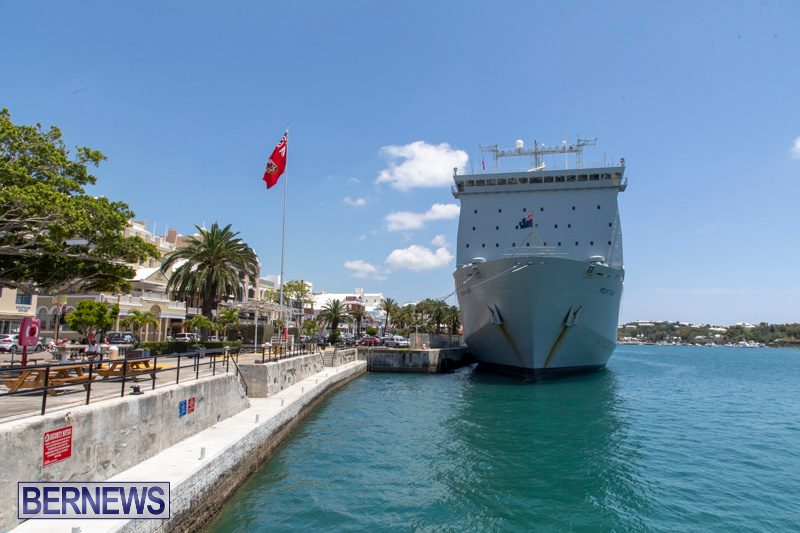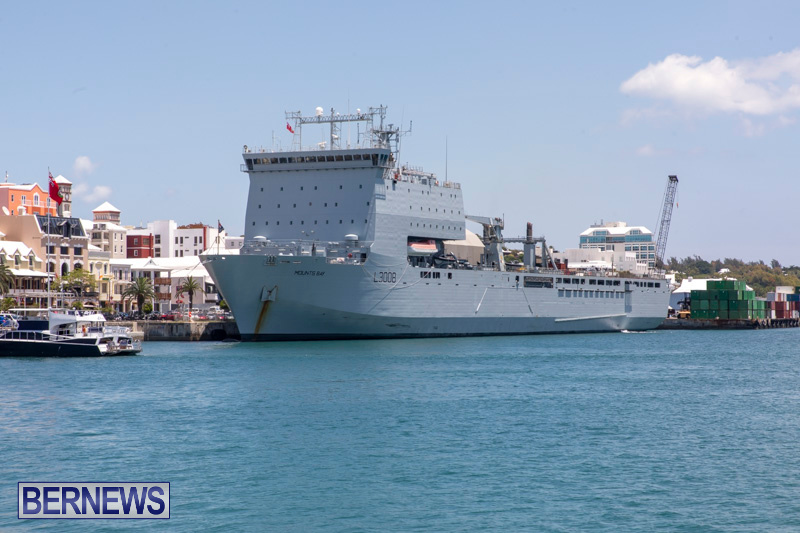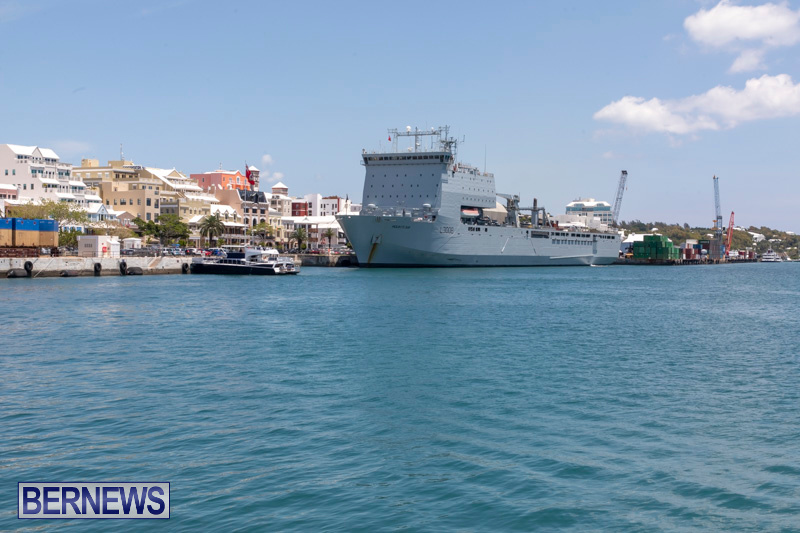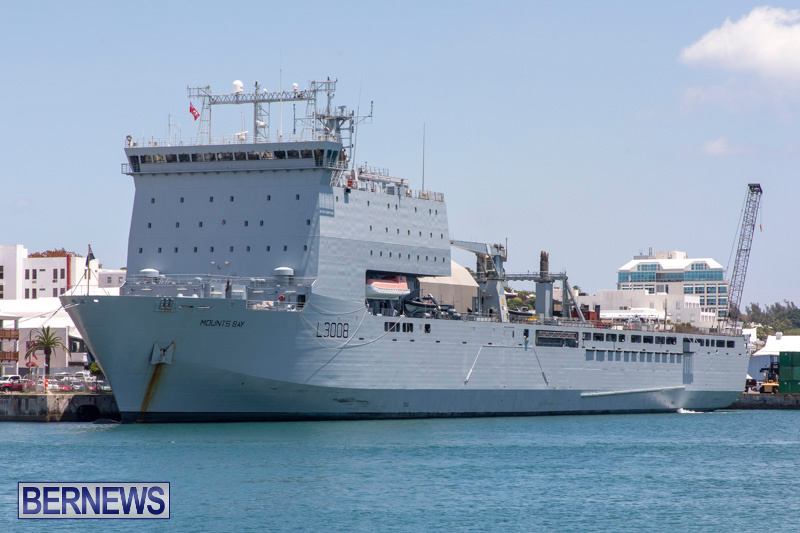 Read More About