Bermudian artist Gladwin Daniels and Gombey doll-maker Teresa Warner have released the Gombey Coloring Book and Cutout Doll, a book highlighting a unique aspect of Bermudian culture aimed at children.
Ms. Warner said, "I choose to work with the Gombeys because it's my family's tradition.
"My grandmother Mrs. Janice Warner has been dressing Gombeys and making Gombey dolls for over 60 years, now I'm carrying the tradition on from her."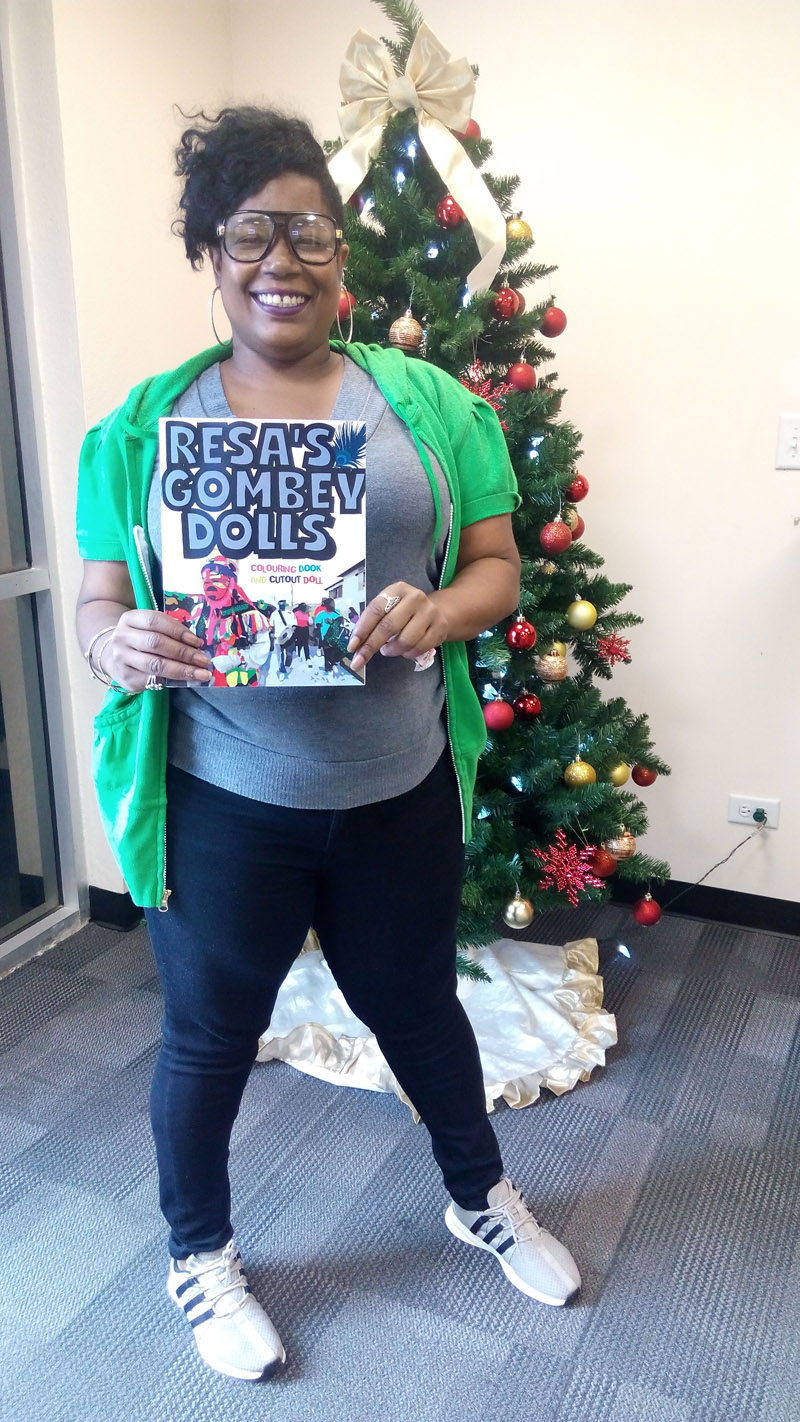 "It's vital that the younger generations know the history behind the Gombeys; it's not just about putting on a costume beating drums and parading in the street.
"I have another colouring book coming out explaining the history, what certain items on the costumes represent, names of dances they do, and so on.
"I have a whole line of Gombey merchandise coming out within the early part of this year for children and adults."

Read More About
Category: All, Entertainment