Kumar Grant, Stuart Wilson II, Staphen Dill, Rahiem Steede​, Warren Bean, Akeem Ible, Giniko Butterfield, Teko Bean, Davon Gibbs and Jahkote Webb were all recognized last night as the Bermuda Telephone Company [BTC] awarded the apprentices with internationally accredited City & Guilds certificates.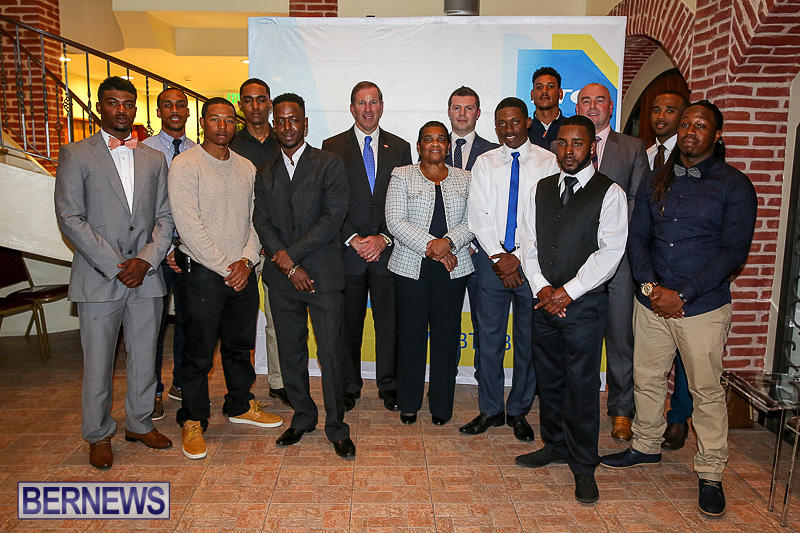 At an event attended by Premier Michael Dunkley and Minister of Home Affairs Patricia Gordon Pamplin, certificates were presented to the apprentices by CEO Robin Seale for successfully completing the first round of practical and written exams of their Copper and Fibre Apprenticeship program.
As part of the program the ten apprentices worked directly with BTC mentors and engineers to acquire real world experience in the field and classroom training to groom them as the next generation of Fibre and Copper technicians.
"The Apprenticeship Program was created a year ago to provide educational and professional opportunities for young Bermudians who are interested in a career in telecommunications," explained Andy Hudson, Chief Operating Officer.
"The program has been graciously supported by the Ministry of Home Affairs and I would like to thank Minister Pamplin for making this program possible."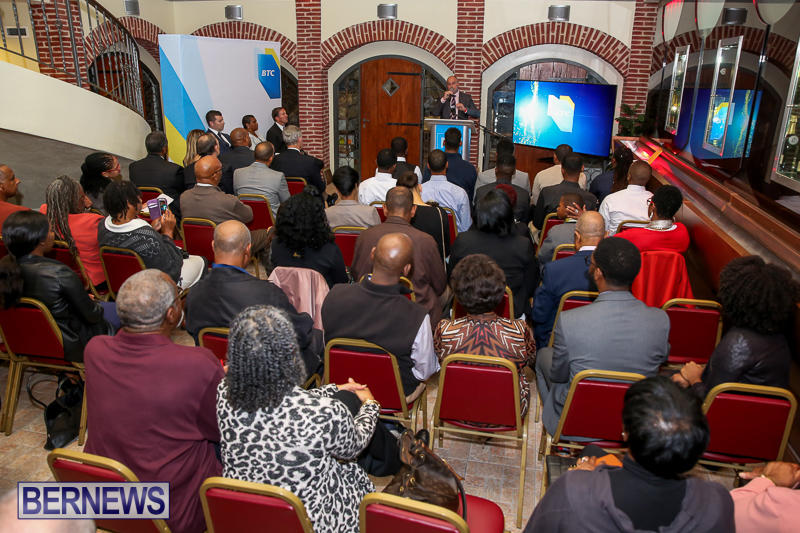 Mr Hudson added, "These ten young men are a testament to the company and the communities across the island that they serve each day. It was an intense year for them with so much information and training but they all responded magnificently and their results are proof of this."
One of the apprentices Kumar Grant said, "I've always had an interest in the area of telecoms and wanted to have a greater understanding how it all worked.
"Mr. Kent Henry, our program leader, has been a huge help and provided us all with so much guidance. I am happy that our whole group did well and we will all be moving forward to our second year."
28 minute live video replay of the event
Premier Dunkley added, "For the apprentices the program builds the skills and knowledge needed for a long term career, not just a job. A career where they will be constantly learning as the telecoms industry is not one to stand still. BTC provides an environment for them to grow in and all the resources they need to succeed."
"As Bermuda prepares to welcome Fibre to the Home, these apprentices will take part in the transformation of the island's network and become some of tomorrow's experts. It ensures a locally trained and skilled workforce that Bermudians can rely on and be proud of."
The ten apprentices have all begun the second year of the Apprenticeship program.
Read More About
Category: All, Business, News, technology, Videos