Bermuda held its leg of the 2017 CEA Dressage Challenge last Sunday, February 26th, having had to cancel the slated Saturday show due to torrential rain.
Bermuda is the first county to compete this year, with other countries still to compete: Cayman Islands, Trinidad & Tobago and Barbados. Judge Sarah Geikie from the U.S. will travel to each country. Bermuda's scores will be pitted against the rest of the competing countries; the competition will end with the last participating country, in June.
Bermuda Results:
Highest overall score and children's high scoring pair: Christian Truran riding Roseland
Highest adult score: Angela Halloran-Smith riding Finnominal AV.
Best presented horse/pony: Robin Stempel and Happy Feet
The teams [one children's team and one adult team] consist of the top 3 children's scores and top three adult scores; scores are weighted according to the riding level.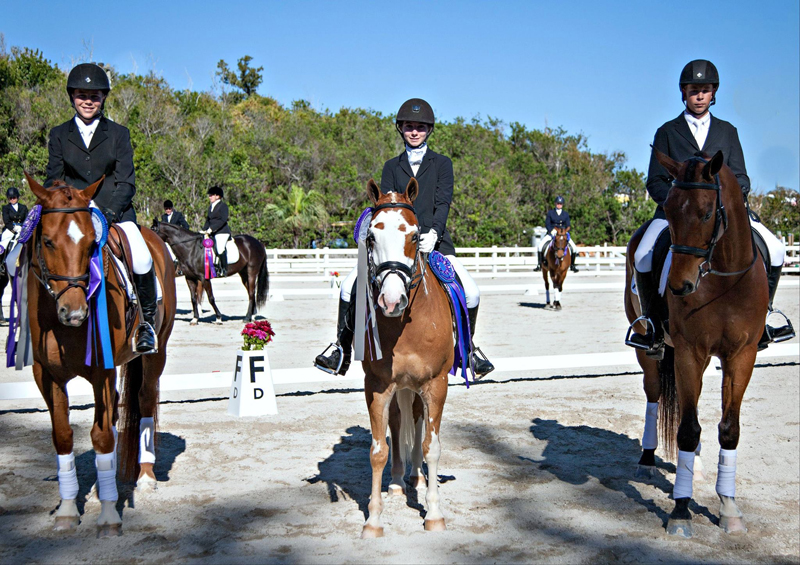 Children's Team:
Casey Truran – De Le Vega – First Level – 66.824
Robin Stempel – Happy Feet – First Level – 69.765
Christian Truran – Roseland – Training Level – 69.773
Total Score 206.362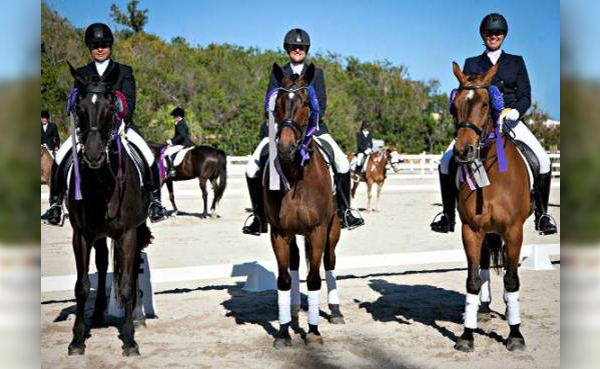 Adult team:
Angela Halloran-Smith – Finnominal AV – Third Level – 69.379
Suzette Sailsman – Wiriana – Prix St Georges – 65.368
Dawn Fox – Landtango – Prix St Georges – 66.289
Total Score 201.036

Read More About