As part of their preparation for the upcoming America's Cup, Customs Officers underwent training which was facilitated by French Customs Officials from St. Martin and Martinique, the Ministry of National Security said.
The Ministry said that Mr. Jacky Trinel [from St. Martin] and Mr. Sylvian Testud [from Martinique] are both "experts in the area of Vessel Rummaging, which include pleasure craft, sailing yachts and other marine vessels."
Minister Baron with Jacky Trinel, Sylvian Testud, Collector of Customs Lucinda Pearman and the Customs Officers who received certificates following training this week.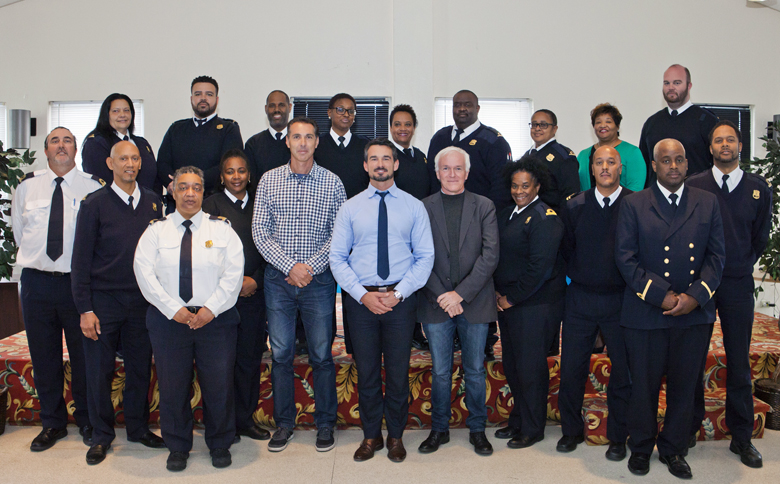 Participants comprised of Customs Officers with various years of service and experience from all operational areas.
The training, which took place in Dockyard, consisted of both theory and practical, and saw the Officers perform live simulated rummage exercises on board the Bermudian, the Spirit of Bermuda and other private vessels.
The culmination of the training resulted in a certification presentation which took place at the Bermuda Fire & Rescue Service this afternoon [March 23].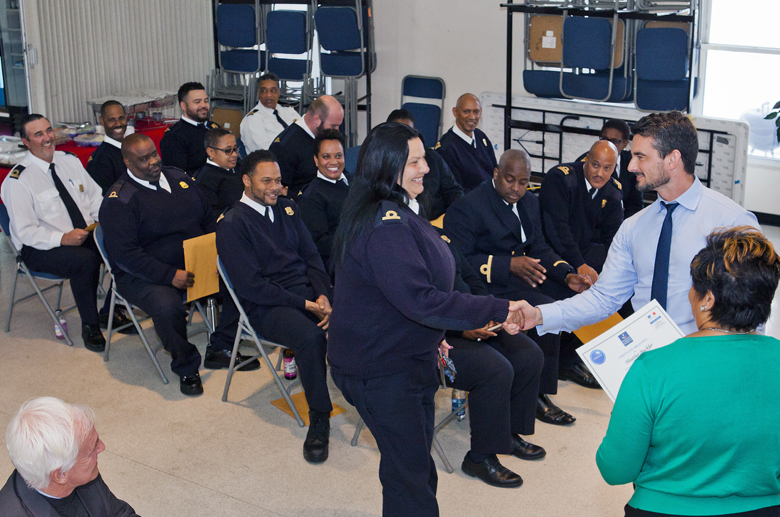 Minister of National Security Jeff Baron, who attended today's presentation, said, "As I shared during this week's Senate Budget Debate, our Customs Department provides an important service for Bermuda.
"They are responsible for enforcing customs laws; controlling the international movement of goods and people; preventing the smuggling of drugs and other illegal commodities; assessing and collecting customs duty and fees on imported goods; and assisting the public regarding customs laws and regulations. On an annual basis members of the Department engage in critical training exercises to ensure their skills, methods and techniques are current."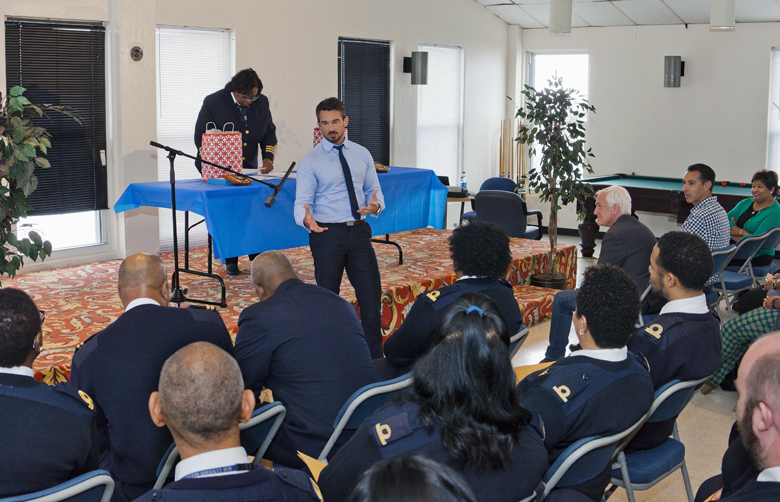 The Minister continued, "Bermuda is roughly two months away from hosting the America's Cup. This will be an incredible occasion for our Island. As part of their overall preparation for the event, this past week our Customs Officers received four days of intense instruction, which included live simulated search and seizure training.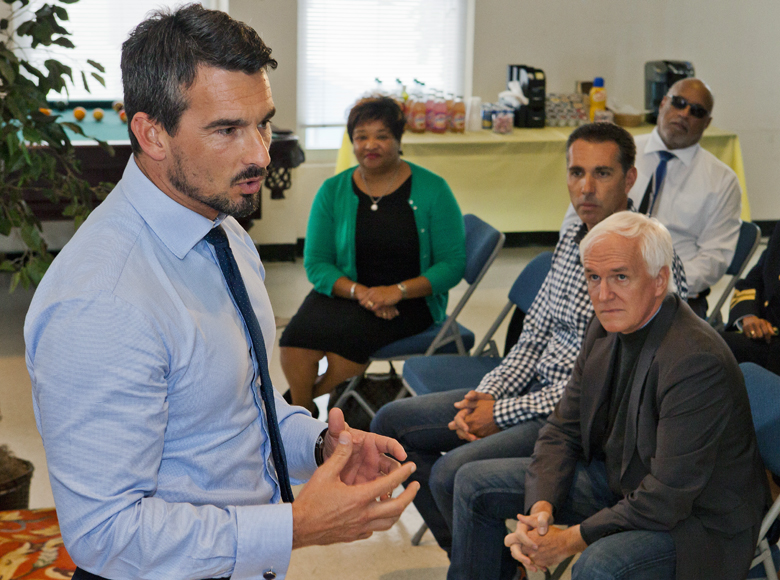 "It was an invaluable opportunity for our Officers as it provides them with the relevant skills and preparation that will be required for influx of arrivals we will experience for the America's Cup.
"I want to thank Mr. Trinel and Mr. Testud for coming to Bermuda and assisting us with our training and development requirements. And I want to commend the Collector of Customs Lucinda Pearman, Principal Customs Officer and Training Manager, Sharmette D. Pond and today's recipients for a job well done."

Read More About