During the halftime break of the Bermuda Select vs New York Cosmos exhibition match at the National Sports Center, Oneko Lowe was announced as the player the New York Cosmos selected to join their B team.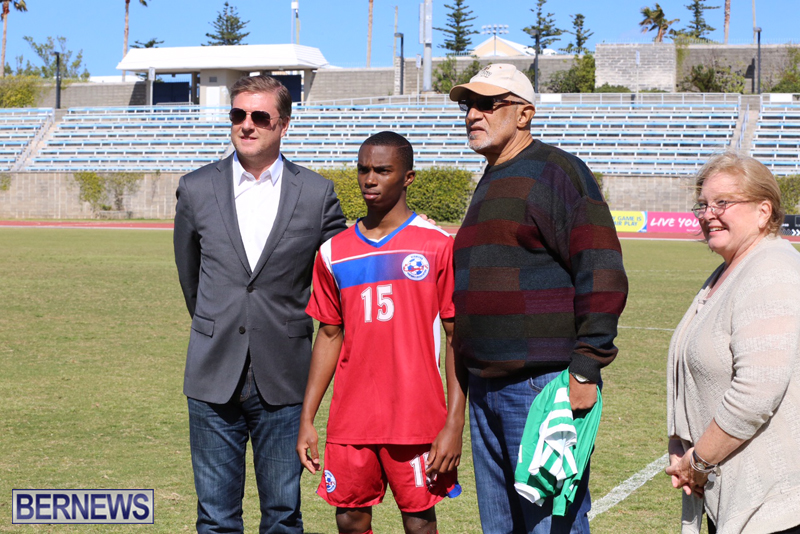 The New York Cosmos — who are in Bermuda for pre-season training — hosted a combine in Bermuda, where they selected Mr Lowe, and offered him a contract to play with their B-team in New York.
Mr Lowe was a member of Bermuda's team for the recent CONCACAF U20 Championships in Costa Rica, where he scored in the match versus the host nation.

Read More About