After crashing over an embankment on February 17, the truck remains stuck there over one month later, partially submerged in the water in the Abbot's Crescent, Hamilton parish area.
The vehicle is now secured to the shoreline with straps, portions of the truck's components appear to be dismantled, and the vehicle appears to be more submerged in the water than it was last month.
The truck crashed quite a distance over the embankment, with the police previously confirming that 41-year-old man was attempting to start the truck when it rolled down a driveway and crashed over.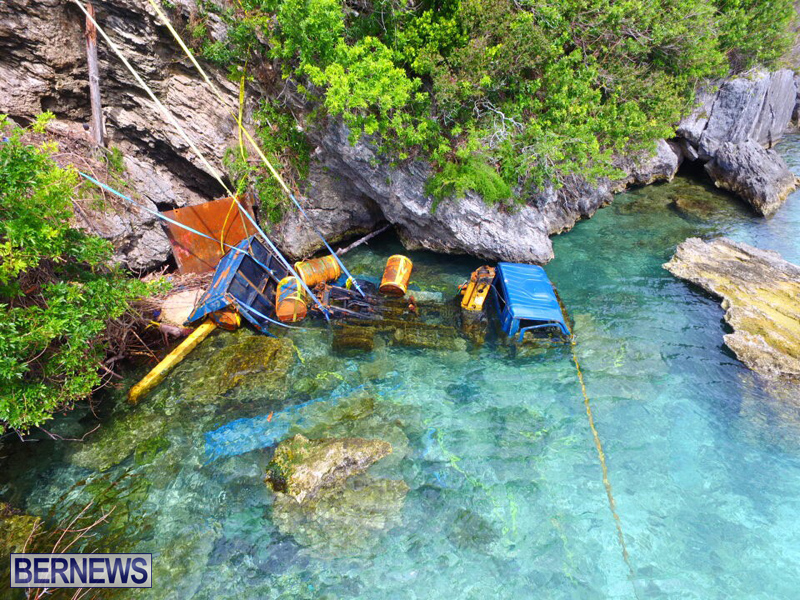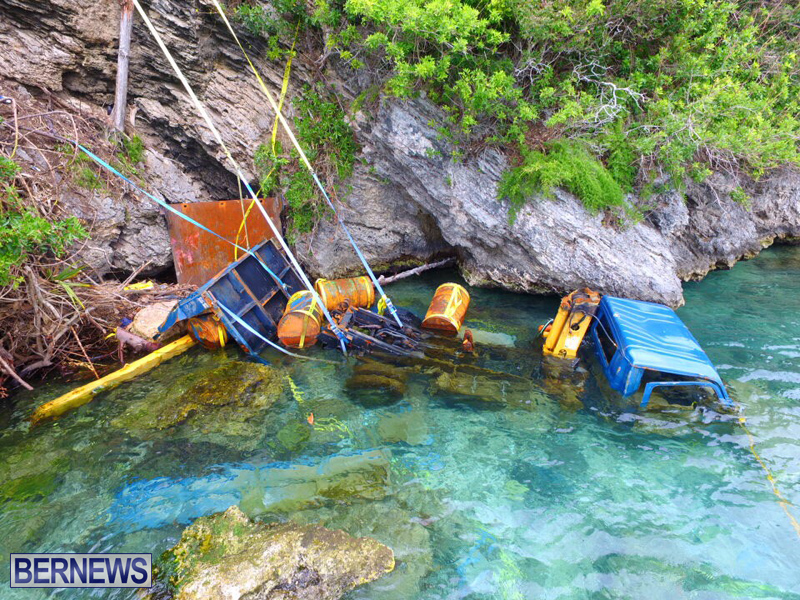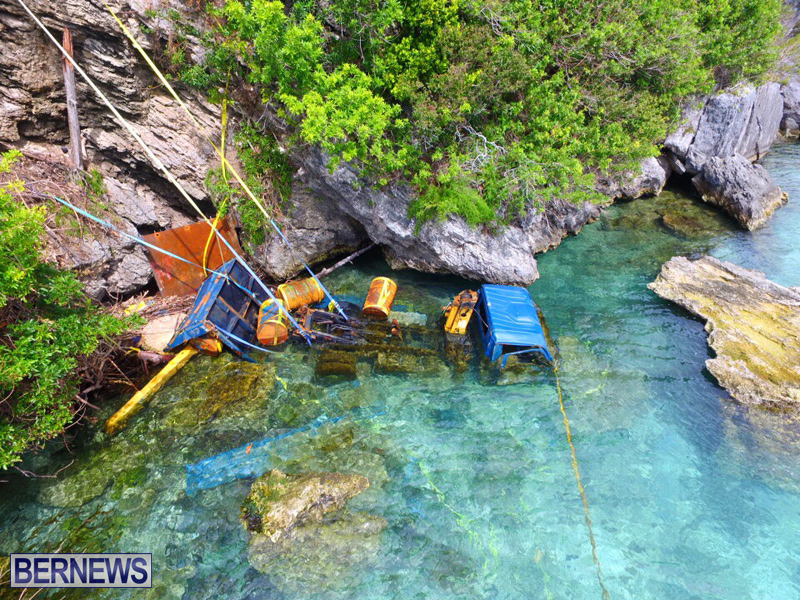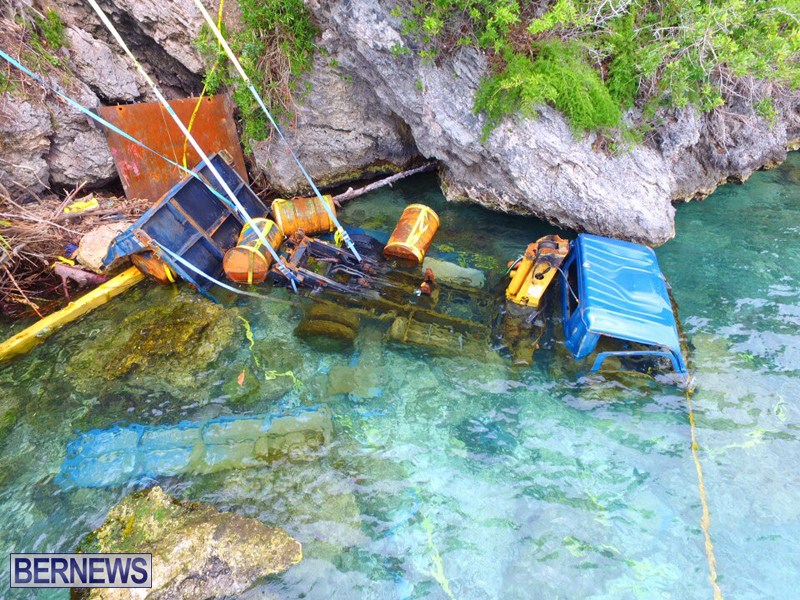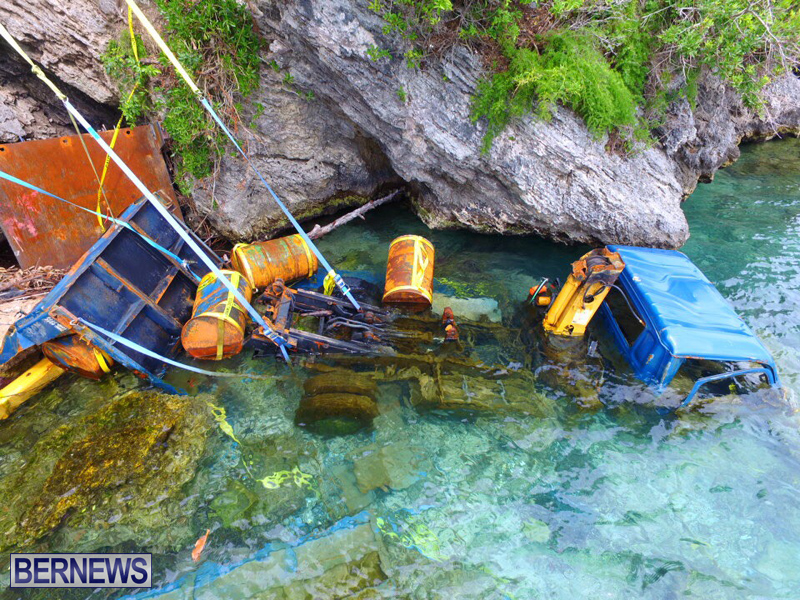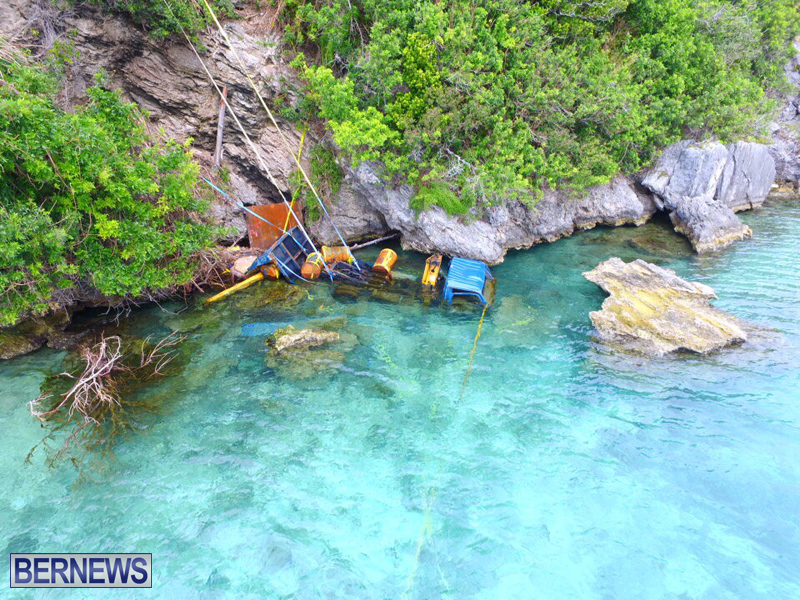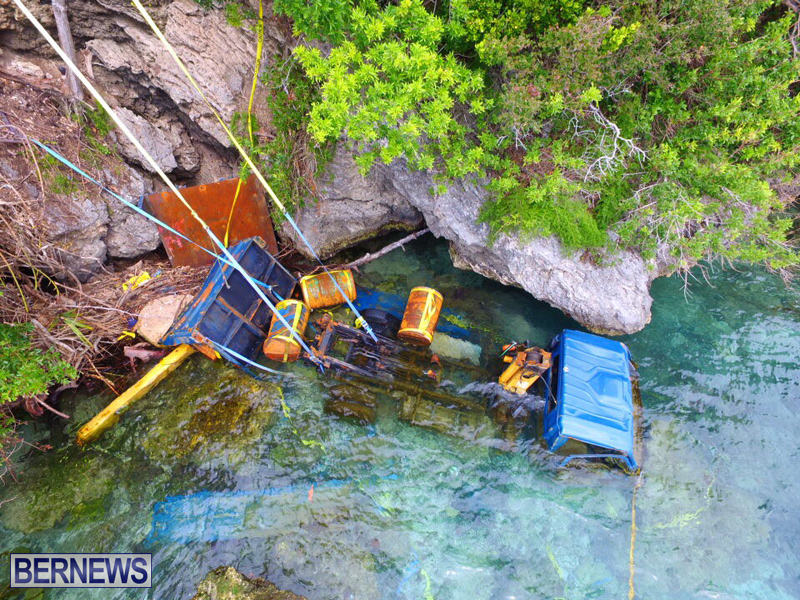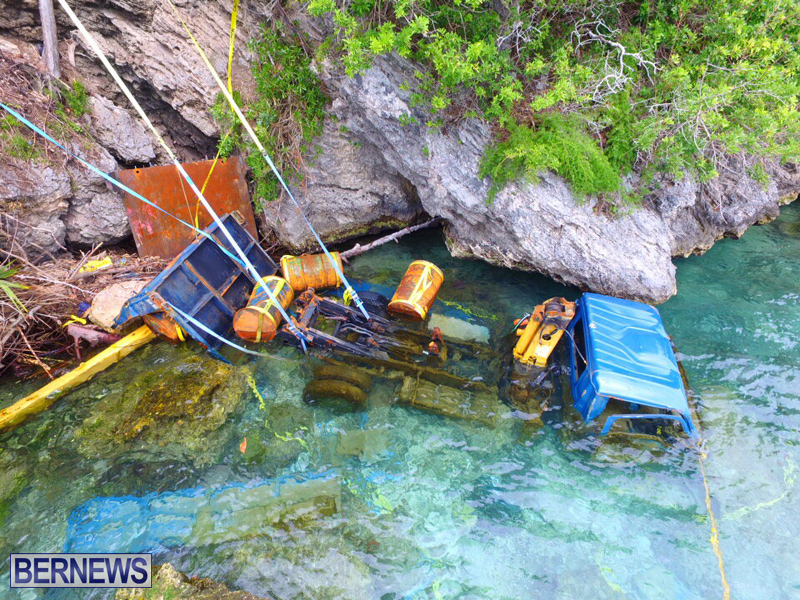 Read More About
Category: Accidents and fires, All, News