The Certus Group has launched a unique subscription based online accounting and business management system based on the Microsoft Great Plains Platform called Cloudsuite Pro, with the company saying it is the first such system in Bermuda and the Caribbean.
"Subscription [or software as a service] systems such as Cloudsuite Pro have distinct advantages, the main one being that organizations now have not only choice but also sharply lowered costs to gain the power and scalability of the kind of Business Management systems previously available only to larger organizations with commensurate budgets," the company said.
"For the last year Microsoft and Certus have worked closely together to build an online subscription based version of Dynamics GP with a focus on the Bermuda, Cayman and Caribbean market, specifically to run on the Microsoft Cloud.
"Microsoft and Certus recognized that there are nuances and specific "must haves" which are unique to offshore markets and CloudSuite Pro is designed to meet these demands. This was the genesis of Cloudsuite Pro, hosted [and with Service Level guarantees] by Microsoft in Canada and delivered by Certus.
"CloudSuitePro provides accounting, HR/Payroll, Distribution, Manufacturing and Business Intelligence all in one system for a monthly per user fee which includes ongoing upgrades. Until now such systems could cost as much as $50,000 or more., Now, for a few hundred dollars per month, any size organization can gain the same productivity and insight that previously only larger organizations could afford."
"Start ups don't have to think twice before they choose this option, other companies seem to switch over when time comes to upgrade their internal systems," said Rick Siddiqi
"The feedback we get is that – it's not just the cost savings. We really don't want to have the hassle and worry of IT infrastructure any more, we'll take online anytime," John Moore saod.
"Certus and CloudsuitePro are the first company and Microsoft partner to offer this service in Bermuda and the Caribbean and as such are getting significant interest," the company explained
"To better understand the benefit of Great Plains imagine having all key information about your business [sales, accounts receivable, payables, HR, inventory, profit etc.] in front of you in real time, whenever you want it, without your people having to gather and put the information together once a month."
See Certusgrp.com for information on their traditional Great Plains offerings and CloudSuitePro.com for all of their Cloud offerings.
Below are just a small sample of the sort of customizable dashboards Certus can provide: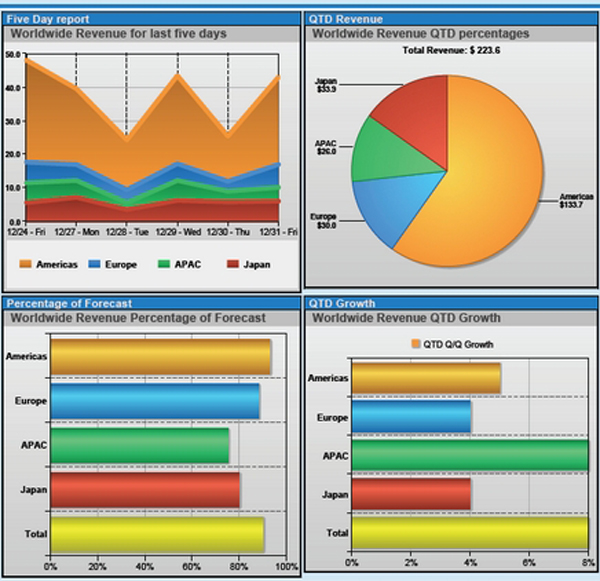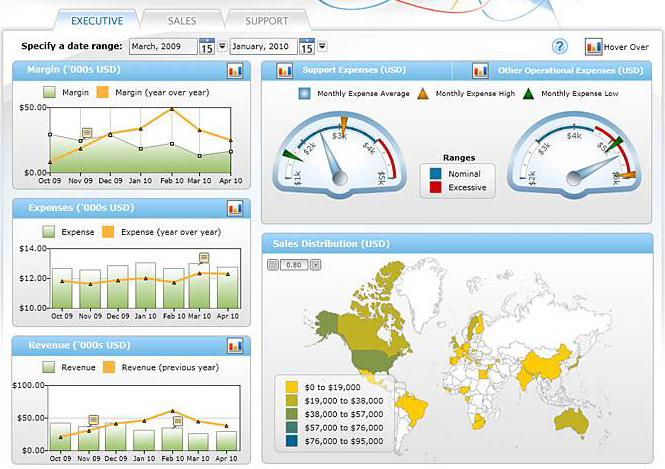 Read More About
Category: All, Business, technology