BELCO announced the Grand Prize Winner of their 2017 BELCO Bird Kite Safety Poster Competition as Nailah Chimbi, a year two student at Northlands Primary.
Nailah and her class were invited to BELCO Headquarters, where BELCO Bird presented her with a $500 donation that will be used to benefit her class. Nailah also received a hand-crafted Bermuda kite made by BELCO Electrical Fitter, Corrie Dillas.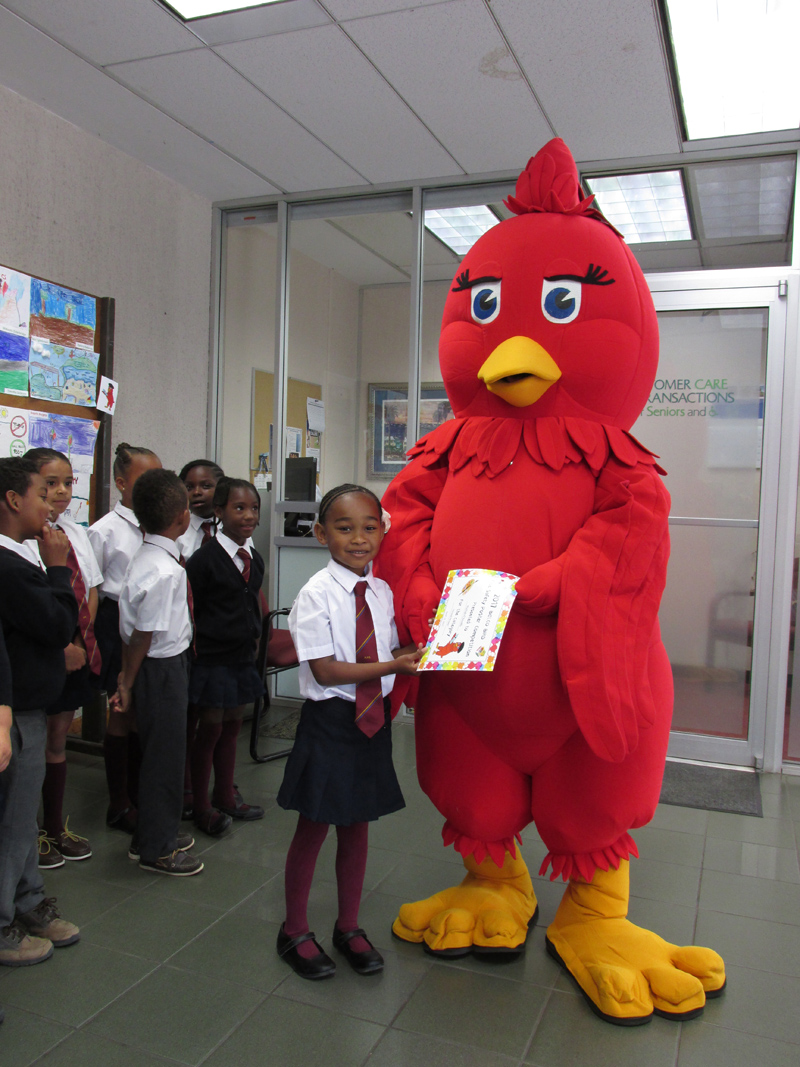 Nailah's artwork was chosen as the Best Kite Safety Message Overall out of 226 posters sent in by other local primary one and primary two students. Entries were judged according to their year level in the following categories: "Best Safety Message" and "Most Beautiful".
The art competition is just one part of BELCO's 29-year-old annual Kite Safety Campaign to promote safe kite making and flying. In February and March, the BELCO Kiteman, Chris Alves and Torika Cholmondeley of BELCO's Safety Department and Deana Bailey of External Relations and Corporate Communications visited more than 1,300 primary one and primary two students to give the BELCO Bird Kite Safety Presentation and Electrical Safety Demonstration.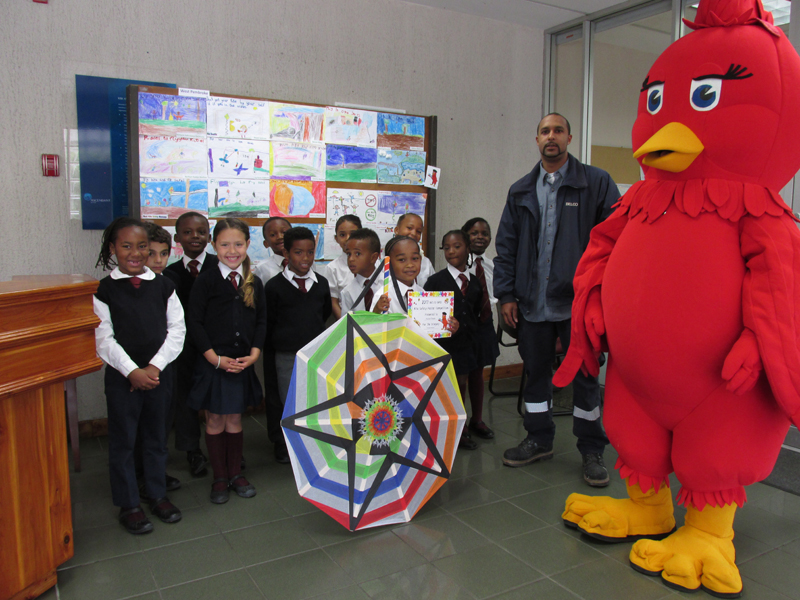 BELCO's Kite Safety Campaign ends on Good Friday, when the BELCO Bird will visit safe kite flying locations around the Island. You can visit Belco.bm and BELCO's Facebook page to find out where BELCO Bird will be on Good Friday.
Most Beautiful and Best Safety Message posters were also selected from each school and grade. All individual winners receive a certificate for their efforts. Certificates can be collected at BELCO's Head Office on Serpentine Road.
All posters will be displayed in BELCO's lobby through April 28, and BELCO said that winners and the general public are encouraged to stop by and view them anytime from 9a.m. – 5p.m.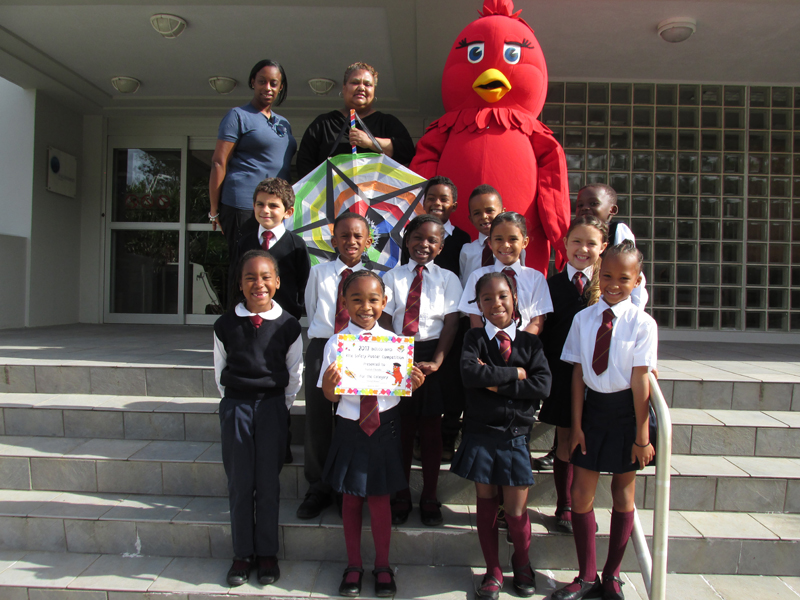 Following are the list of all individual Poster Competition winners:
Bermuda High School:
Year 2 – Alyssa Cunha [Most Beautiful]
Harrington Sound Primary:
Year 2 – Dante James-Rawlins [Most Beautiful]]
Heron Bay Primary:
Year 1 – Osheah Douglas [Most Beautiful] Year 1 – Lynden Bean [Best Safety Message]
Francis Patton Primary:
Year 2 – Jace Cross [Most Beautiful]
Mount Saint Agnes Academy:
Grade 1 – Jocelyn Teuling [Most Beautiful] Grade 1– Brandon Cunha [Best Safety Message]
Northlands Primary:
Year 1 – K'lyn White [Most Beautiful]
Year 2 – Hailey Oduovi [Best Safety Message]
Port Royal Primary
Year 2 – T'aunah Smith [Most Beautiful]
Purvis Primary:
Year 2 – Anyssa Coley [Most Beautiful] Year 2 – Alexis Sousa [Best Safety Message]
Saltus Cavendish:
Year 2 – Isobel Williams [Most Beautiful] Year 2 – Chase McCrimmon [Best Safety Message]
Somerset Primary
Year 1 – Cruz Harvey [Most Beautiful]
Year 2 – Seri Fisher [Best Safety Message]
Warwick Academy:
Year 2 – Mila Medeiros [Best Safety Message]
West End Primary
Year 1– Rhe'O Simmons [Most Beautiful] Year 1 – Russon Bailey [Best Safety Message]
Year 2– Aerial Williams [Most Beautiful] Year 2 – Keina Parris [Best Safety Message]
West Pembroke Primary:
Year 1 – Kaiya Lightbourn [Best Safety Message]
Year 2– Imani Jackson [Most Beautiful] Year 2 – T'Mia Williams [Best Safety Message]

Read More About