The Bermuda Insurance Institute [BII] announced the winners of the 2016 Insurance Industry Awards, which recognize companies and individuals whose contributions to the [re]insurance industry, and/or the local community are highly commendable.
The winners will be honoured on May 18, 2017 at the annual awards ceremony which will be held at the Hamilton Princess hotel, with Governor John Rankin set to deliver the key note address.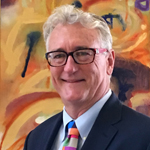 BII said, "Rees Fletcher, will receive the Lifetime Achievement Award, which recognizes an individual who distinguishes him/herself in the industry over the course of their career. Award recipients have also influenced and developed organizations, products, talent and/or industry networks to build the future success of the Bermuda market.
"Mr. Fletcher started his insurance career with Bermuda Fire and Marine in 1983 after having attended Warwick Academy, Bermuda College and Mount Allison University. He joined ACE Bermuda as an underwriter in 1989, becoming one of its longest-serving employees. He became the first Bermudian to be appointed President of ACE Bermuda in 2004, with responsibility for the company's commercial P&C insurance business, and was appointed Chairman in April 2015.
"During his time at ACE, now known as Chubb, Mr. Fletcher was an executive champion for the training and development of Bermudians, initiating programmes such as ACE Select and the Summer Internship Programme [SIP] – a partnership between ACE, Deloitte and Bank of Bermuda. The goal of these internships being to attract Bermuda's best students, expose them to different facets of the international business sector, and inspire them to pursue a career in the industry on graduation. He also served as a mentor to students and young professionals interested in progressing in the insurance business.
"Under Mr. Fletcher's leadership, ACE was the first international insurance company in Bermuda to achieve the Investor in People [IIP] Standard. This achievement not only reflected the steps that he took over the years to develop employees, but also indicated his commitment to continue to provide employees with real career opportunities.
"Aside from his impact in the insurance industry, Mr. Fletcher has played a significant role in Bermuda's charitable sector, as director of Pathways [formerly Caron Bermuda] and as an active board member of numerous non-profit organizations, including the Bermuda Sloop Foundation, Bermuda Hospitals Charitable Trust, National Museum of Bermuda, Outward Bound, the Duperreault Fellowship Committee, Bermuda First and Bermuda Business Development Agency and as a member of the Board of Trustees of the ACE Foundation – Bermuda.
"He is also a past president of the Bermuda Insurance Institute [BII], and has served on the boards of the Bermuda Foundation for Insurance Studies [BFIS] and Association of Bermuda Insurers and Reinsurers [ABIR] and as a member of the Government's Statutory Insurance Advisory Committee [IAC].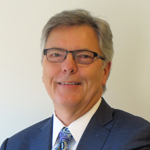 "Brad Kading will be given the Industry Leader of the Year Award which recognizes an individual who has made a significant contribution to the insurance industry in Bermuda during 2016. This award also recognizes outstanding leadership, unique thought leadership, and/or outstanding ability that influenced the market in a positive way beyond the results of their organization. Mr. Kading is President and Executive Director of the Association of Bermuda Insurers and Reinsurers.
"Brad has been a major contributor to the Bermuda reinsurance market's success since assuming leadership of ABIR in 2005," said Kevin O'Donnell, President and CEO of Renaissance Holdings Ltd. and current Chair of ABIR.
"Over this time, Brad has helped us navigate through political and regulatory challenges worldwide, achieve Solvency II full equivalency, and build Bermuda's brand as a world-class jurisdiction that meets or exceeds the highest standards of oversight, cooperation and transparency. As a smaller trade group that "punches above its weight" – as with many of its member companies – much of ABIR's successes have been pursued through partnerships and coalitions.
"Brad's hallmark integrity, deft touch, candor and collaborative nature have made him ideal to participate in and lead these efforts. All ABIR members owe Brad a debt of gratitude for his many achievements. Moreover, as reinsurance and related activities help to drive Bermuda's economic prosperity, it is fitting for Brad's commitment and contribution to the Island generally to be recognized by one of its leading institutions. My fellow directors and ABIR members congratulate Brad for this well-deserved recognition."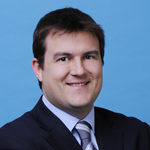 "Jamie Botelho will receive the Young Industry Leader of the Year Award. This award recognizes an individual under the age of 35, who over the previous year has made a significant contribution to his/her organization by promoting professionalism, ethics and the development of talent and technical expertise. Award winners are also focused on achievement throughout the wider community in Bermuda.
"Mr. Botelho is a qualified Bermudian actuary, having received his Fellowship in the Casualty Actuarial Society [FCAS] in 2011. A graduate of the University of Western Ontario, he holds a Bachelor of Science degree in Actuarial Science and Statistics.
"Jamie joined Validus Re in 2008 as Assistant Vice President, Pricing Actuary and was promoted to Vice President in 2011, then to Senior Vice President, Head of Pricing in 2015. Prior to joining Validus, he was an Actuarial Analyst at XL Re from 2004 through 2008.
"Mr. Botelho is currently responsible for overseeing the actuarial pricing function for all of Validus Re's global offices and lines of business. Over his career at Validus, he has developed several models and provided analytical support to enable the Company's growth into new lines of business, including agriculture, mortgage, terrorism, and political risk reinsurance.
"In 2016, Jamie was invited to participate in the Validus Global Talent Program, aimed at developing leadership skills in employees across the Validus Group and strengthening succession plans for executive positions.
"Mr. Botelho is active in the Bermuda community through his involvement with the Bermuda Foundation for Insurance Studies [BFIS]. A former scholarship recipient, he remained a part of the organization after completing his studies and served as Chairman of the BFIS Mentor Network Committee, charged with providing students with industry networking opportunities and one-to-one mentoring for career guidance. Currently, he serves on the BFIS Scholarship Committee and in 2015 became one of the first BFIS scholars named to the Board of Trustees."
Mr. Botelho said, "I am honored to receive the Young Industry Leader of the Year Award from the BII. My career as an actuary has given me many challenging and rewarding opportunities. I am proud to represent the Validus Group, a company that strives to achieve superior analytical capabilities in all areas in which it operates, that has enabled me to grow professionally and allowed me contribute meaningfully to its success."
He added, "I am also proud to be an active member of the BFIS organization, which not only provides financial assistance, but end-to-end support for students from high school to full-time employment. I firmly believe that attracting and nurturing students into careers in re/insurance benefits Bermuda immensely, and will remain committed to education throughout my career."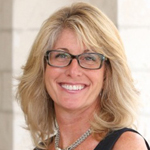 "Tokio Millennium Re [TMR] will receive the Corporate Social Responsibility Award. In 2016, Tokio Millennium Re remained active in their community involvement with events such as their Tokio Youth Mountain Bike Series, the Tokio Triathlon and their annual Day of Giving.
"Employees volunteered at various charities around the island, such as Meals on Wheels, the SPCA, Greenrock's Eco School project and Trunk Island with the Bermuda Zoological Society. The TMR Donations Committee is committed to supporting youth, sport and education and has partnered with The Reading Clinic, The Family Centre, WindReach, The Bermuda Cricket Board, Big Brothers Big Sisters and various other charitable organisations on the island.
Kathleen Faries, Head of Bermuda at Tokio Millennium Re said, "We are honoured to receive this award for our commitment to supporting the community. TMR has corporate social responsibility at the core of its company culture. Our charitable efforts are designed to enhance community support systems, create educational opportunities for young people and encourage positive recreational activities for healthier lifestyles. We are privileged to work with so many amazing charities to help them achieve their goals to build a better Bermuda."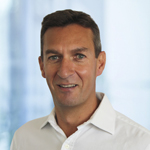 Ariel Re, member of the Argo Group will be the recipient of the BII's Top Corporate Sponsor Award. The award is given to the company that provided the most support financially and "In Kind" to the BII during 2016.
Ariel Re has supported the BII for many years. In 2016, employees completed examinations at the BII testing center and attended a variety of BII events and seminars including the BII's annual executive leadership program. Additionally, for several years, Ariel staff has volunteered to facilitate seminars and share their expertise with others in the industry. Ariel Re is also a regular sponsor of The Bermuda Insurance Market Conference.
Ryan Mather, Global Head of Reinsurance had this to say about receiving the award, "I am delighted to receive this prestigious award. The Bermuda Insurance Institute has been instrumental in establishing Bermuda as one of the preeminent insurance hubs and providing access, training and insight into this marketplace. Our team has been proud to support their efforts in ensuring that this market is both diverse and highly skilled and look forward to continuing to contribute to their invaluable work."

Dr. Dawnnelle Walker, CEO of the BII said, "Each year, the BII shines a spot light on individuals and organizations from the insurance and reinsurance industry that exemplify professional and community excellence. We are pleased to celebrate this year's winners."
The BII is a registered charity and educational institution, funded by its insurance industry members. The institute facilitates world-class training, development, and assessment. It also acts as a focal point for discussion of insurance industry matters and other interaction among industry participants in Bermuda. Incorporated under the Bermuda Insurance Institute Act of 1984, the organization has been preparing Bermudians for the insurance industry since 1970.
To purchase tickets for the awards event contact: the BII at 295-1596. Tickets may also be reserved on line at: www.bii.bm.
Read More About