The Niobe Corinthian ship was towed away from Marginal Wharf and sunk, becoming Bermuda's newest shipwreck, with the Corinthian shipwreck now part of the Bermuda Dive Sites Programme, with a 200 metre no fishing protected area status.
The original plan for the Niobe Corinthian was to circumvent Bermuda's laws which prohibited gambling by taking customers off-shore. The plan never came to fruition, and the boat remained at the dock for many years, until eventually being towed away earlier this week.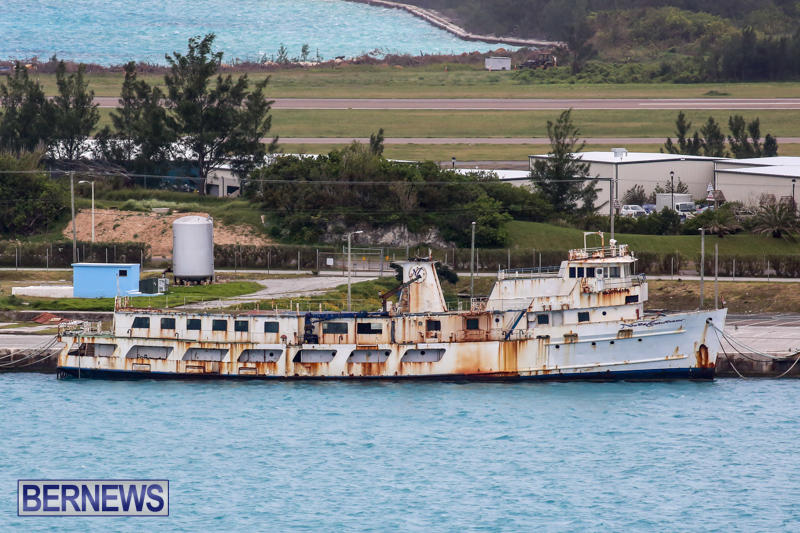 The Ministry said, "The Corinthian shipwreck is now part of the Bermuda Dive Sites Programme managed by the Office of the Custodian of Historic Wrecks, head of the Marine Heritage Section at the Department of Environment and Natural Resources.
"The Corinthian has a 200 metre no fishing protected area status signed into law by the Minister of the Environment. There are two specific buoys for dive boats and visiting boats to tie up to near the wreck.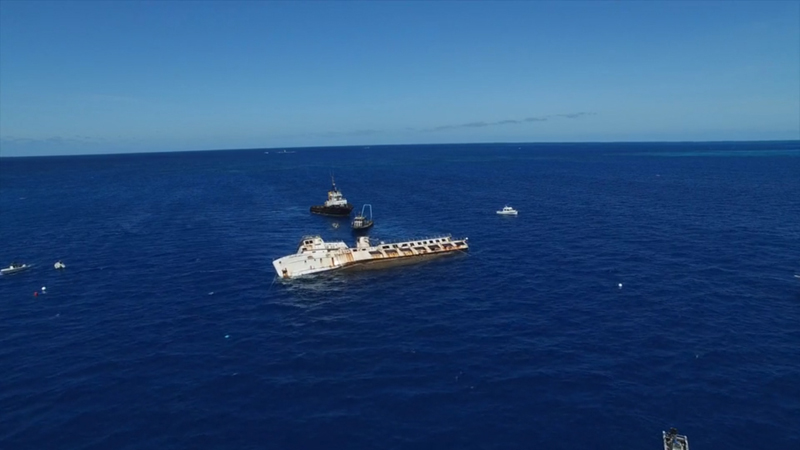 "This Bermuda Dive Sites Programme manages over 40 signature wreck and sites of natural marine beauty. These sites are designated as protected for their aesthetic, natural and cultural historic value," said Minister of the Environment, Sylvan Richards.
"Bermuda is literally surrounded by a ring of stunning, globally recognised protected sites – protected specifically to be enjoyed responsibly the public," the Ministry added.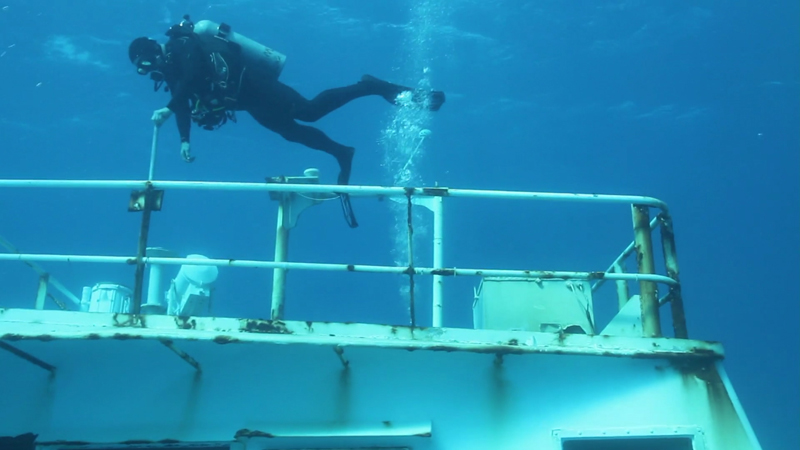 "With purposely designed mooring systems managed by the Marine Heritage Section and supported by the Stempel fund for over 20 years, the Dive Sites Programme is a globally recognised system of protected sites where fishing in all forms is illegal within a set distance, and anchoring is actively discouraged.
"These sites are important controls for marine scientists and diving the sites is a bucket list item for many residents and visitors to Bermuda."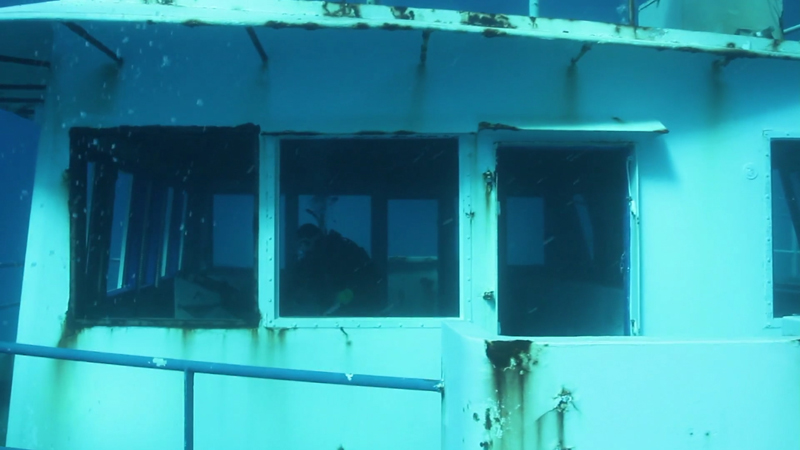 Dr. Philippe Rouja, who manages the Dive Sites Program said, "They earn their keep. We invest a lot in managing and monitoring these sites but they feature regularly in international documentaries and visitors repeatedly comment that their experiences at any number of these areas were the highlight of their vacation.
"The wrecks give us a unique perspective on human history, inspire us to stop and pay attention to the natural world around us that we depend upon – yet underline the sensitivity of natural systems and frankly beg the question: should all natural areas should be treated with the same respect. Wrecks like the new Corinthian site are now acting as a new habitat for nature to take back."
2-minute video of the sinking of the Niobe Corinthian courtesy of Dr. Philippe Rouja:
Read More About
Category: All, Environment, News, Videos