The Bermuda Tourism Authority is inviting the public to a prep rally to "build momentum" for the start of the America's Cup, with the event set to take place on Friday, May 12th at Hamilton's Victoria Park at 12:30pm.
"A successfully delivered America's Cup visitor experience is very important to the country's success in this event and Bermuda's legendary hospitality will be a key ingredient in visitor satisfaction," said CEO Kevin Dallas.
"Our job is to make sure Bermuda residents are educated, engaged and excited about the America's Cup so they can help the island deliver a quality experience to visitors. Ultimately we want all America's Cup visitors – especially first-time visitors – to be thinking about coming back the moment they leave."
The BTA said, "Immediately preceding Friday's Prep Rally, the Bermuda Tourism Authority will host an information session for tourism stakeholders to walk them through the finer points of the visitor experience in May and June.
"It's the sixth such session by tourism authority officials in two years. Following the final tourism industry information session, all members of the public are invited to the prep rally from 12:30pm to 1:00pm. Local companies who have partneted with the America's Cup plan to send staff to join the rally, similar to 2015.
"Representatives from the government, ACBDA, the America's Cup Event Authority, the Bermuda Tourism Authority and local entrepreneurs are on the speakers' line-up for the rally."
"We're excited to see Bermuda put its best foot forward on the world stage," Mr Dallas said. "It's a tremendous opportunity for the country."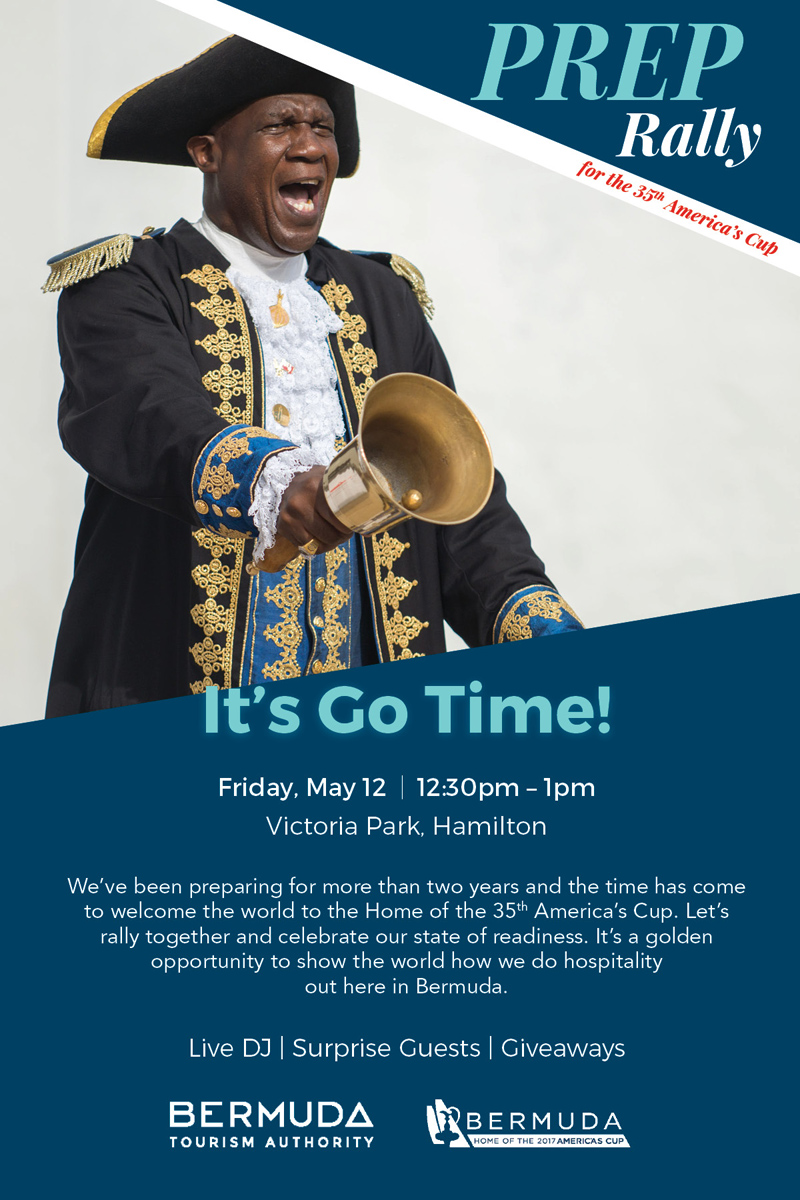 Read More About
Category: All, Entertainment, Sports