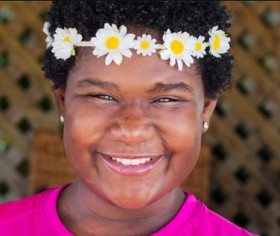 Ashley's Lemonade — which is run by young Bermudian Ashley Stephens– is one of the vendors operating at the America's Cup Village, and has created a special drink to offer at the event, combining freshly squeezed lemon and lime with locally grown mint and a pinch of Bermuda sea salt.
Already a Bermuda favourite at local events, this family-run lemonade stand began life as a pop-up stall on St John's Road in Pembroke and is one of ten food vendors operating in the America's Cup Village for the duration of the 35th America's Cup, which began on Saturday.
For Ashley Stephens, the young woman behind the business, being at the heart of the event has been a goal ever since the Louis Vuitton America's Cup World Series in Bermuda in 2015, when locals and visitors alike refreshed themselves with her lemonade on Front Street.
How did she get involved? An email from the Bermuda Economic Development Corporation [BEDC] alerted Ms Stephens to the opportunity to put her business in the global spotlight. "I knew I just had to apply," she said. "I just had to take a shot at it.
"I love my product and put a lot of thought into how it could be pleasing to locals and tourist. It's grown beyond my expectations. I want the world to experience Ashley's Lemonade and the America's Cup is a great way to do it."
Ms Stephens knows that her journey can be an inspiration for others, and knows that the support of family, friends and her community has been an essential part of her success.
"As a young entrepreneur it is nice to show my peers and all the young people of Bermuda that if you believe in your dreams and work hard, they come true," she said.
"Which is why I am thankful to my parents for allowing me to take this opportunity; for encouraging me and always believing in me. My community has always supported Ashley's Lemonade stand which has helped my business to grow and I am thankful."
Ms Stephens believes the event will have a "great impact" on her business, and said she has been getting help from Chris Garland, the America's Cup Public Food & Beverage Concessions Manager.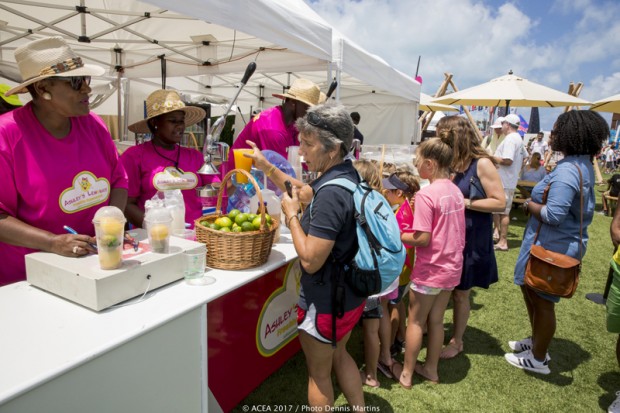 "We will be working far beyond our normal capacity and it is exciting," Ms Stephens said before the event. "I think we will learn so much more about how to run and grow the lemonade stand with the consumers and people we will meet, especially from around the world.
"Mr Chris Garland has always taken an interest in me from the first time we met, asking me questions, right down to the price of a straw. He said I need to know everything about my business."
As part of her preparation for the Cup, Ms Stephens worked on some new drinks with an America's Cup theme. Among them are The Wind, a drink which combines freshly squeezed lemon and lime with locally grown mint and a pinch of Bermuda sea salt.
She added: "This event is important to Bermuda because it will boost our economy and inspire young Bermudians to dream, it's all possible.
"I am very delighted to say everyone is taking advantage of this opportunity. I think everyone will be very happy with what America's Cup will bring. Why, because we can dream big."

Read More About
Category: All, Business, Entertainment, News