Kris Furbert, the owner of Bermuda Pie Company is one of five local businesses to be selected as a primary food and beverage vendor, serving the public at the America's Cup Village.
Here he talks about his decision to get involved, what he believes the 35th America's Cup will bring to the island, and the pie he has created just for the occasion.
1. The America's Cup is a big deal for Bermuda, did it cross your mind that you'd be at the heart of it?
Yes it did. Bermuda pies are the perfect food item for events. They taste great, and the best part is that they're easy to carry while you're walking around at events. From when I heard that the America's Cup was going to be in Bermuda in 2017 I made up my mind that Bermuda Pie Company would be a part of it. I believed that it was possible and I set out to make it happen.
2. Why did you decide to take this opportunity?
As a local company that sells an iconic Bermudian food item, I believe that Bermuda Pie Company's presence at this event is important in contributing to the success of America's Cup in Bermuda. This is a major international event and will draw larger numbers than most people on this island have ever seen.
Visitors during this time will have the opportunity to see our beautiful island home and will also be shown the best of Bermudian hospitality. Bermuda Pie Company would like to equally afford them the opportunity to enjoy a taste of Bermuda by creating a unique local food experience at our concession in the America's Cup Village.
3. How did you learn about the opportunity?
I remember calling Chris Garland [Public Food & Beverage Concessions Manager, ACEA] several times early on to ask questions and make sure this event was the right fit for Bermuda Pie Company. Once I made the decision all that was left to do was apply, and the rest is history.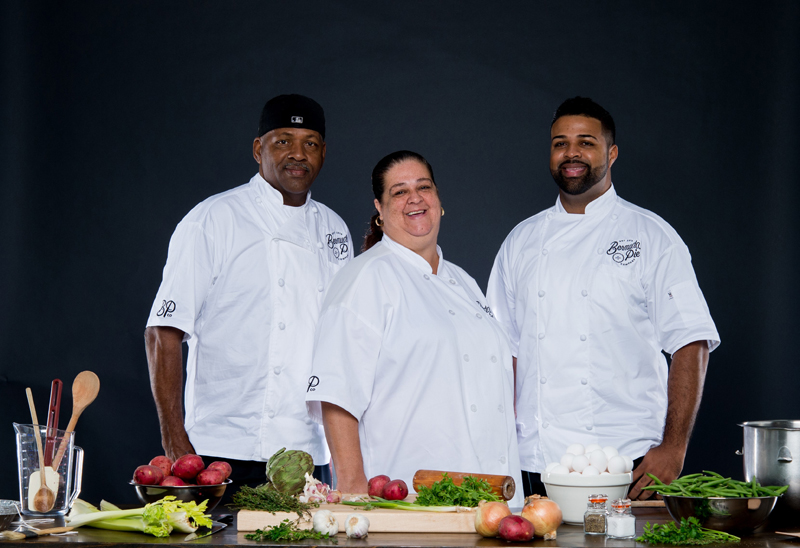 4. What has the reaction been among your friends and family to this contract with America's Cup?
I have received a lot of positive reaction and encouraging feedback from family and friends. For those who know me well they're not all surprised. They know I'm the kind of guy who always seeks new opportunities and challenges.
5. What impact do you think it will have on your business?
The America's Cup is an international event. It will draw many visitors from all over the world to the island. We have a great product and we're proud to be a Bermudian company showcasing one of Bermuda's iconic dishes to the rest of the world. My hope is that we receive positive online reviews. This may help encourage other visitors to try our pies when visiting our island.
We also expect a large turnout from locals. The America's Cup is a great opportunity for us to showcase our best to all of Bermuda. One thing Bermudians love is a good pie. Pies have a long-standing history in Bermuda. Many from my generation and older grew up eating pies and have fond memories doing so. If you don't know what I'm talking about just think back to your high school days.
When it comes to eating a pie, Bermudians are very specific. They also believe their way is the best way to eat a pie. I think that's part of what makes pies special to Bermuda. My hope is that this event helps to highlight pies as one of Bermuda's true iconic food items and helps revitalize our local pie culture again.
6. What do you think the Cup will do for the island's businesses in general?
A wide range of local companies in Bermuda are currently benefiting from the America's Cup. Construction companies, legal firms, restaurants, grocery stores and wholesalers are just some of the industries impacted.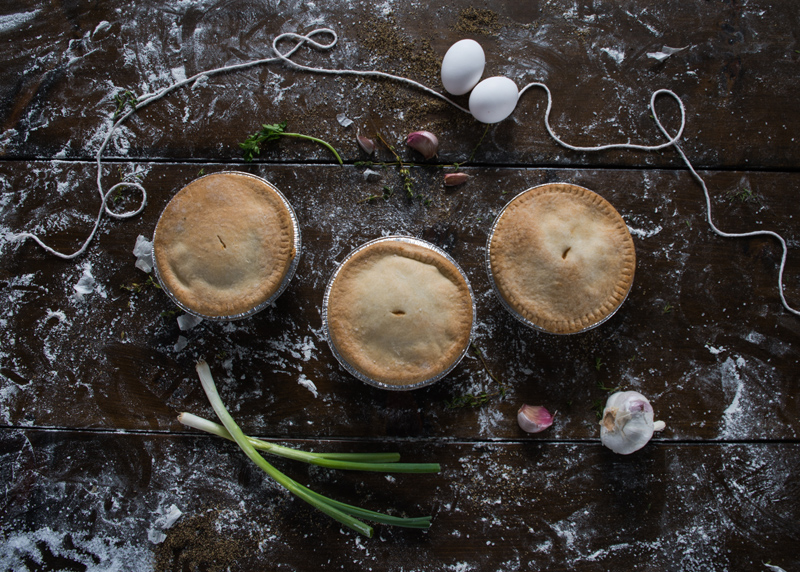 For companies in a similar position to us, the America's Cup is an opportunity for them to improve the quality of their products and services. You'll have to if you want to survive the 5 weeks of the event. This will also help better prepare the island to host and cater to other future global events, like the ITU World Triathlon events due to start in 2018.
7. Do you have anything new planned in terms of the food you will provide? A special dish?
Yes we do, and I can't wait to share it with the rest of Bermuda. We will be launching our latest product at the America's Cup this May. Bermuda Pie Company's 'Gombey Pie' is a first of its kind for Bermuda. The inspiration for the dish came from Bermuda and her oceans.
The Gombey Pie contains a delightful mix of seafood, lobster being one of them. You'll have to come visit us at the event to find out exactly what else is in it. We've had some very encouraging feedback so far and can't wait to debut it.
We'll also have other classics like our 'St. George's Beef Pie' and our 'Bailey's Bay Fish Pie' as well as a vegan option. For our full menu come visit us in the America's Cup Village.
8. If you had one message for those that doubt the importance of the event, what would it be?
The Bermuda Tourism Authority have been putting in a lot of effort behind the scenes to boost the number and type of visitors that frequent our shores. The America's Cup is a sign that their efforts are finally starting to bear fruit. This is the first of what I hope are many large events that Bermuda will host.
I'm proud, as a Bermudian, to see my island home winning bids to host events on this scale when we're up against larger and wealthier nations. This helps to put Bermuda on the map, the more attention we get internationally the better.
This may just be the boost Bermuda needs to set our hospitality industry back on track. When we host international events, it brings spectators who will also require accommodation, transportation and food among other things during their stay.
I encourage Bermudians to get on board and make sure they take full advantage of the opportunities that events like the America's Cup will bring.

Read More About
Category: All, Business, Entertainment, News