Rosa's is known for Tex-Mex style food but more recently, the Hamilton restaurant has become known for Bermuda-style fish sandwiches.
Two years ago, they won Bermuda Tourism Authority's fish sandwich competition, and Rosa's is serving up the delicious sandwich in the America's Cup Village to tourists and locals alike, and it's proving to be a very popular dish.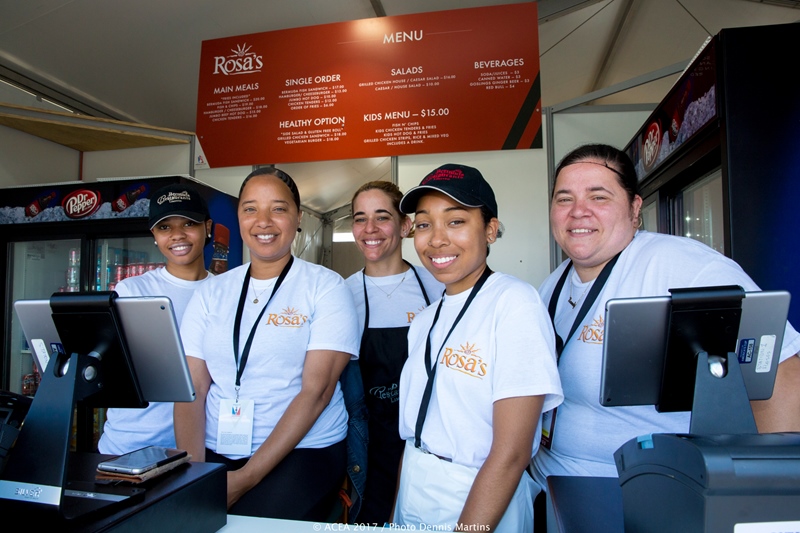 Manager Lindsay Durham says, "It's been wonderful. We've been very busy and it's been a great experience."
Rosa's is fully staffed to serve up tasty Bermudian treats within minutes, including chefs quickly frying fish, which has proven to be the most popular item on the menu.
Asked about the process to become an official food vendor for the America's Cup, Ms Durham says the restaurant was excited to be considered.
"I was always confident that we would be a food vendor here. Confident and excited that we would get the job. The response has been very positive."
Speaking on the famous fish sandwich, Ms Durham said: "A tourist came over and got a fish sandwich and said 'raisin bread?' but then he tasted it and said it was amazing."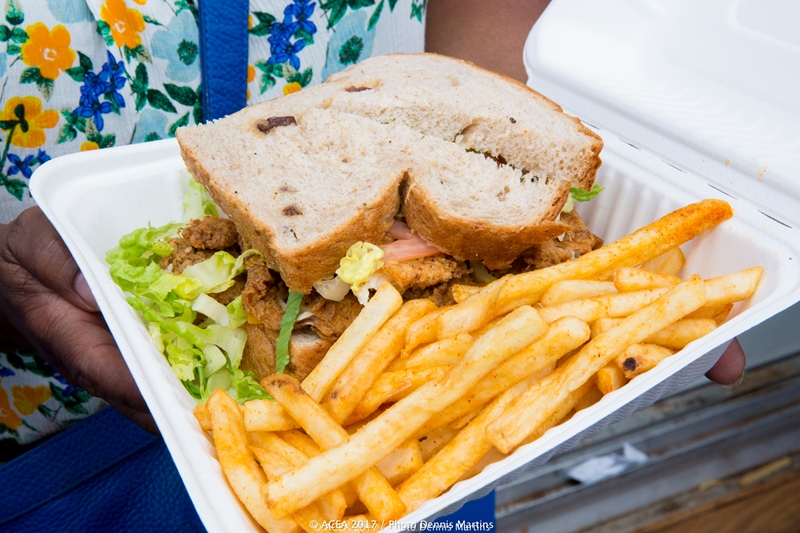 Ms Durham said the most popular items on the menu are of course the fish sandwiches, but also fish and chips and the burgers have been big sellers. She said the kids meals were quite popular as well.
"If you want the best food in the America's Cup Village, we guarantee to give you a great value meal", she added.
Encouraging Bermudians to come up to the America's Cup Village, Ms Durham said: "What they did to build the America's Cup Village is amazing. It's for everybody. There is so much to do and there's a beautiful kids zone.
"I think everyone should come and experience it. It's a once in a lifetime opportunity. The atmosphere is fantastic and everybody is having fun. During the week when the children come and perform, it's beautiful. It makes me proud to be Bermudian. Hopefully America's Cup will come back here once it's finished."
Rosa's menu includes hot dogs, chicken sandwiches, salads, veggie burgers, chicken tender, chicken wings and more. There are also gluten free options for those with allergies.

Read More About
Category: All, Business, Entertainment, News