Kirk Wilks of Wilks Catering recently celebrated his 48th birthday with an 'All White Birthday Party Fundraiser,' where he requested that instead of giving him birthday gifts, his party guests make a charitable donation.
This fundraiser started many years ago, where in lieu of gifts Mr. Wilks requested that his party guests make a monetary donation towards the charity of his choice.
Over the years several charities have been the beneficiaries of the generosity of Mr Wilks and his friends, and this year the charity selected was Big Brothers Big Sisters of Bermuda, who received a donation of $1,775 from the event.
"BBBS is very honoured to be selected as the beneficiary of Mr. Wilks' birthday party fundraiser," said Patrina O'Connor-Paynter, Managing Director of BBBS.
"On behalf of the children in our programme we would like to thank Mr. Wilks for being a part of our village."
Mr. Wilks said he would like to give a special thank you to Mr. Michael Christopher of Diamond Party Rentals, Pam & Gary Light Bourne, Dj Chubb and all who came out to celebrate with him.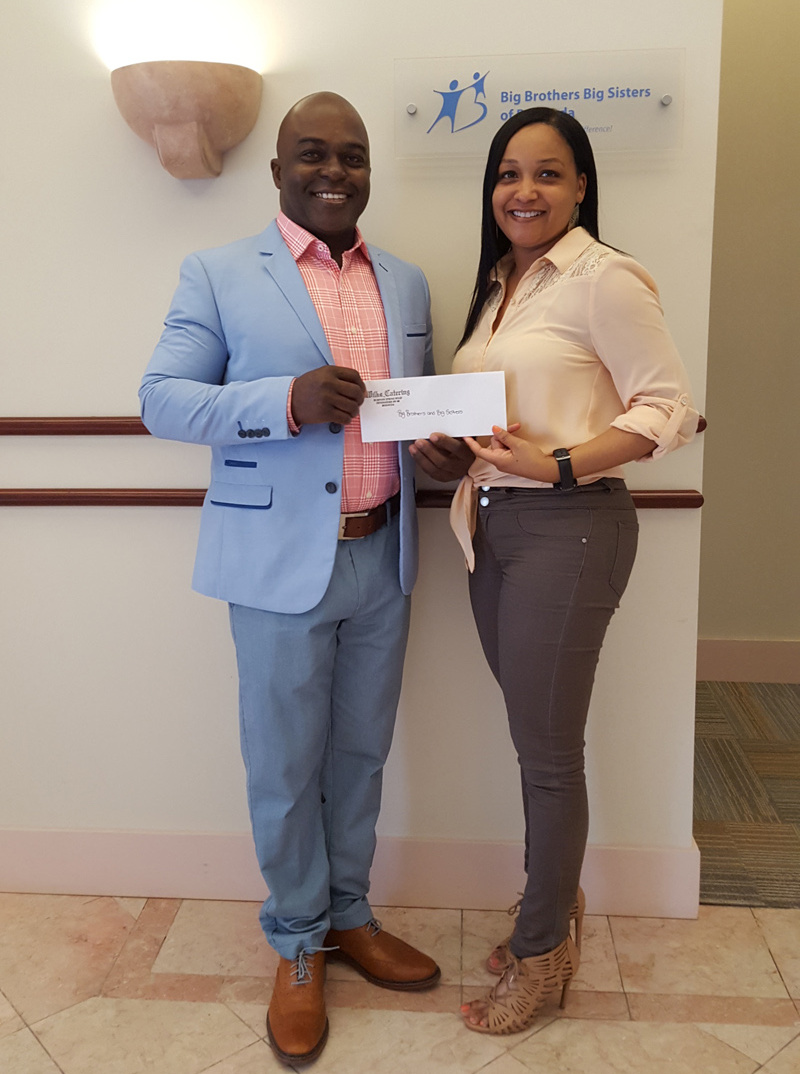 Read More About