The Chewstick Foundation is inviting the public to join them in recognizing Bermuda's Heritage in a number of ways.
A spokesperson said, "Today, The Chewstick Foundation invites the community to join them in recognizing Bermuda's Heritage in a number of ways! First, during the parade The Chewstick Foundation and Imagine Bermuda, are inviting all of Bermuda to "Shur De Ball".
"With a unique concept along the route which will remind us that it is the responsibility of each and every one of us to steward not just our culture but the future of our island home. "Shur the Ball" is an invitation to take ownership of the unique role each of us has to play. A large football will follow the path determined by those who actively participate in keeping it moving forward. In the same way, we can all do our part in determining where our beautiful island nation will go.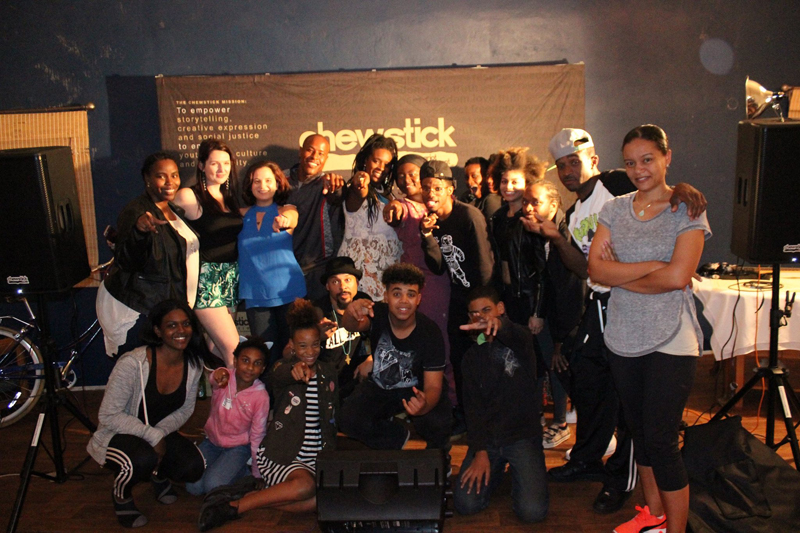 "Founder and Executive Director of The Chewstick Foundation, Gavin Smith will have the chance to present "Shur the Ball" as well as other wonderful entries into the parade as he will be hosting alongside Tina Evans for this years CITV Broadcast. Bermuda can tune in to CITV to not only see their favorite entry but to hear Mr. Smith share his knowledge and appreciation of the Bermuda Day tradition, our rich heritage and an overall conscious message of unity and acceptance.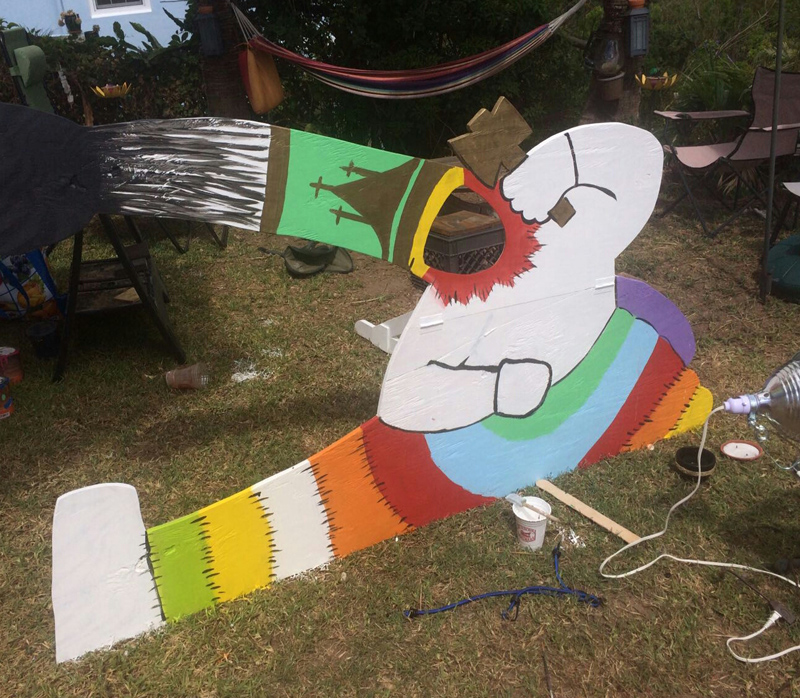 "The festivities will continue at City Hall Car Park as community members are invited to "Be A Gombey" at a Chewstick Community Art Programme Gombey Photo installation featuring colorful Gombeys created by members of the Chewstick Foundation with the support of the Department of Community & Cultural Affairs. Chewstick hopes that attendees will create lasting memories while celebrating and honoring the iconic Bermuda Gombey. These pieces were created as part of a broader partnership, which has seen the production of a number of Heritage Month events, including an iconic Gombey mural installation being completed throughout the month of May at Gombeys at Clearwater Beach, an Open Mic which took place on Saturday, May 13th at Sweet Saak Bakery and a Heritage Showcase at The Grand on Saturday, May 20th and will continue at Bungalow 56 on Thursday, May 25th.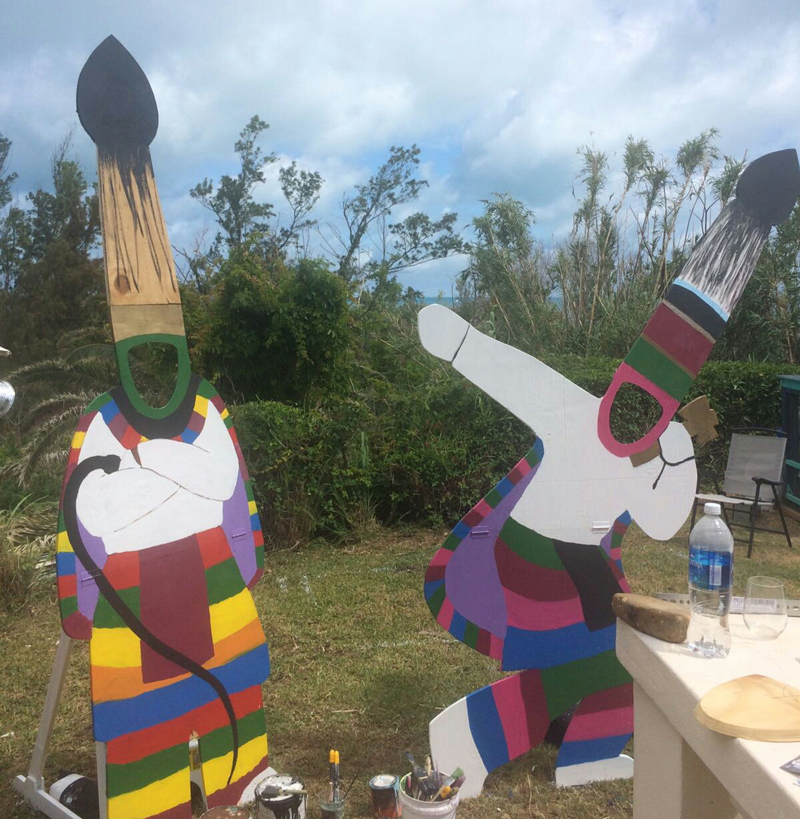 Chewstick Foundation, Founder and Executive Director, Gavin Smith says, "we are grateful for the support of the Department of Community & Cultural Affairs for this month's activities. Director Heather Whalen and her team have put a lot of effort into supporting more cultural events over the last few years and I believe it will only get better. The Chewstick Foundation looks forward to assisting the Department with their aims of cultural unity and diversity."
"Do not miss the opportunity to experience The Chewstick Foundation's first Bermuda Day activities since the loss of the Chewstick Culture Hub. Enjoy the vibes, celebrate Bermuda's diverse cultural heritage and experience the Bermuda story in its many forms. For more information call 292-2439 [CHEW] or email info@chewstick.org."

Read More About
Category: All, Entertainment