Bermuda's Commercial Court has joined the Standing International Forum of Commercial Courts which had its inaugural meeting in London on May 4-5, 2017, with Chief Justice Dr Ian Kawaley representing Bermuda's Commercial Court at last week's meeting.
Initiated by the Lord Chief Justice of England & Wales Sir John Thomas, the Forum aims to enhance the quality of judicial service provided to the international business community through strengthening the connections between global commercial courts.
Cooperation between commercial courts and commercial judges in different jurisdictions is important in various legal fields, in particular the enforcement of foreign judgments and arbitration awards and cross-border insolvency cases. The Meeting identified a mutual interest in sharing information about the latest case management procedures as well as court technological reform.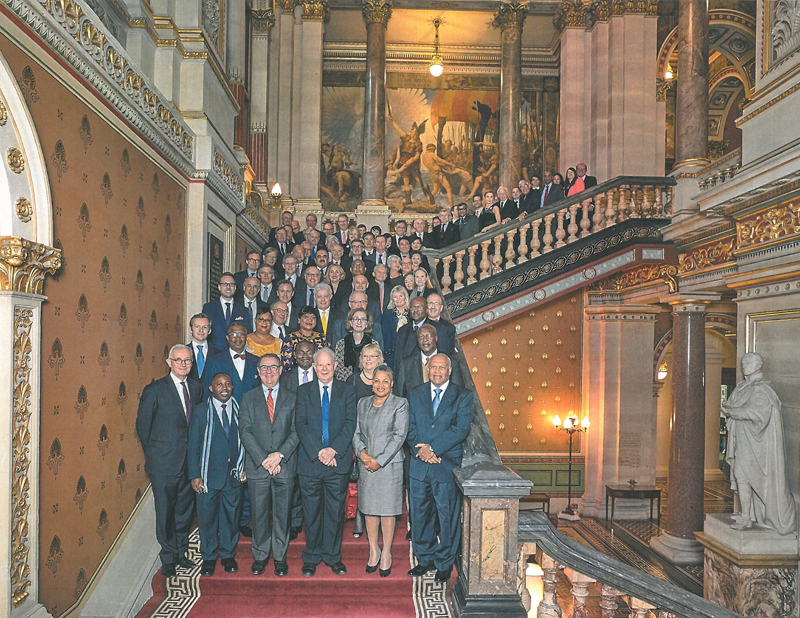 Forum members attending last week's meeting were drawn from Africa [Nigeria, Rwanda, Sierra Leone and Uganda]; Asia [PR China, Hong Kong, Kazakhstan and Singapore]; Australasia [Australia and New Zealand]; Europe [Germany, Netherlands, Republic of Ireland and United Kingdom]; Middle East [Bahrain, Qatar and United Arab Emirates] and North America & Caribbean [Bermuda, Canada, Cayman Islands and Eastern Caribbean].
Read More About