Digicel said that today [May 25] they officially switched on their  "LTE network delivering a world of innovation and superfast data speeds to its customers,  just in time to stage the world's most famous sailing event, the America's Cup."
"LTE brings a whole new experience to our customers. High quality video calling and streaming on the go, superior coverage indoors and better voice quality are just some of the benefits that customers can expect with our new LTE network," said Robin Seale, Digicel Bermuda and BTC CEO.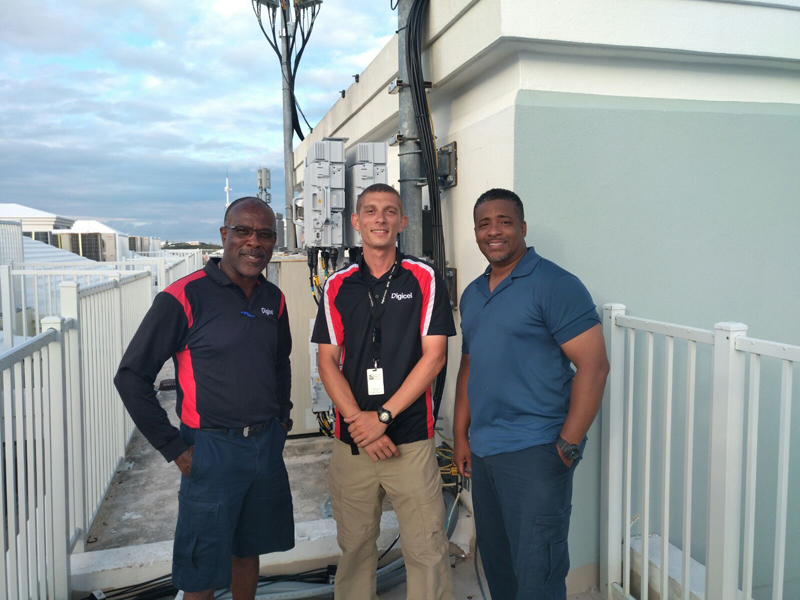 Mr. Seale added, "We've been wanting to launch LTE for years now and we are excited that we've finally received the necessary bandwidth to launch LTE in time for the America's Cup where the eyes of the world will be on us. Bermuda's residents and international visitors alike will see and experience the island at its best with first-class service."
The company said, "Digicel's significant investment included replacing its legacy system with a brand new LTE network using best-in-class ZTE infrastructure.
"The project includes the installation of 47 new sites island-wide and supplementary high capacity cell sites in the West of the island to support the increased demand for bandwidth throughout the America's Cup.
"Based on the amazing results of several speed tests on its all-new network over the past few weeks, Digicel expects that customers will enjoy speeds up to ten times faster than the current service.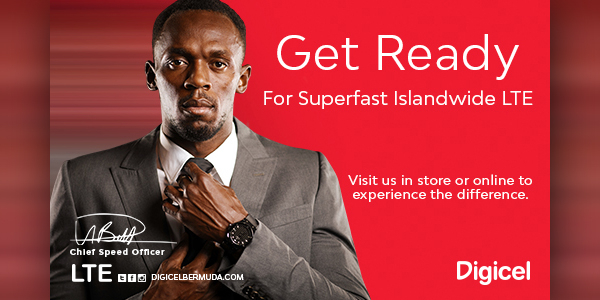 Mr. Seale explained, "Now that our LTE network is live, the only thing our customers need to have to enjoy the benefits of LTE is a compatible SIM card and a data plan.
"Over the past two years we have been making LTE-compatible SIMs and handsets available to customers and today we are delighted to share that postpaid customers can still take advantage of our offer of a free LTE compatible handset with the purchase of one of our new LTE postpaid plans which were designed to ensure that customers can stay connected to the things they love at affordable prices."
Digicel's new Postpaid Smartphone plans include unlimited WhatsApp messaging, voice and video calling, unlimited iMessage and Facetime. In addition, customers will enjoy a free subscription to its premium d'Music platform as well as 1 GB of data for all users and 1GB of extra data for iPhone users to access Apple Music. For more information on Digicel's new LTE plans, customers can visit www.digicelbermuda.com.

Read More About
Category: All, Business, News, technology