One Communications today announced its official partnership with the America's Cup Event Authority [ACEA] as the Official Local Telecoms Provider of the 35th America's Cup.
"Spectators and vendors have already begun to experience the benefits of this partnership while viewing all the high speed racing action in the America's Cup Village, through video feeds from various local and international broadcasters, and not to mention, on the big screens throughout the America's Cup Village at the Royal Naval Dockyard," the announcement said.
"Our team at One Communications is honoured to have been selected as part of the 35th America's Cup events, here on the ground in Bermuda" says Frank Amaral, One Communications CEO.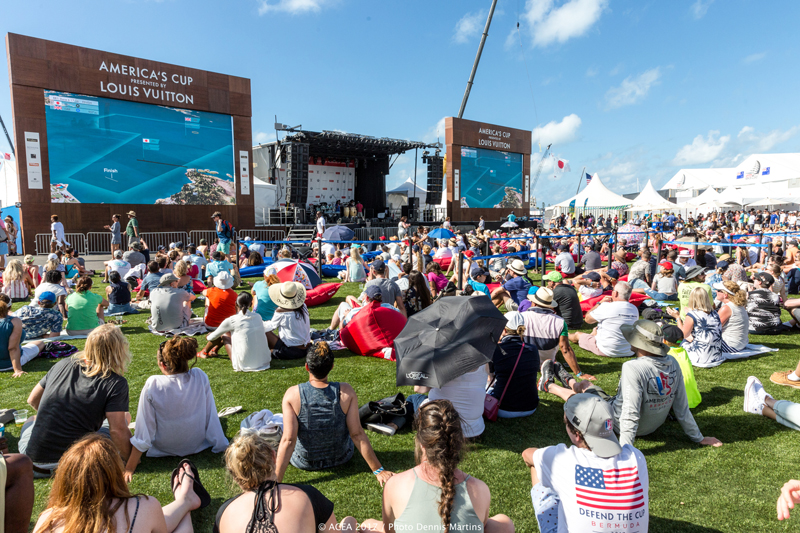 Stuart Brash, One Communications Vice President of Group Business Development adds, "The One Business team understood the challenges and opportunities presented by the 35th America's Cup.
"Together with our FibreWire team, creative solutions for data and video connections were devised with the required redundancies under tight timelines in a unique setting.
"We continue to work with the ACEA to provide vendors, base camps and media outlets in the America's Cup Village and any of their other affiliates the ability to showcase the races using the highest standards possible.
"Maintaining connectivity for operational purposes is key and we're here to support their success."
Dan Barnett, Chief Commercial Officer of the ACEA said, "We are delighted that One Communications have joined the world class roster of Partners the 35th America's Cup enjoys.
"The One Communications team will play a critical role in helping us deliver the greatest race on water here in Bermuda and we are excited to have them on board."

Read More About
Category: All, technology