Bermuda Hospitality Institute today announced its four winners from last month's Hospitality Month Scavenger Hunt, including Grand Prize Winner Sarah Robinson, who was awarded a two-night stay at Cambridge Beaches.
A second-place prize, which included a $250 gift certificate to Lindos and brunch for two at Beau Rivage, was given to Joann Adams. While two runners up – Shadai Simmons and Jennifer Caines – both took home $100 Lindos Gift Certificates.
Malika Cartwright, BHI's Executive Director, said it was exciting to see people taking part in the scavenger hunt, learning more about their island home and having fun in the process.
"We received calls and emails from people of all ages taking part – from young children, all the way up to mature adults. We thank those who downloaded the BVO app or picked up weekly clues from the Hamilton Visitor's Information Centre to test their knowledge of the Island.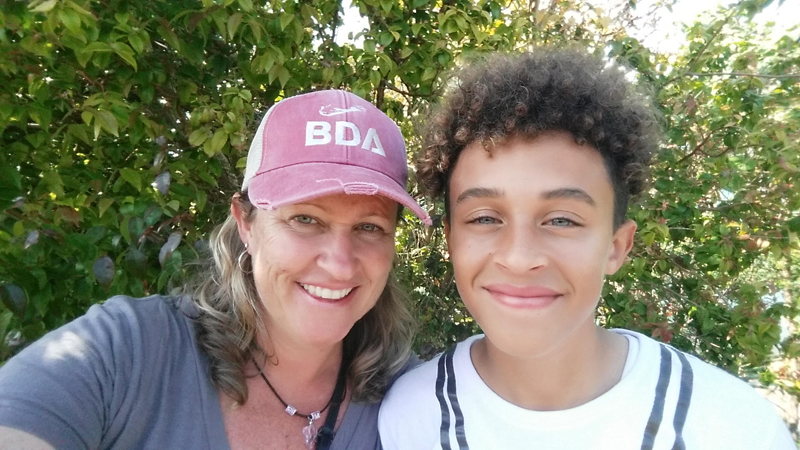 "We are excited for all the winners, who not only learned more about the history, culture and sights around Bermuda, but also took home fabulous prizes provided by our sponsors."
In total, there were 30 clues released during April leading participants to scenic and iconic locations around the Island. The goal of the scavenger hunt was two-fold: to encourage residents and tourists alike to 'Experience Bermuda' in a more creative way, while also preparing them for the influx of tourists to our shores this summer for the 35th America's Cup.
Grand Prize Winner Ms Robinson participated in the Hospitality Month activities along with her 12-year-old son, Cody.
"I enjoy scavenger hunts and anything that gets me outside, challenging my competitive side," she said. "I especially liked the idea of this one because while I already know a lot about my Island and knew I would do well, I was excited about the opportunity to learn more."
Ms Robinson was fortunate enough to take home the first week's prize, a $100 gift voucher to Lindos. She was "shocked" when she received the call weeks later announcing that luck had struck twice for her in the competition.
"After the event had finished I hadn't heard anything, so when I got the message saying I had won it was a complete surprise. I was like 'no way'. I was super excited.
"It's not normal for me to win anything, so I told all my family and friends. I'm extremely grateful because as a single mom the grocery voucher came in handy and the two-night's stay at Cambridge Beaches is something I wouldn't normally be able to splurge on. It's a luxury and I'm a teacher at East End Primary, so I don't usually get to treat myself to those sorts of things."
Ms Robinson heard about the Hospitality Month events on the radio and said it immediately piqued her interest.
"I'm definitely an ambassador for Bermuda because I go touring around the Island all the time and try to explore on a regular basis," she said. "There's a friend of mine who has camps during the school breaks and we do these types of activities with the kids to instil a sense of pride in them.
"Other than winning, the best part from this scavenger hunt was spending time with my son and learning more about the Island.
"We are always outside doing activities and this took us to some new places we hadn't been before. It's a lot better than staying at home watching TV all day, so even if I didn't have a car, I would have caught the bus or a ferry to take part. It's been a lot of fun and I encourage others in the community to get involved next time around."
For more information on the Bermuda Hospitality Institute and its education/job training programmes, visit www.bhi.bm.
Read More About
Category: All