One of the marine vessels in St. George's Harbour is the cargo ship Nomadic Bergen which is anchored in the harbour delivering cargo destined for the airport redevelopment site.
Unloading of materials continues, utilizing cranes and a floating barge which transports the cargo to Marginal Wharf where a fleet of flatbed trucks deliver the items to the construction site.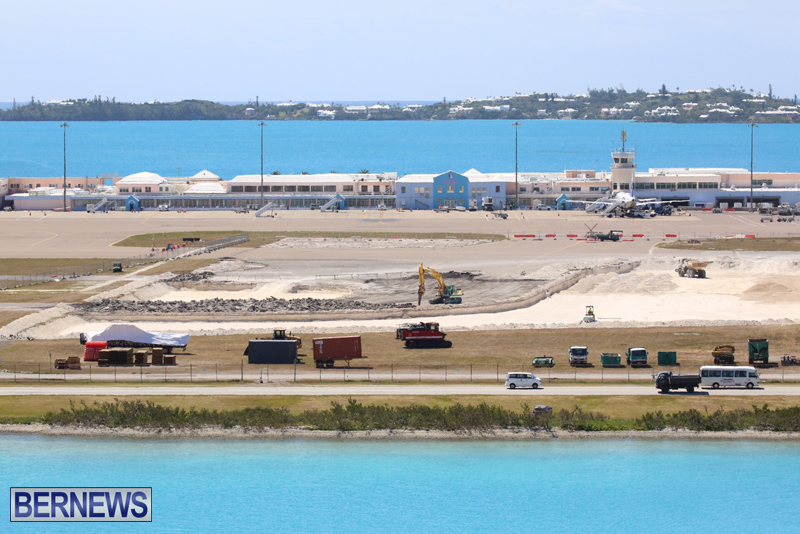 A Skyport spokesperson previously said, "From Saturday, May 13 to Tuesday, May 23, between the hours of 7am and 10pm, we will be unloading materials at Marginal Wharf and trucking them to the airport site in preparation for the construction of the new airport terminal.
"In order to allow long loads to cross St David's Road, near Ricketts Street, into the airport site, traffic control will be implemented and intermittent stoppages will occur."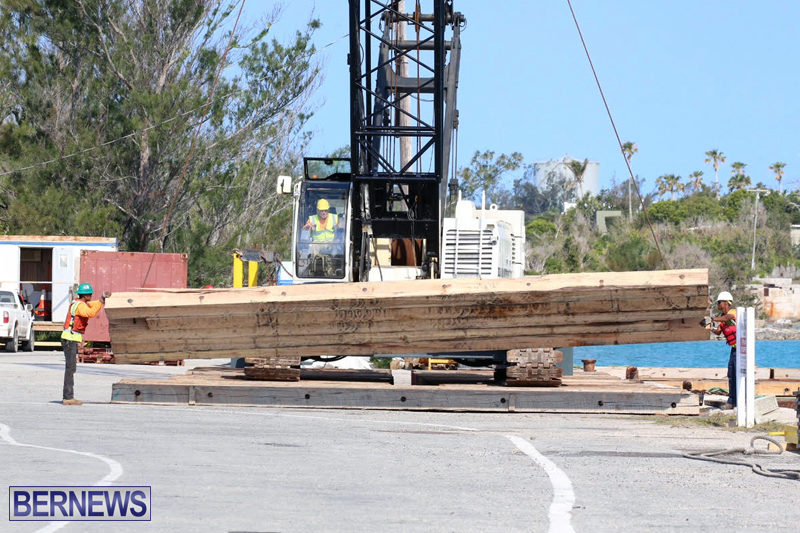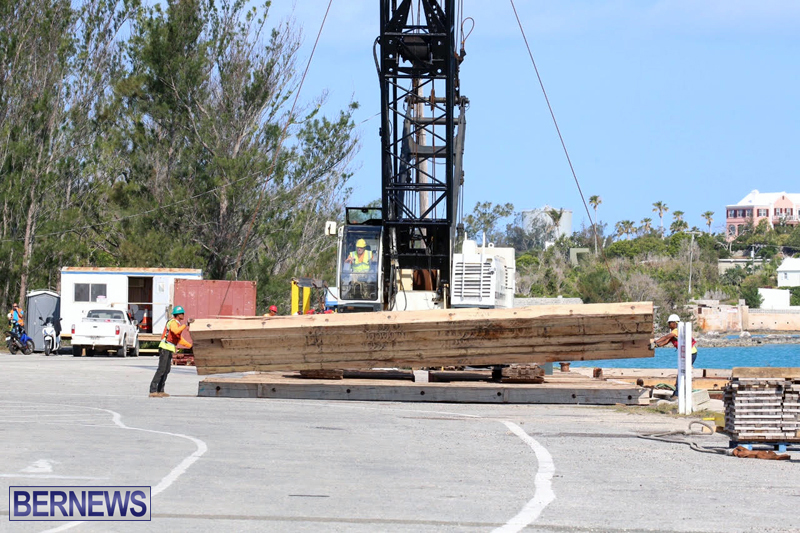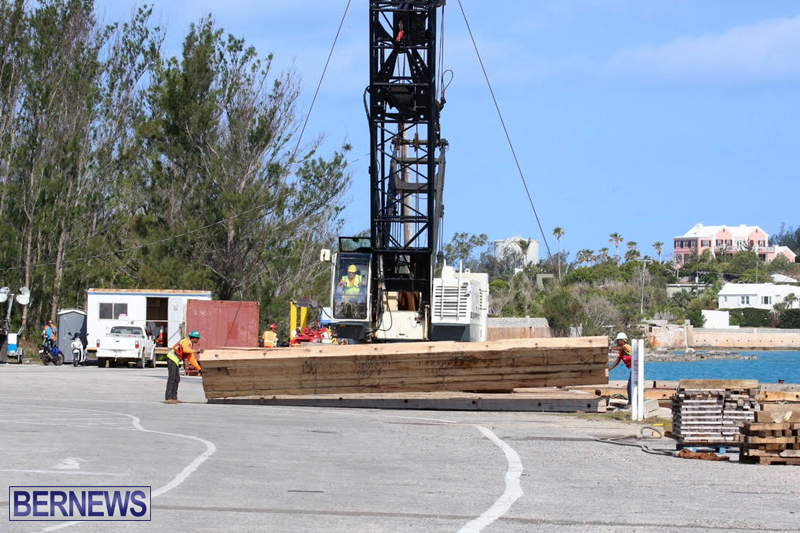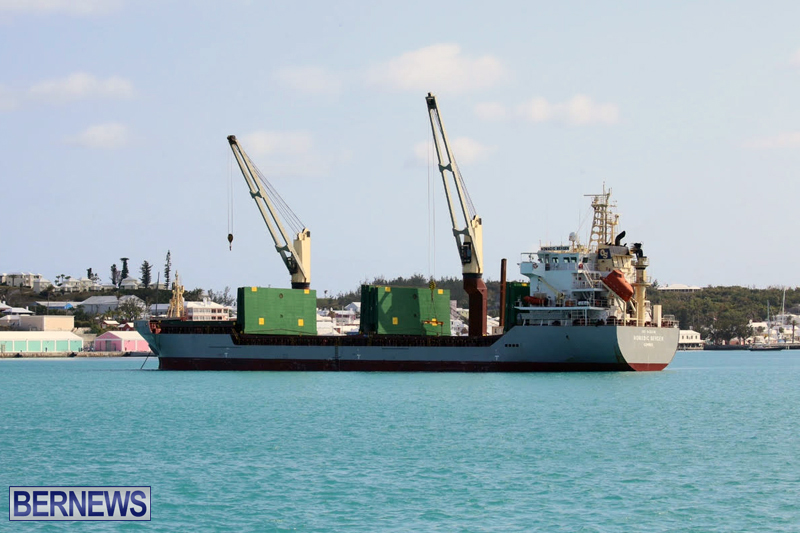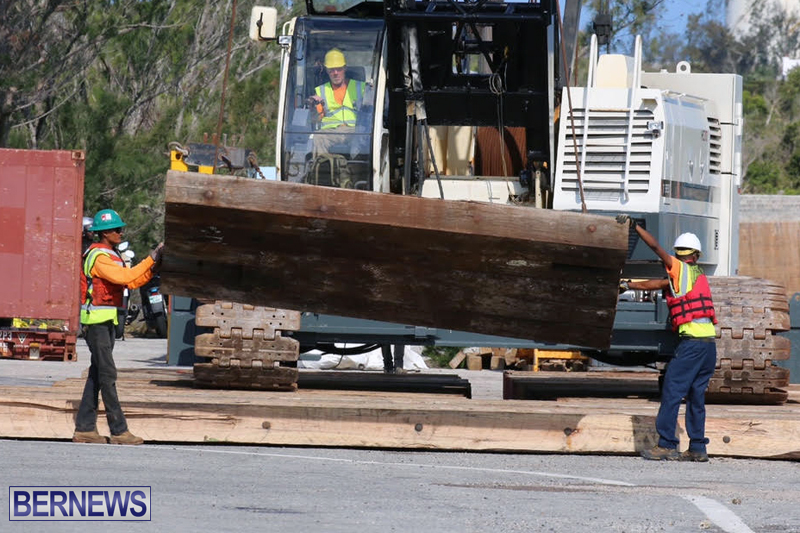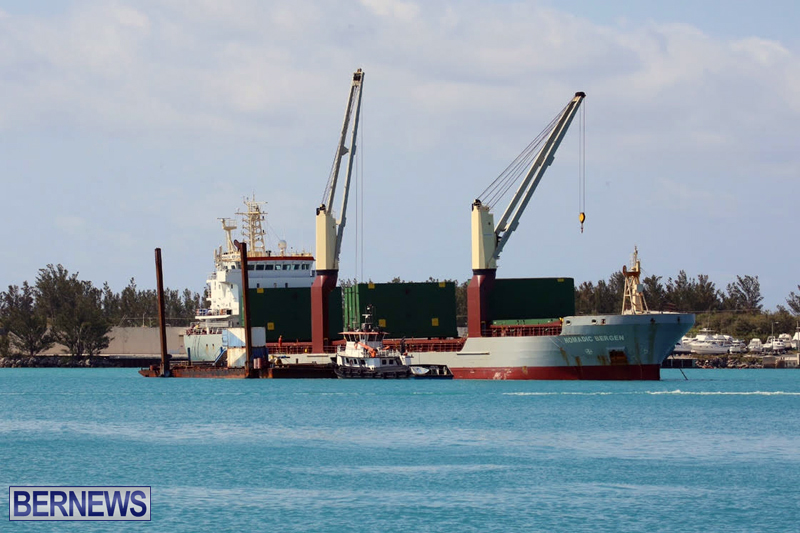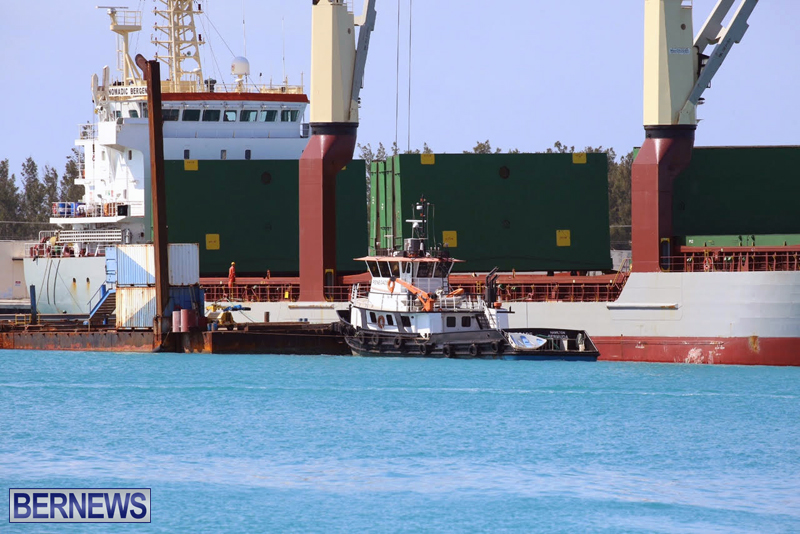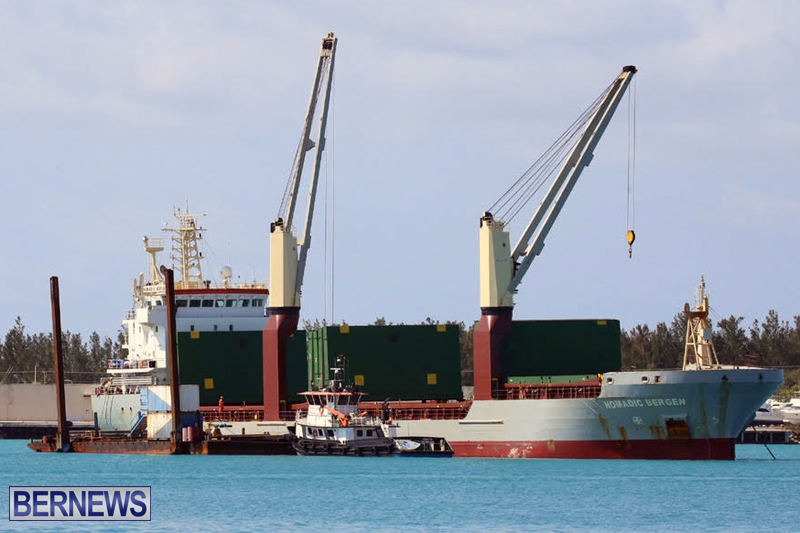 Read More About
Category: Airport/Planes, All, Photos