Digicel Bermuda's CFO Barry Murphy raced to victory in the Cold Feet Amateur class at the Tenzing Hillary Marathon at Mount Everest.
This amazing athletic event is the world's highest marathon and commemorates the first successful ascent of Everest by Tenzing Norgay and Edmund Hillary on 29th May 1953.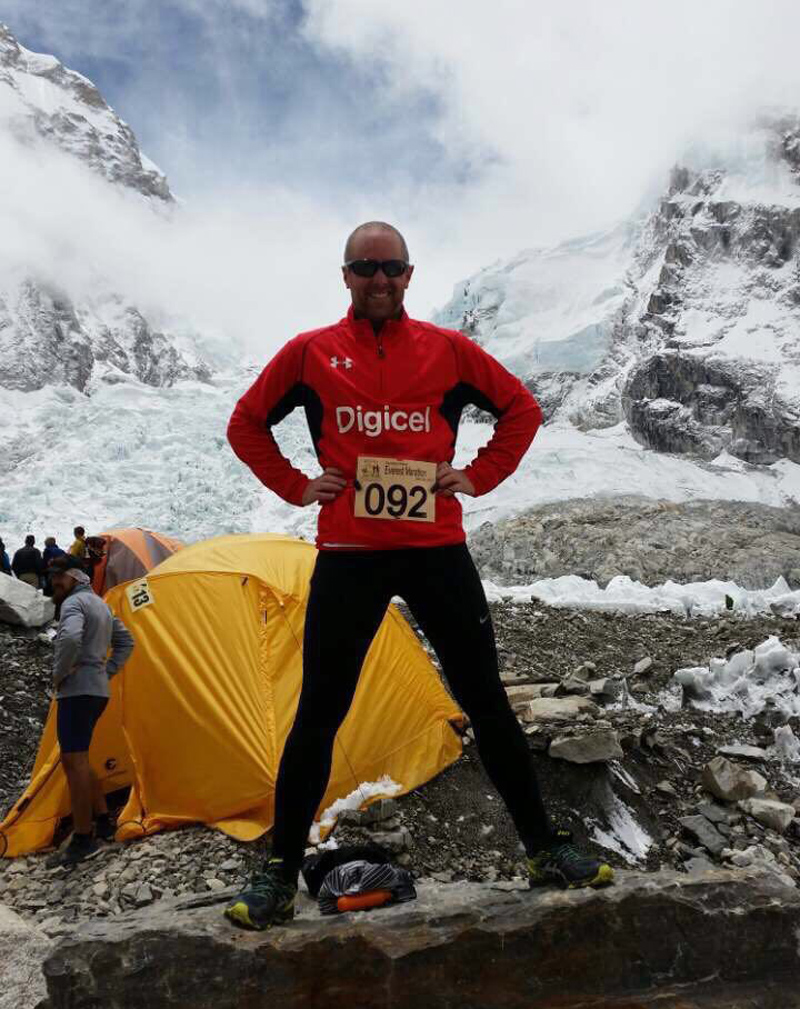 Barry Murphy participates in triathlons and marathons in his spare time and this impressive event was a must do item on his bucket list.
"I have had my sights set on this marathon for a long time and after all my training, it's exhilarating and rewarding to have come first in my category," he said.
The marathon started from the Everest Base Camp [5364m/17,598ft] and ended at Namche Bazaar [3446m/11,306ft]. The course features rough mountain trails with some snow and ice coverage.
Participants find themselves facing perilous conditions and needed two weeks in Nepal prior to the race to acclimatize to the high altitude. Barry Murphy came through the finish line at 6 hours and 46 minutes, winning him first place in the amateur category and tenth place overall.
"I'm grateful to all of those who supported my desire to participate in this marathon," he said.
"I'd like to personally thank Kevina Santucci at the Athletic Club for my strength and conditioning training and Robin Seale as my endurance coach." "
You come through that finish line feeling really proud, but also humbled knowing it takes people to support and help you achieve your goals."

Read More About