The Institute of Bermuda Architects [IBA] has appointed Duncan Simons as its new President and Lisamarie Masters as its new Vice President.
A spokesperson said, "Duncan Simons, previously the Vice President, has been selected to lead the IBA as it continues to represent the architectural industry in Bermuda. This marks a generational and diversity shift in the leadership of the organisation and industry, which has recently seen an increase in female registered architects.
"Mr Simons is a graduate of Bermuda College and the Pratt Institute and is the full-time Adjutant with the Royal Bermuda Regiment. He registered in both Bermuda and New York State and has ten years of architectural experience in Bermuda having worked for Botelho Wood Architects, SHY Architecture and the Bermuda Government."
Duncan Simons and Lisamarie Masters: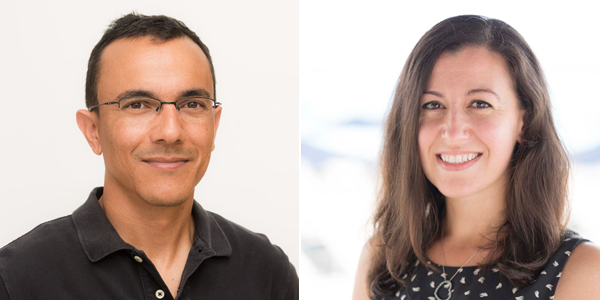 "Ms Masters has been appointed to fill Simons' previous position as Vice President. She is a graduate of the Rensselaer Polytechnic Institute in New York and a Registered Architect in Bermuda and the State of New York. She has worked at Botelho Wood Architects since 2010 and has three prior years of experience in the field in the northeast United States.
"Former President, Krystal Rodrigues, will continue to serve the IBA in the capacity of Secretary."
Duncan Simons, President of the IBA, said, "Krystal, Lisamarie and I are the three newest and youngest registered architects on the island. Our membership have entrusted us to lead change and to put architects at the centre of discourse about the built environment.
"As a profession we are focused on maximizing value for our clients while minimizing risk through good design and adhering to best practice. I am honoured to be a part of this and to have been appointed as President."
Lisamarie Masters, Vice President of the IBA, said, "I am delighted to have been appointed Vice President of the IBA and I appreciate the opportunity to be a part of the Council. I look forward to representing the profession and our industry within the framework of those who worked diligently for the IBA before us."

Read More About